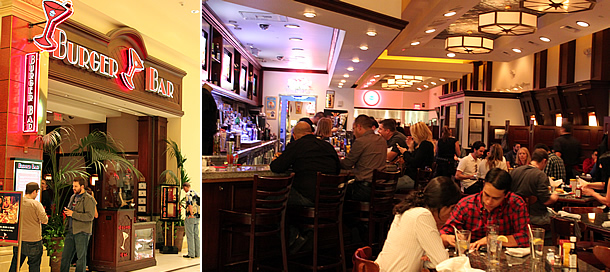 For an awesome upscale burger experience at one of the most popular burger spots in Las Vegas, head over to the Burger Bar. You won't be disappointed. The restaurant is the inspiration of famous and award-winning restaurateur Hubert Keller of Fleur de Lys. The Burger Bar offers a selection of the finest beef, buffalo, turkey, vegetarian and vegan products and a variety of toppings, sauces and buns. At Burger Bar, you can customize your burger or go with one of Hubert Keller's signature burgers.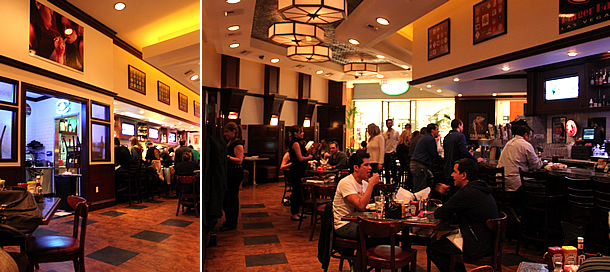 The Burger Bar we visited was located in the Mandalay Place shopping area which connects Mandalay Bay and the Luxor. Hubert Keller has opened two other Burger Bar locations – one in Lumiere Place Casino in St. Louis Missouri and one in San Francisco's Union Square. A fourth Burger Bar location is scheduled to open in Beijing China September 2012.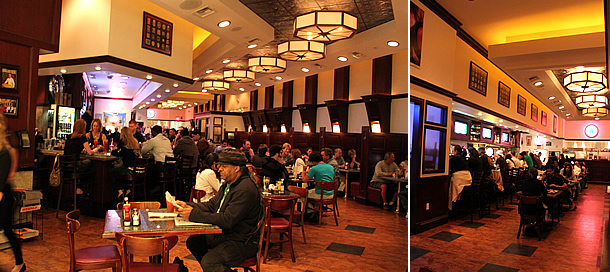 The inside of Burger Bar had a fun and upbeat atmosphere with a modern design and classy upscale restaurant and bar feel. There was a long bar inside with several flat screen TV's throughout for watching sports and plenty of tables for dining and booths which had a personal TV built into the wall next to it.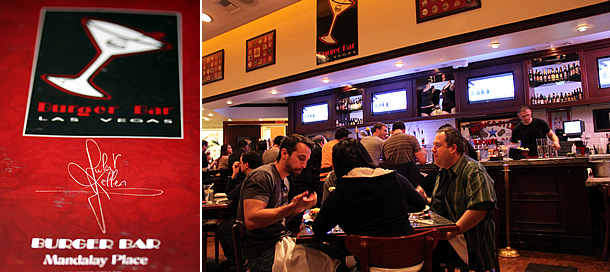 The Burger Bar menu had several options for building your own burger including Black Angus beef, Kobe beef, buffalo, turkey, chicken, salmon a veggie burger and more. There were also a ton of toppings you could add to your burger (from the garden, dairy, grill, farm, pantry, earth), a selection of sauces (peppercorn cream, red wine & shallots reduction, black Perigord truffle sauce), and choices for the bun (sesame, onion, whole wheat, ciabatta, plain). For dessert, you could build your own milk shake or have a unique but popular chocolate burger (warm donut, chocolate ganache, passion fruit, strawberry, mint).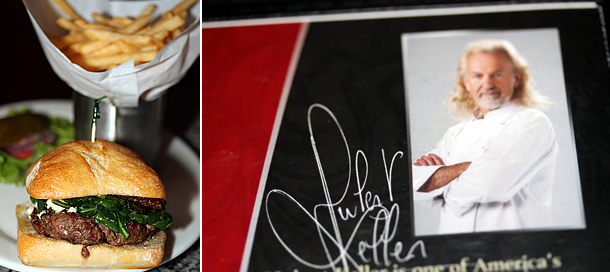 We ordered the Hubert Keller buffalo burger which came with a side of skinny fries.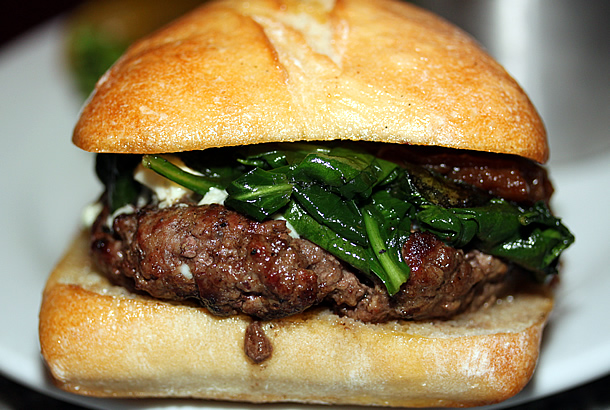 The Hubert Keller burger is "Hubert's favorite choice" and it's no surprise as to why — It was delicious!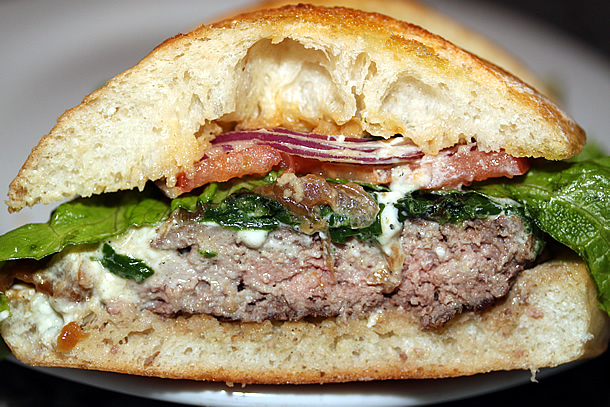 The burger came with lean and tasty buffalo meat, caramelized onions, baby spinach and blue cheese on a delectable soft ciabatta bun. The buffalo meat was lean yet super juicy, flavorful and cooked to perfection.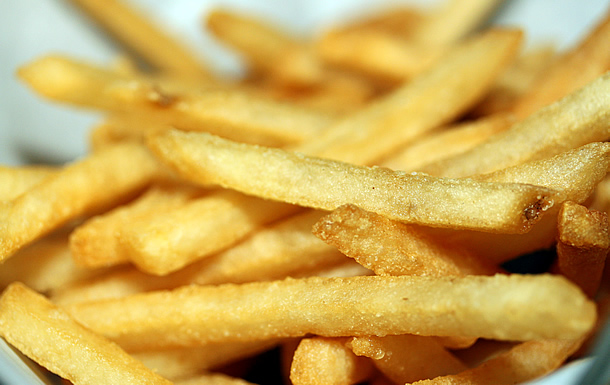 The skinny fries that came with the burger were also very good. They were served hot and had a nice crisp on the outside.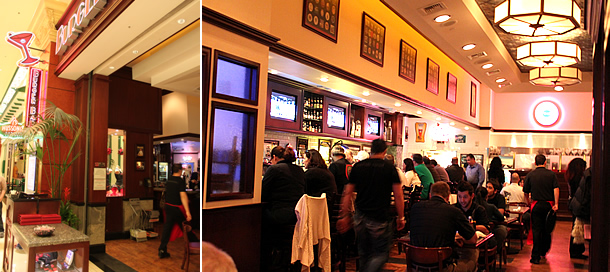 For the ultimate burger experience at a modern burger bar with lots of TV's, good music, excellent service and amazing burgers, be sure to visit Burger Bar at Mandalay Place in Las Vegas!