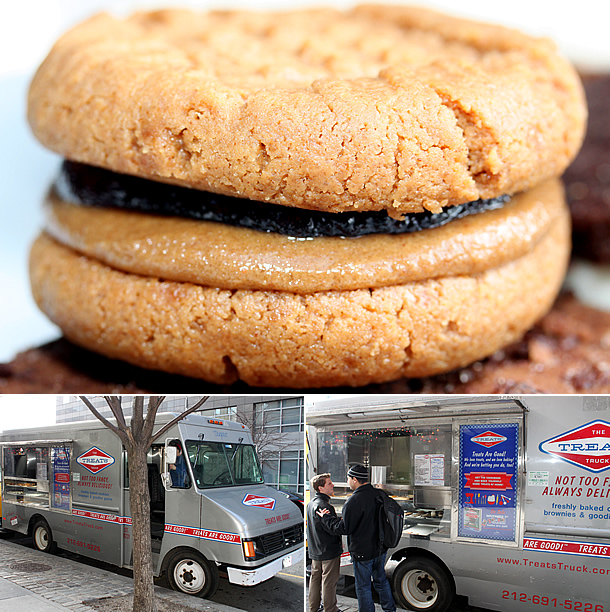 During our trip to New York we visited The Treats Truck at the World Financial Center (WFC) food truck court (North End Avenue at Vesey Street), where several food trucks gather to serve lunch 11am-3pm Monday through Friday. The Treats Truck is a mobile bakery in NYC that serves delicious daily baked cookies, brownies, cupcakes, crispy treats and much more. The truck is popular and has been featured in New York Times (and other media outlets) and has also been a recipient of the Vendy Award.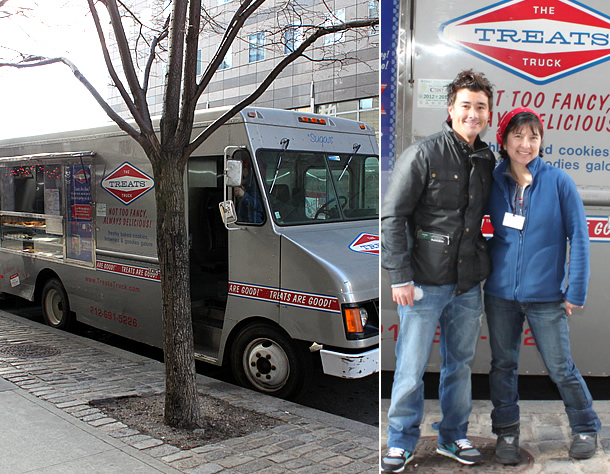 Kim Ima, the owner of The Treats Truck, was a former dancer, actress and director who always had a love for baking. Her love for baking, sweets, and love for New York inspired her to leave her career as a performer to open her mobile bakery. Through The Treats Truck, she has been able to live out her passion for baking and serving delectable treats on the streets of NYC. She's also the author of a great book with recipes and tips and tricks around the kitchen — The Treats Truck Baking Book: Cookies, Brownies & Goodies Galore!. We had the opportunity to meet with Kim during our visit to WFC – She was super-friendly, sociable and an absolute delight to talk to.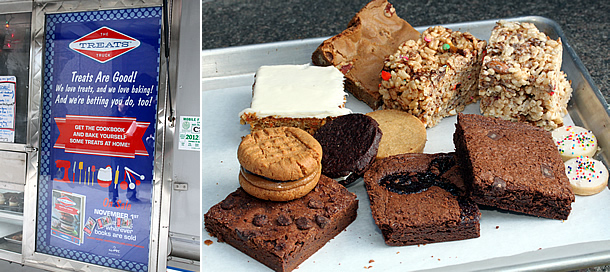 The Treats Truck (named Sugar) does all of its baking in Red Hook, Brooklyn. Each morning (under the supervision of Kim) The Treats Truck crew of bakers prepares all of the goodies for the truck and for special orders and deliveries.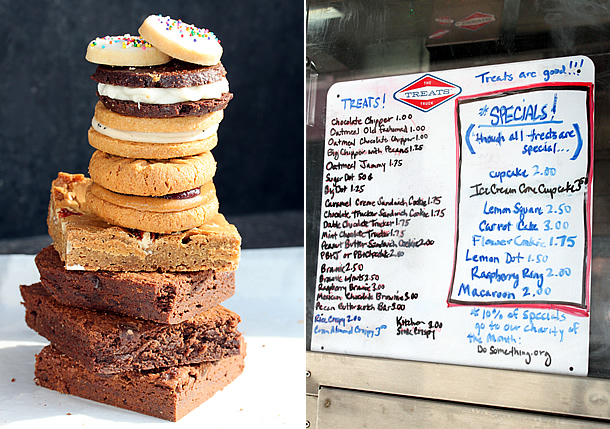 On the regular menu there are about eight cookies ($1-$2), five brownies ($2.50-$3), and a couple crispy squares ($2-$3). Additionally, each day, The Treats Truck offers several specialty items. And 10% of the specialty items sold goes to The Treats Truck charity choice for the month. We had a peanut butter and jelly cookie ($2), carrot cake ($3) and a cran almond crispy ($3). Each treat we had was delicious.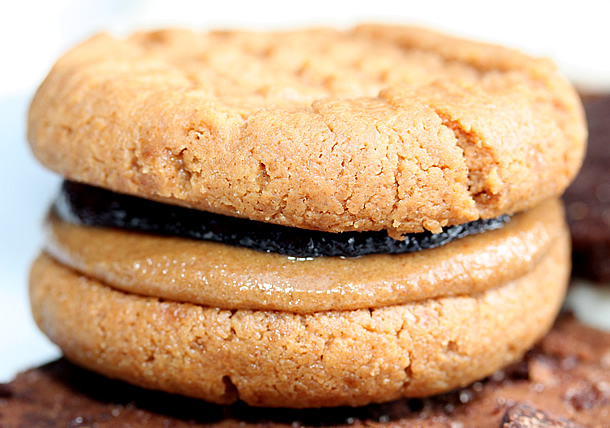 The peanut butter and jelly sandwich cookie was amazing. The PB&J cookie was filled with creamy peanut butter and the cookie had an amazing sugary crunch to it.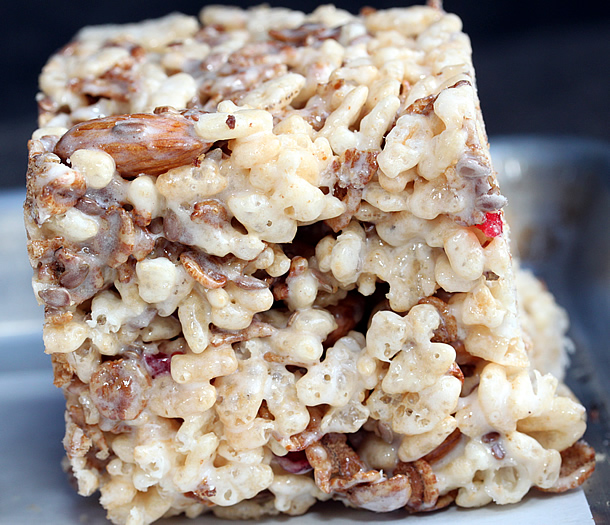 The cran almond crispy treat was sweet and delicious. It came with rice cereal, whole wheat cereal with flax seeds, dried cranberries, almonds and marshmallow.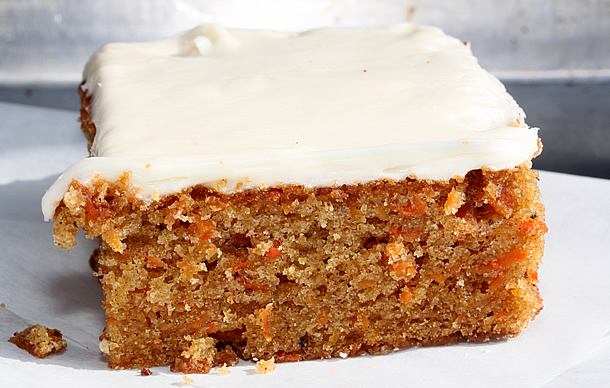 The carrot cake was to die for. The cake was moist and topped with a delicious smooth and creamy cream cheese frosting.


For delicious freshly baked cookies, brownies, and sweets, check out The Treats Truck in NYC. They offer a daily variety of baked goods made with quality, wholesome ingredients. You won't be disappointed!