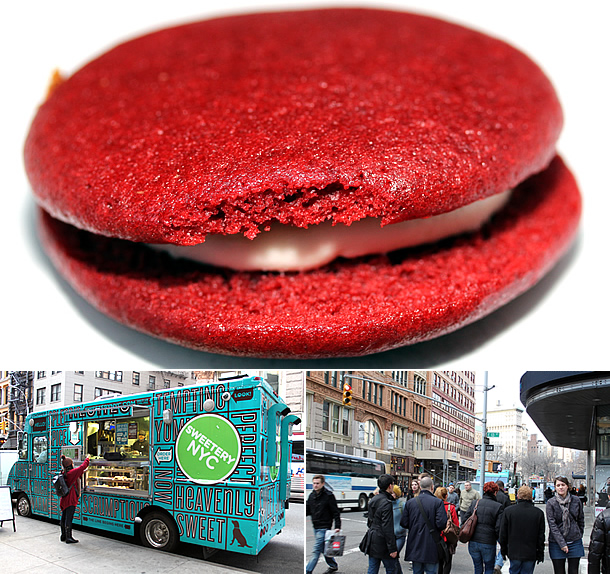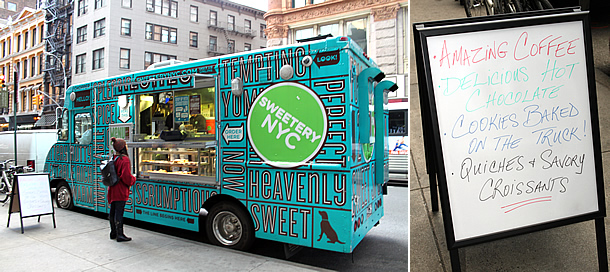 On our trip to New York we caught up with Sweetery NYC truck on the streets of Manhattan. And we absolutely loved it! Sweetery offers luscious custom croissants, savory scones, quiches, cookies, brownies and much more. It was voted one of the best trucks in the country and has done promotional events and parties for eBay, Microsoft, CNET, MasterCard and more. It's a must try if you're in NYC!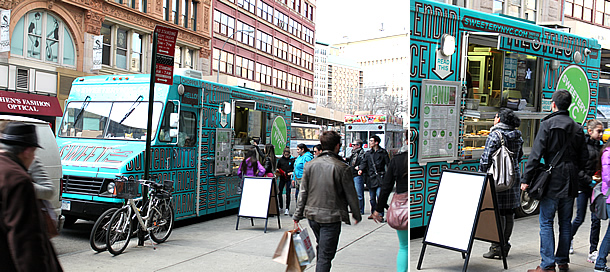 Sweetery is a European-inspired dessert truck that made its debut in June 2009. Since its opening, husband and wife team, Grant Di Mille and Samira Mahboubian, have taken their 40+ years in advertising and marketing to turn Sweetery into one of the most successful food truck operations in the country. Not only are Grant and Samira career driven, they are super friendly and fun to talk to too.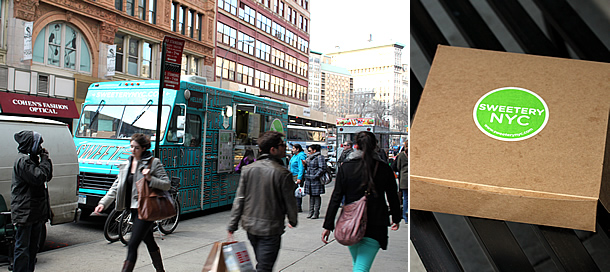 Sweetery is well-known on the streets of Manhattan for their tasty treats as well as their alternative promotional brand. Sweetery is a mobile marketing machine and can fully brand one of their trucks to promote any type of event or business. Sweetery was acclaimed by New York Magazine, City's Best and has worked with such clientele as the Food Network, Comedy Central, Bloomingdales, Ugg and more. And the homemade treats are delectably custom made for each event.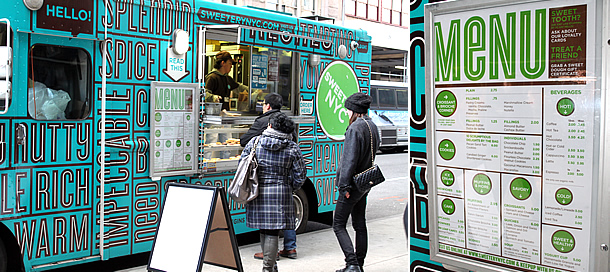 Sweetery's menu consisted of a variety of sweet and savory edibles such as whoopie pies, ice cream sandwiches, brownies, coconut macaroons, pecan sand tart cookies, candied ginger shortbread cookies, chocolate chip cookies, flourless chocolate walnut cookies, macarella cookies (coconut macaroons stuffed with Nutella), cupcakes, mini loaf cakes, muffins, croissants, brioches, quiches and soups. They also have hot and cold beverages made with all natural and organic ingredients.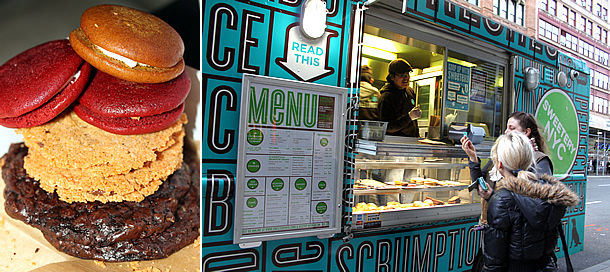 We ordered a macarella cookie, a chocolate walnut cookie and two whoopie pies — pumpkin and red velvet. Each treat was unique and delicious.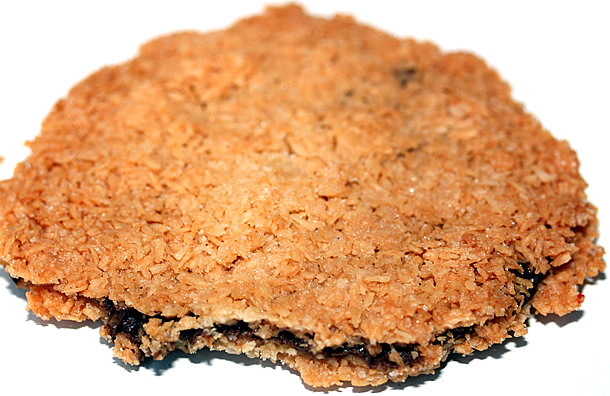 The toasted coconut macaroon cookie had the perfect light crisp. And the hazelnut-based Nutella sweet spread gave it awesome flavor which added to the delectableness of the macarella cookie.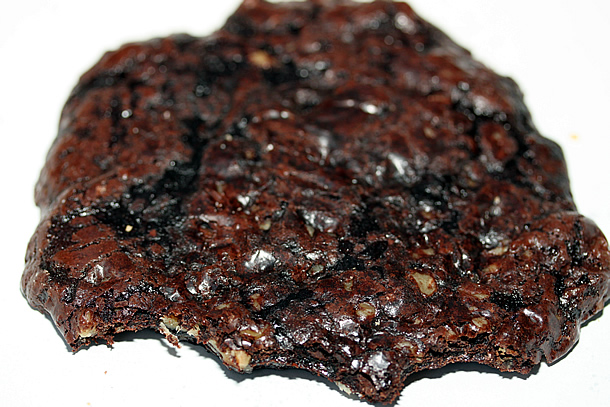 The chocolate walnut cookie was an absolute delight. It was gluten-free and flourless but definitely not flavorless. It had rich chocolate flavoring and a gooey texture of delectable chewiness.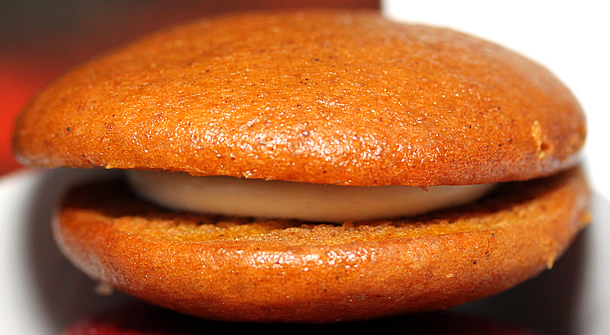 The pumpkin whoopie pie was outstanding. It came with a creamy light filling sandwiched between two moist cake-like cookies. The pumpkin spice flavoring of the cookie was reminiscent of pumpkin pie.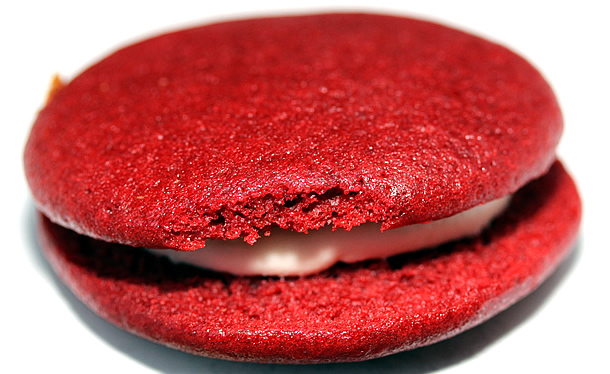 The freshly baked red velvet whoopie pie was equally delicious. It had an excellent classic red velvet flavor with a mild chocolate twist.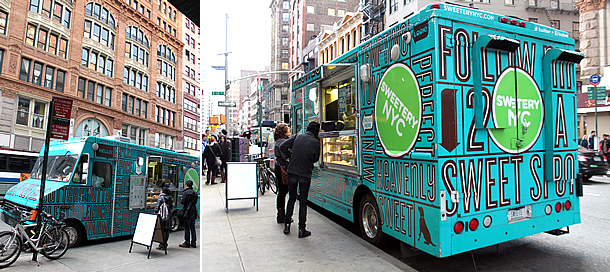 Whether you're looking to promote your next event or business brand or simply grab some appetizing sweets on the street, Sweetery NYC is a must visit if you're in New York!