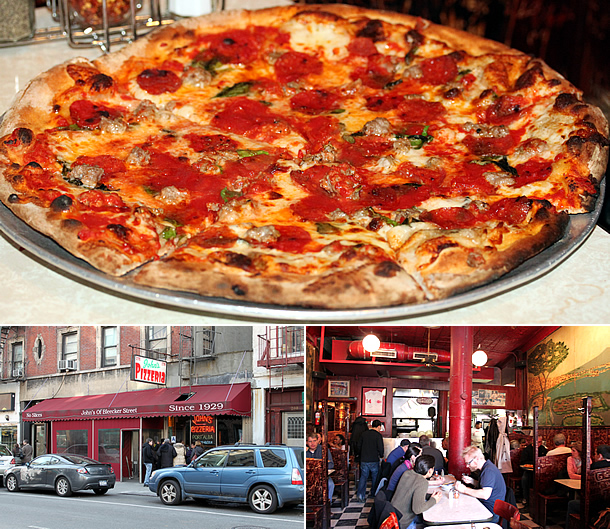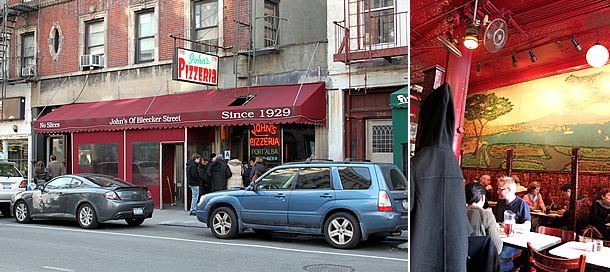 John's of Bleecker Street (John's Pizzeria) was founded in 1929 by John Sasso, who left the legendary NYC pizzeria Lombardi's (he was one of the original bakers at Lombardi's) to start his own restaurant. John's Pizzeria is one of the oldest and most popular pizza spots in NYC, and it's no surprise as to why. The pizza is incredible!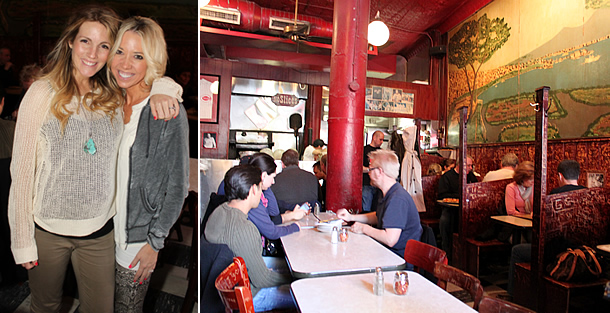 John's of Bleecker Street is located in its original location at 278 Bleecker Street (between 6th Ave and 7th Ave) in West Village neighborhood of Manhattan in New York. It has a hole-in-the-wall feel, family-friendly atmosphere and a super loyal following. [Photo above of celebrity producer/artist Tiffany Pena and chicBuds co-founder Nikki]

The trendy pizza place is popular among locals, out-of-towners and even famous figures and entertainers like Adam Sandler, Jack Black, John Stewart, Bruce Springsteen, Green Day's Billie Joe Armstrong, Robert Van Winkle (Vanilla Ice) and more.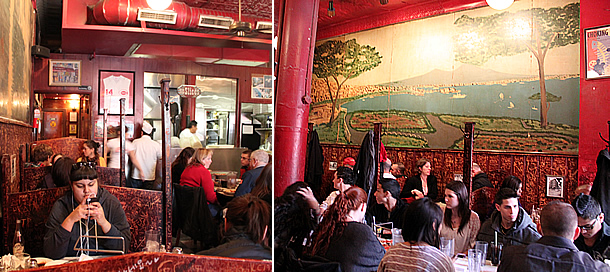 John's Pizzeria serves thousands of people each and every week. Seating is in traditional wood-worn booths, surrounded by celebrity photos and carvings in the wall and New York memorabilia.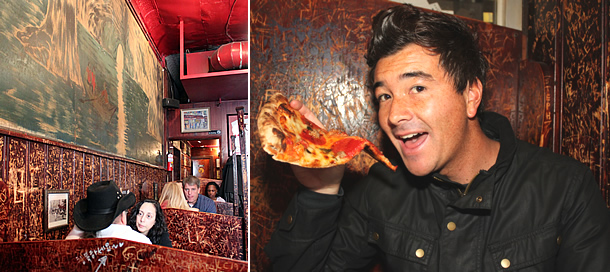 John's Pizzeria is famous for their coal-fired, brick oven pizzas cooked to order in an 850-degree oven. The pizzeria encapsulates the spirit of New York style pies with thin crust, fresh toppings, and fast service with a simple but done well philosophy. The no frills menu consisted of pizzas, calzones, pastas, and sides. Be forewarned, there are no slices (whole pies only), no credit cards taken (cash only), and they don't take reservations. [Photo above of Food Smackdown founder Steve Carlson]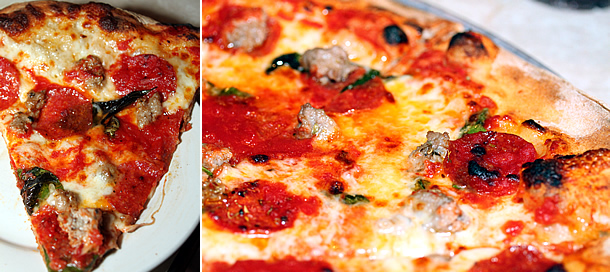 We ordered a large pie with pepperoni, sausage and basil.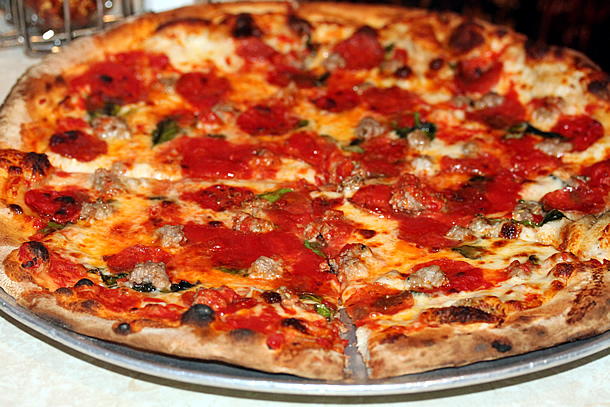 The pizza was amazing and one of the best coal-fired pizzas we've had.

It came with a generous amount toppings and cheese that had a delectable smooth and gooey texture. It was flawlessly balanced with the pizza sauce and crust.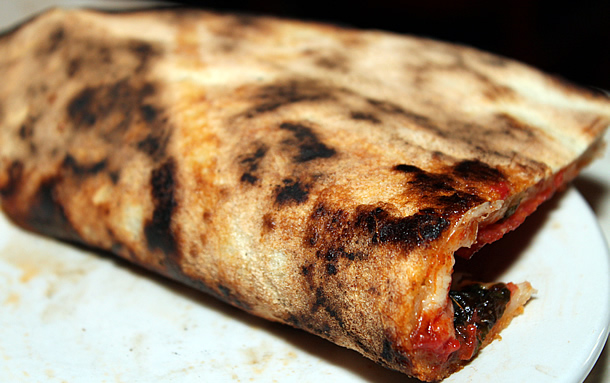 The crust was brilliantly charred and gratifyingly chewy and crunchy at the same time. The outer crust had the perfect light crisp with a delightfully light smokey taste.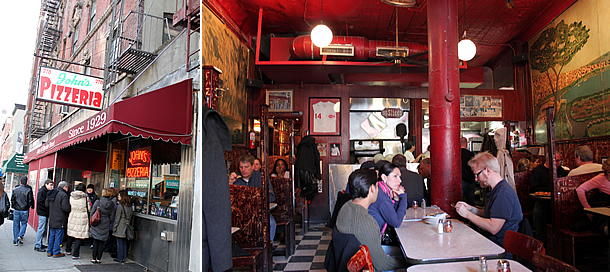 For some of the best (and most popular) brick-oven pizza in NYC, be sure to visit John's of Bleecker Street. You'll be amazed!