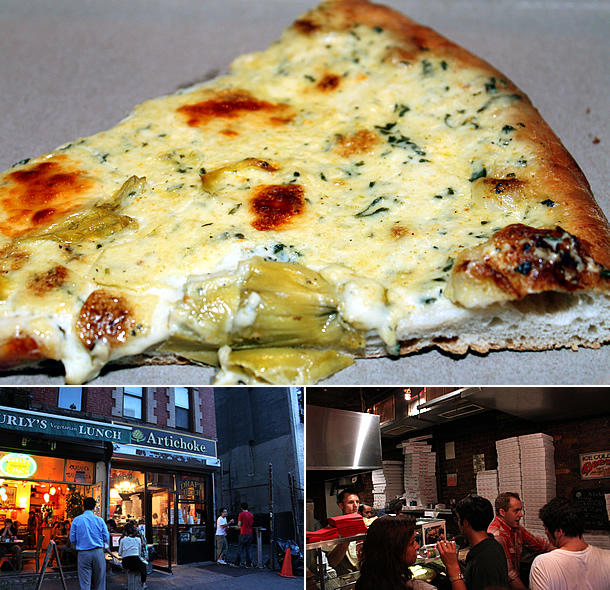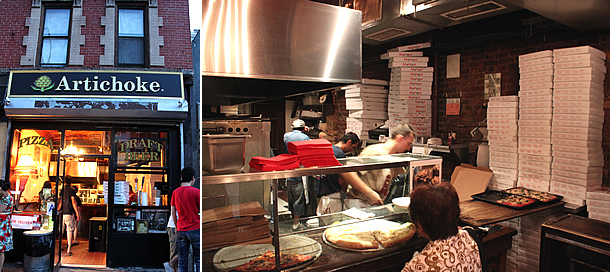 Artichoke Basille's Pizza & Brewery (Artichokes) opened its first location at 328 E. 14th Street in the East Village neighborhood in the borough of Manhattan in New York City in 2008. In September 2010, a second location opened at 114 10th Ave (in Chelsea) and another the same year in November at 111 MacDougal Street (in Greenwich Village). Artichoke's pizza is one of the most popular and buzzed about pizza spots in New York, and for good reason!


Artichoke Basille's Pizza & Bar is owned and operated by Francis Garcia and Sal Basille — Lifelong friends and cousins who grew up working at their family's restaurant (Basille's in Staten Island). In 2010, they partnered up with successful businessman Noah Tepperberg to expand to more locations as well as launch a fresh-tasting frozen pizza line to be sold at A&P grocery stores, like Food Emporium, Pathmark, and more.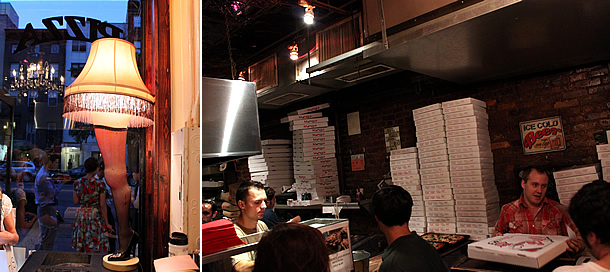 Artichoke's Pizza in Manhattan had a small and unassuming storefront location. The inside was tiny but cozy. There were no tables or chairs inside but that didn't deter the crowd. A long line of patrons formed out the door (common during peak hours) and most people ate their slices standing up or ordered to go.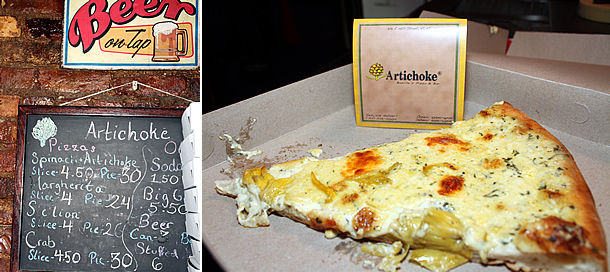 Artichoke's had a simple menu consisting of whole pies and slices. Some of the most popular choices are artichoke, crab, Margherita and Sicilian pies. Their legendary slices were humungous, absolutely delicious and more than enough for two to share. As with most pizza joints we visited in New York, Artichokes was cash only.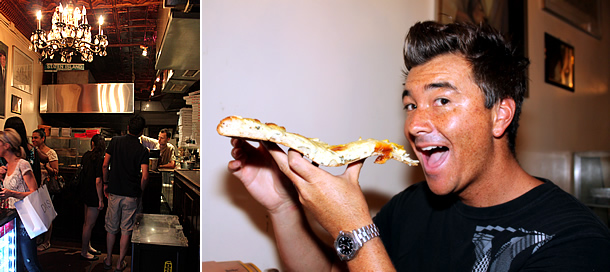 We ordered a slice of the legendary artichoke pizza ($4.50). The pizza slice was gigantic and one of our favorite pizza slices in New York we've had to date.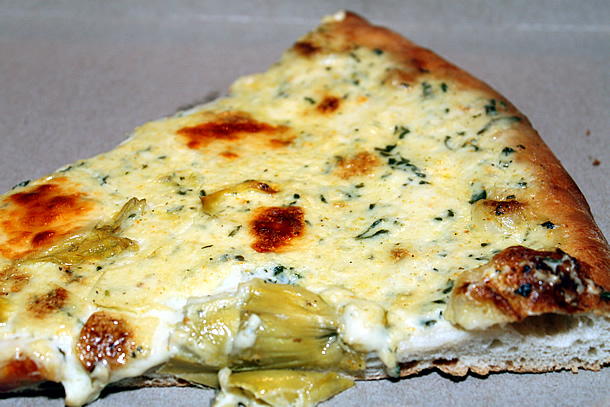 The artichoke pizza slice came topped with fresh chunks of artichoke hearts, spinach, cream sauce, mozzarella, pecorino and Romano cheese. It was served on a flakey, crisp and buttery crust with the perfect light crunch.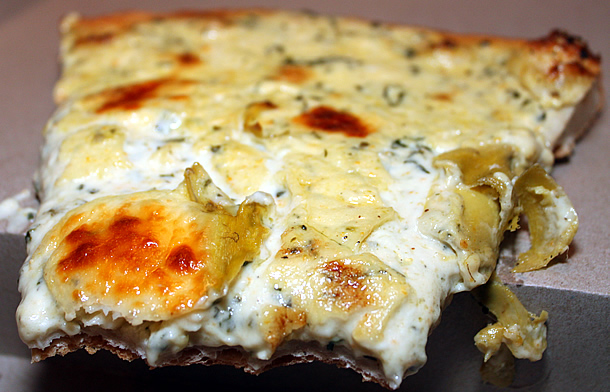 The pizza had an amazing flavor reminiscent of artichoke dip on pizza crust with creamy white sauce that oozed out at each bite.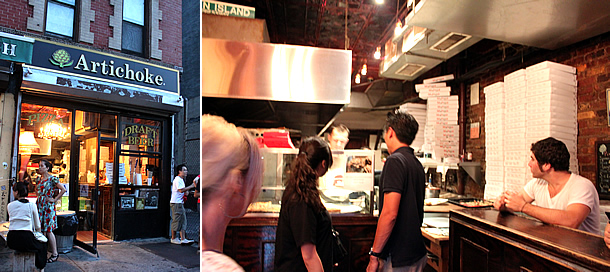 For one of the best and most unique pizzas New York has to offer, visit the original Artichoke Basille's Pizza & Bar on 328 E. 14th Street in Manhattan. Be sure to try the artichoke pizza. You won't be disappointed!