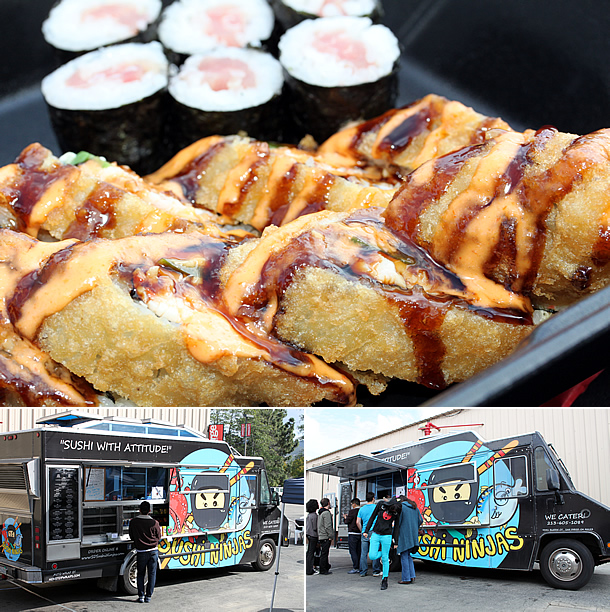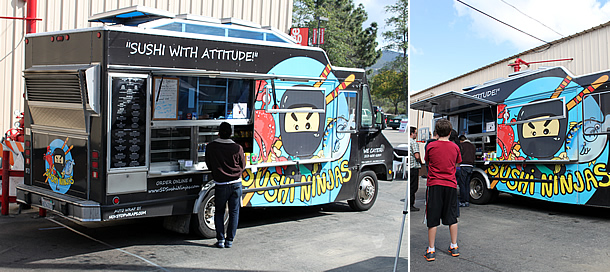 Every once in a while we have to get our sushi fix on and today happened to be one of those days. Fortunately, SD Sushi Ninjas food truck was scheduled to be at The Movement Church in San Marcos for a lunch event so we decided to pay them a visit. Not knowing what to expect from sushi off of a food truck we were very impressed!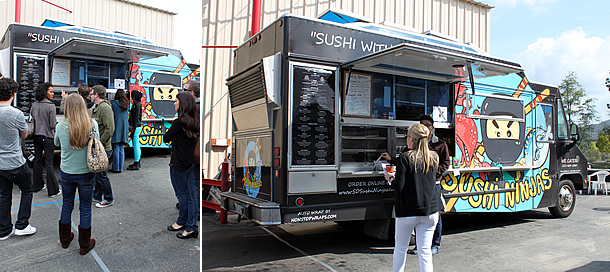 SD Sushi Ninjas is a San Diego food truck owned and operated by friends Danny Jeon and chef Jin Kim (who has over a decade of experience working in the sushi restaurant industry in San Diego and Los Angeles). During our visit we had the opportunity speak with co-owner Danny — He was friendly, welcoming and helpful in explaining the menu and making recommendations such as the Afro Ninja roll which was incredible!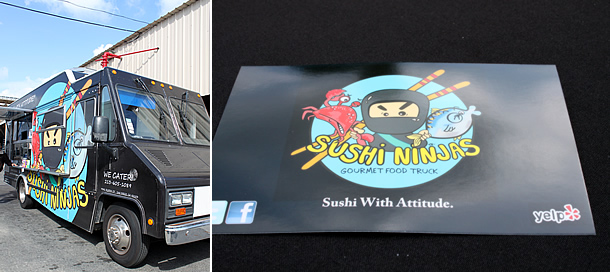 SD Sushi Ninjas menu is made up of 10 creative premium cut sushi rolls $6-$9, 3 appetizers ranging $2.50-$3.50 (edamame, gyoza and seaweed salad), nigiri $2.50-$3 (hand-formed rice balls topped with your choice of salmon, yellowtail, red snapper, shrimp, albacore or tuna) and a couple combo platters $7-$10. Everything on the menu was $10 or less.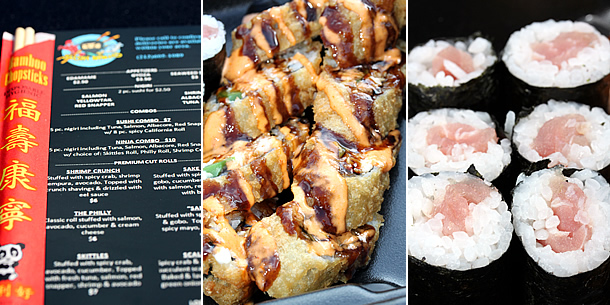 We ordered a tuna roll and Afro Ninja roll.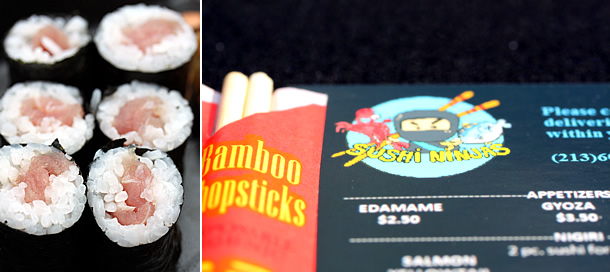 The tuna roll was simple yet delicious. The fish was fresh and dipped in some soy-sauce was oh-so good.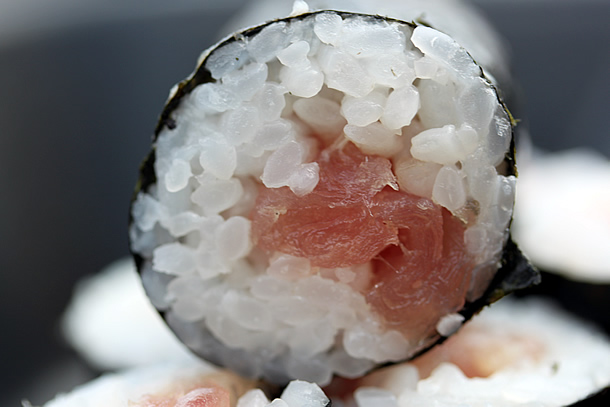 The tuna roll came with tuna wrapped with rice and seaweed.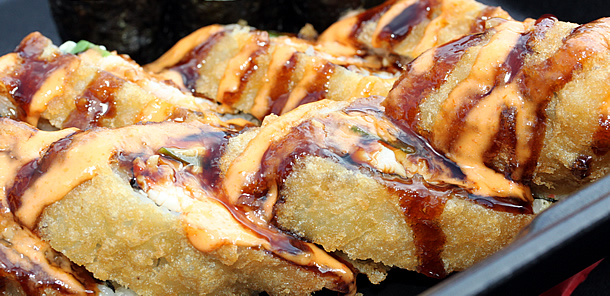 Afro Ninja roll was AMAZING and a must try! It came with spicy tuna, spicy crab, fiery jalapeno, cream cheese, avocado, deep fried and smothered with eel sauce and creamy and spicy mayo.

The Afro Ninja was deep friend giving the outside texture a nice light crunch while the inside was chock full of creamy fillings. All the flavors blended perfectly together giving the roll making it flavorful with a spicy kick from the jalapeno.


Not only does SD Sushi Ninjas act as a traveling sushi bar with weekly truck stops they also cater events with creative and customized sushi platters. Whether you're looking to spice up your next party or just get some quality sushi at an affordable price, give SD Sushi Ninjas a try – You won't be disappointed. The value of the sushi exceeds the price point so not only is it delicious but it's also a great deal!