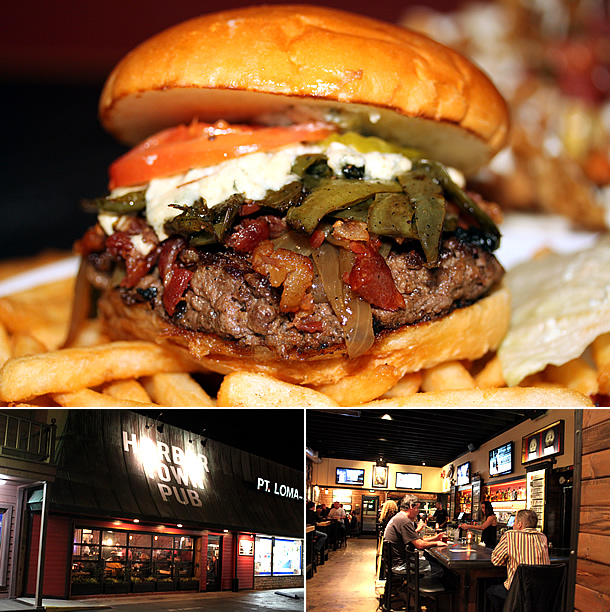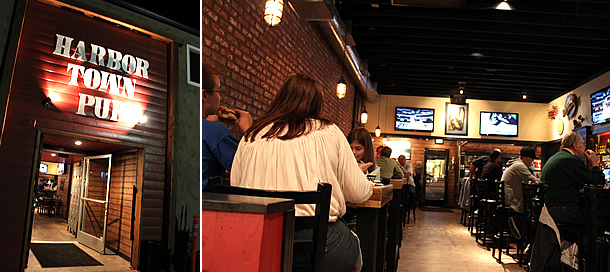 In November 2011 Point Loma in San Diego welcomed one of its newest bars/pubs to the scene, Harbor Town Pub. Although new, Harbor Town had plenty of hype and a leg up before it even opened its doors. Harbor Town is owned and operated by Chad Cline (part owner of the oldest and one of the most popular taverns in San Diego — The Waterfront Bar & Grill) alongside his wife Maja and family friend Graham Davenport. If you're in the Point Loma area, Harbor Town is a must try!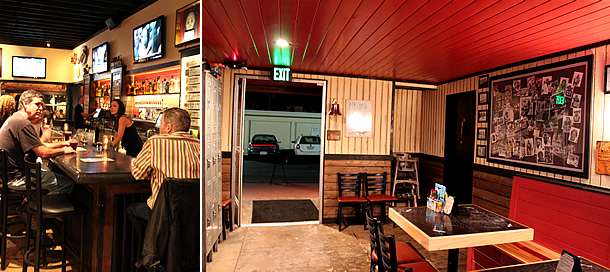 Harbor Town is located in the former Roseville space in Point Loma at 1125 Rosecrans Street (between Canon St. and Avenida De Portugal). There was a decent size private lot in the back for parking and additional parking available on the street.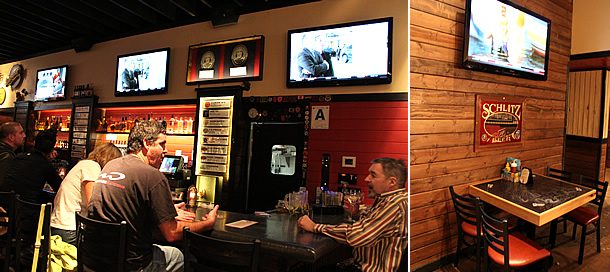 Inside Harbor Town were dark wood accents, several high-seated pub tables, dim lighting and a large bar area with several flat screen TV's throughout so every seat had a TV view. The red colors mixed with browns, wood paneling and cement floors added to the cool modern tavern feel.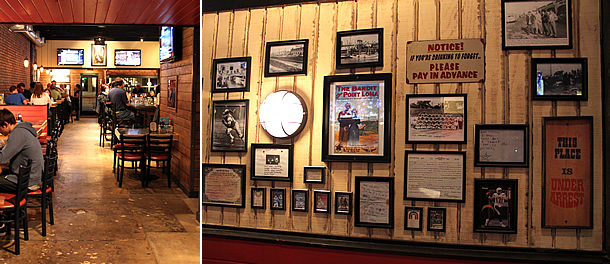 What made Harbor Town unique was the fun neighborhood atmosphere, friendly service, quality food and its simplicity. Similar to Waterfront Bar & Grill, Harbor Town Pub had a tavern-ish sports bar feel with fishing roots of the area incorporated into the humble décor (on the wall were a few old black and white framed fishing and sports photos).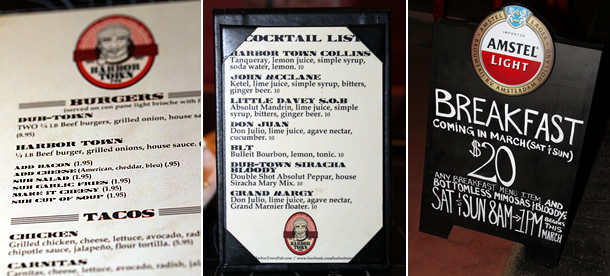 The menu, like the ambiance, was simple yet charming. On the menu were 3 appetizers, 3 salads, 4 sandwiches, 3 burgers and 4 tacos. Harbor Town also has a happy hour (3pm-6pm Mon-Fri) and good selection of beers and wines. Also, Harbor Town will add a weekend breakfast to the menu in March 2012 (Sat & Sun 8am-1pm).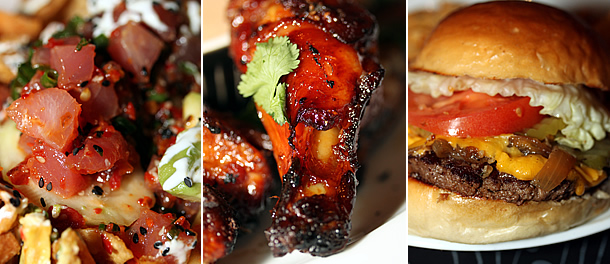 We ordered the Ahi Poke Tostada ($10.95), Grilled Ginger-Soy Chicken Wings ($8.95), Jalapeno Burger ($10.95) and the Harbor Town Burger ($6.95). Burgers come with a side of fries but we substituted for garlic fries (add $1.95).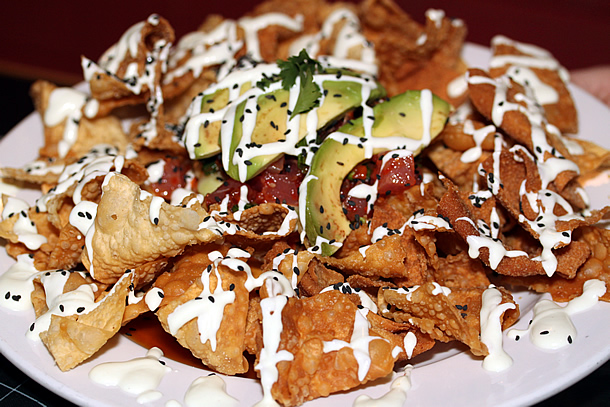 The Ahi Poke (pronounced poh-keh) Tostada appetizer was amazing! The refreshing poke mixture came with fresh pieces of cubed raw ahi (tuna), crisp wonton chips, carrots, cucumber, jalapenos and topped with avocado, cilantro and a delectable wasabi cream.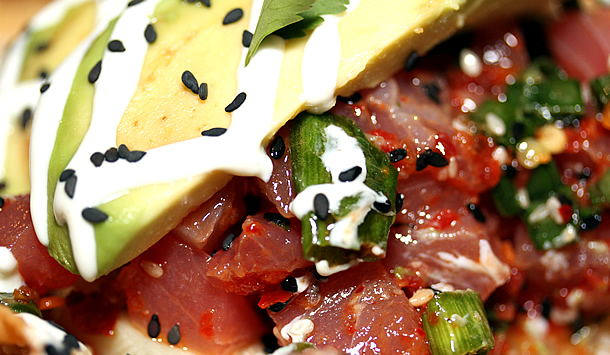 The Hawaiian inspired poke dish is so good you may want to stand up to eat it – It'll make you want to do the hokey pokey dance or hula up and down the bar! We've never had anything quite like it before. But we're big fans and can't wait to go back to try it again.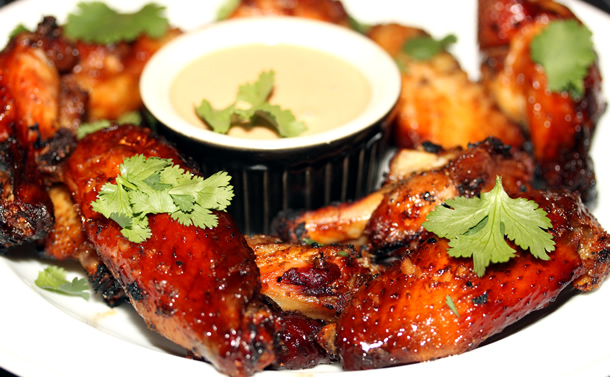 The Grilled Ginger-Soy Chicken Wings were unique and delicious. The wings were meaty, juicy and cooked to perfection. We really liked the ginger-soy taste and the distinct grilled flavor.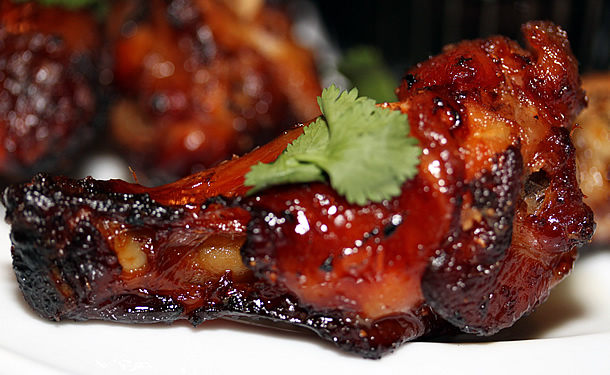 The wings came with a side of dojo sauce for dipping which was amazing.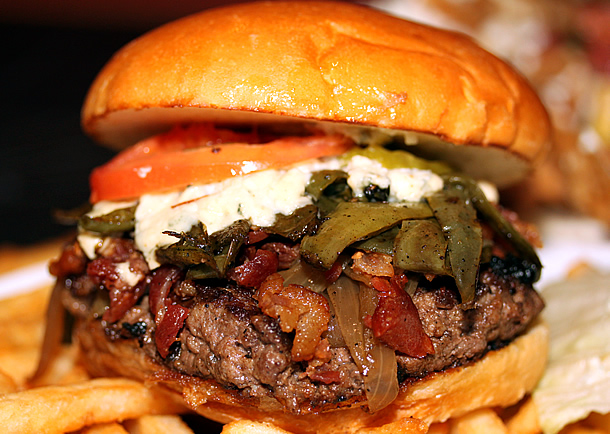 The Jalapeno Burger was excellent. It came with 1/2 lb. burger with grilled onions, grilled jalapenos, bacon, and bleu cheese served on a delicious light and fluffy con pane brioche bun.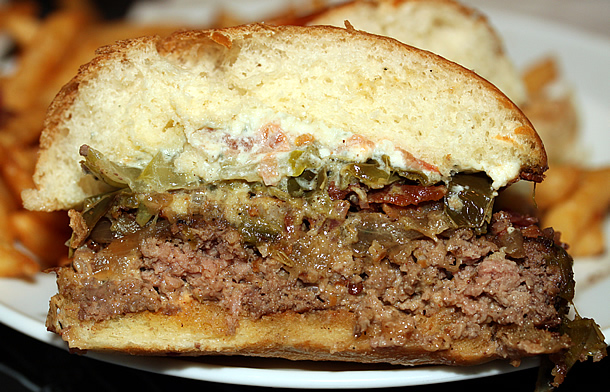 The burger was juicy and cooked perfectly. We loved how the combination of flavors on the jalapeno burger came together with the salty bacon, grilled jalapenos and onions and melted bleu cheese.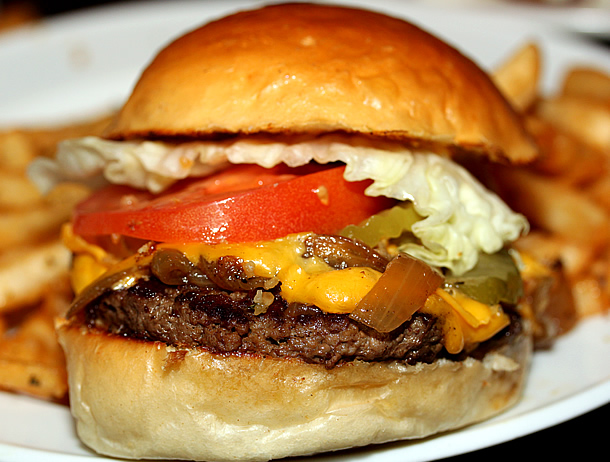 The Harbor Town Burger with cheese was to die for and one of our favorite cheese burgers we've had to date! The burger was no frills simple yet so good. The Harbor Town Burger came with 1/4 lb. beef burger, grilled onions, house sauce and we added American cheese ($0.95).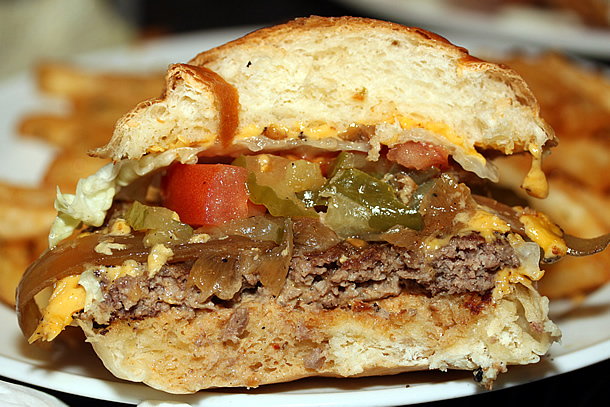 The very first bite was reminiscent to the first time we bit into a Rocky's Crown Pub cheeseburger (one of our all-time favorites). The burger was mouth-watering, super-juicy, and memorable and cooked to perfection. The burger also came on a light and fluffy con pane brioche bun (one of our favorite buns we've had).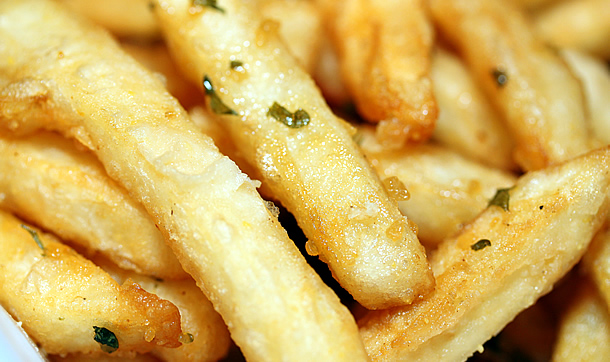 The garlic fries we substituted for the regular fries were excellent. The fries were crisp on the outside, fresh and bursting with flavor. The fries were lightly salted and had real pieces of minced garlic which added to the delectableness of the fries.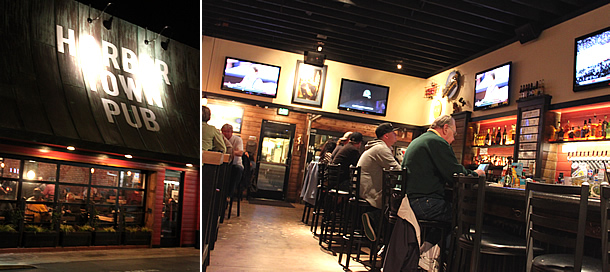 If you're looking for excellent food and drinks, consistent quality and top-notch service with neighborhood friendliness, you'll want to try Harbor Town Pub in Point Loma!