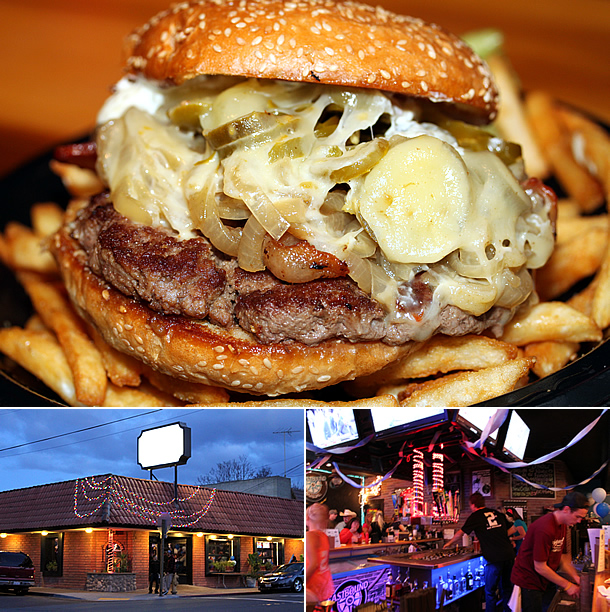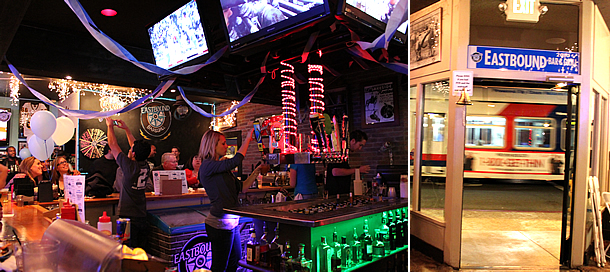 Eastbound is a hip, popular, fun and friendly neighborhood sports bar and grill with a small western town twist. The service is top-notch and the entire staff is over the top friendly. And the burgers we had were to die for! If you're in East County, Eastbound Bar & Grill is a must visit.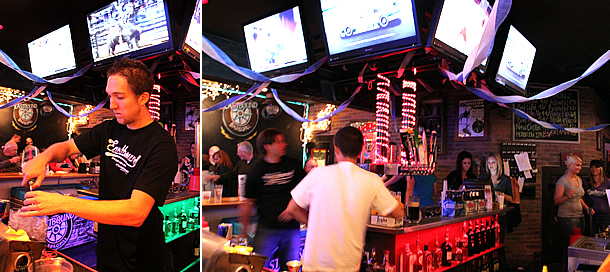 Eastbound Bar and Grill is located on Maine Ave (between Lakeshore Dr & Laurel St) in the city of Lakeside in East County San Diego. We visited Eastbound during their 2nd Year Anniversary Party and it was packed. The bar and grill was filled with happy patrons, an upbeat vibe and cheery staff which created a super fun atmosphere.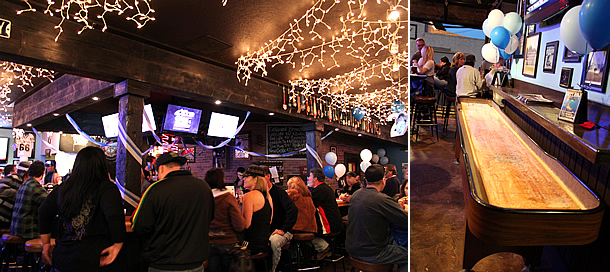 The inside had an open feel with a large bar area surrounded by pub tables with loud music, a couple arcade games, shuffle board table, people socializing and just having a great time. The roll up doors for windows gave the establishment a cool and airy open patio feel.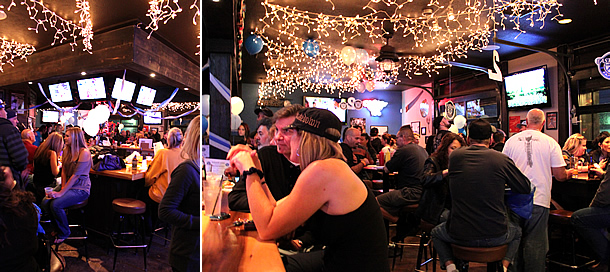 There were several TV's at the bar and strategically placed throughout so every seat had a view of the television. Eastbound is not only a great spot to catch the next sports game or watch the UFC, but they also have games, live entertainment and host events.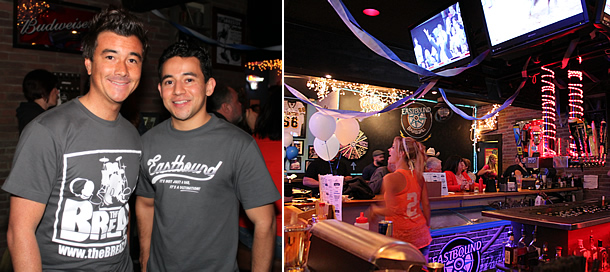 Upon visiting we had the pleasure of meeting and speaking with Eastbound Bar and Grill owner Marco Rodriquez – He was friendly, enthusiastic and had an outgoing personality. Marco took time out to explain the menu and how Eastbound was established – from an idea by childhood friends who grew up in the area and some folks who took a chance and believed in them. What a great story!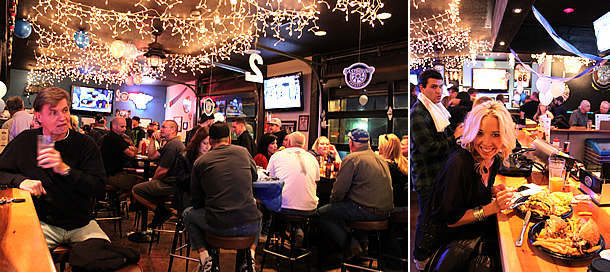 Eastbound had a sizeable beer selection and a menu chock-full of delectable comfort foods. There were about a dozen appetizers, several salads and sandwiches, nine burgers to choose from, eight pizzas, two desserts, a weekend breakfast/brunch menu (Sat-Sun 8am-1pm) and weekday specials (starting at 4pm).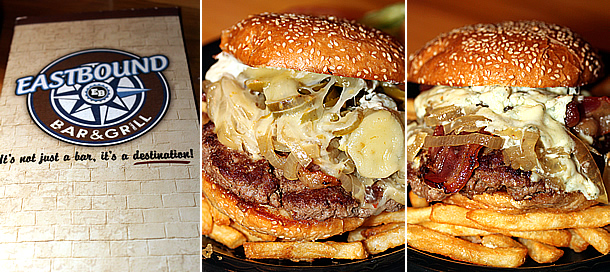 We ordered a Jalapeño Burger ($9.95) and a "My Boy Bleu!" blue cheese burger ($9.95). All burgers come with a generous amount of fries.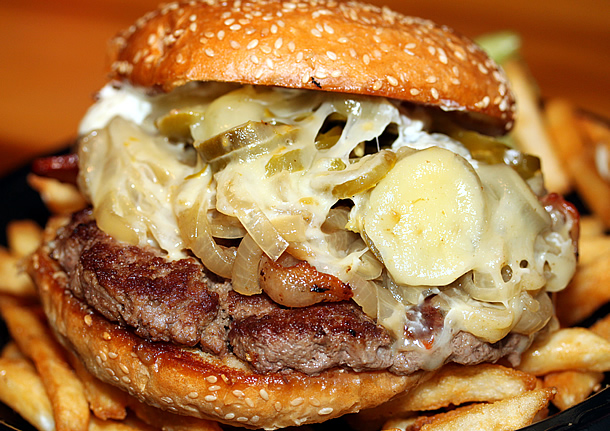 The Jalapeno Burger was to DIE FOR! It came with half a pound of fresh ground beef and topped with grilled onions, crisp bacon, grilled jalapenos, pepperjack cheese, and a layer of homemade jalapeno sauce.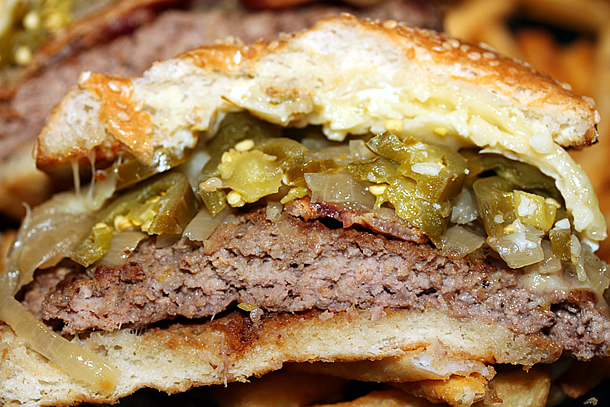 The beef patty was juicy and cooked to perfection. The burger was bursting with flavor and spicy as expected. It was loaded with delicious grilled jalapenos covered in melted pepper jack cheese and the layer of homemade jalapeno sauce was amazing!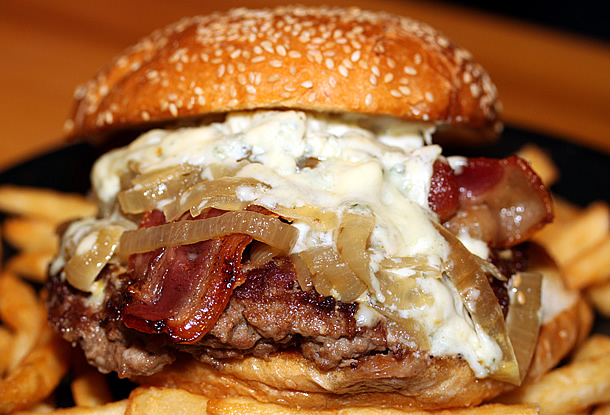 The Blue Cheese Burger ("My Boy Bleu!") was also delicious. It came with a half a pound of fresh ground beef and topped with grilled onions, salty bacon, and melted bleu cheese.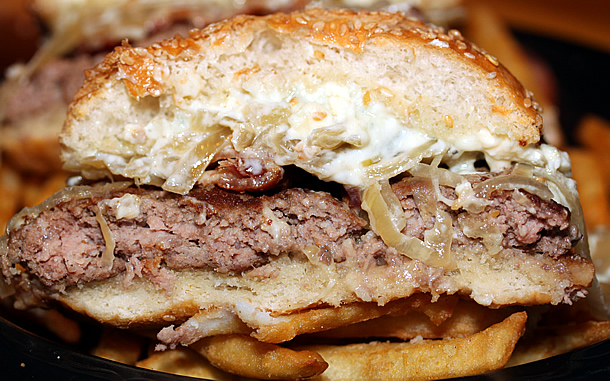 The burger was juicy and jam-packed with mouth-watering crispy bacon and grilled onions covered in melted blue cheese. If you like blue cheese you'll LOVE this burger.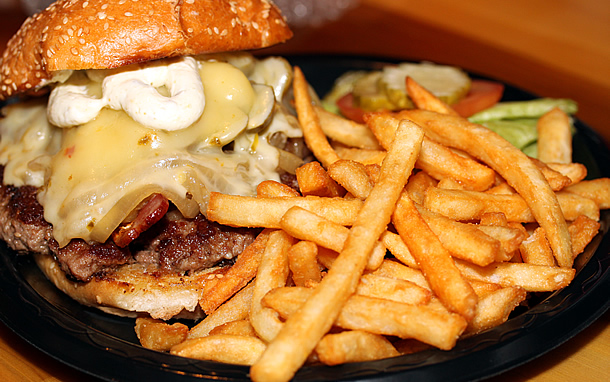 Each burger came with a heaping side of fries. The fries were lightly salted and were crispy on the outside and hot on the inside. It was a great addition to the burgers.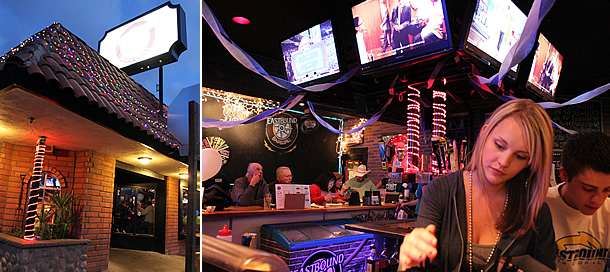 The food was excellent but what made our experience stand out even more was the fun atmosphere, friendly staff and phenomenal service. If you enjoy genuine hospitality, cheerful servers and bar tenders who visibly love what they do (smiling, laughing and checking in with you often), Eastbound will not disappoint!