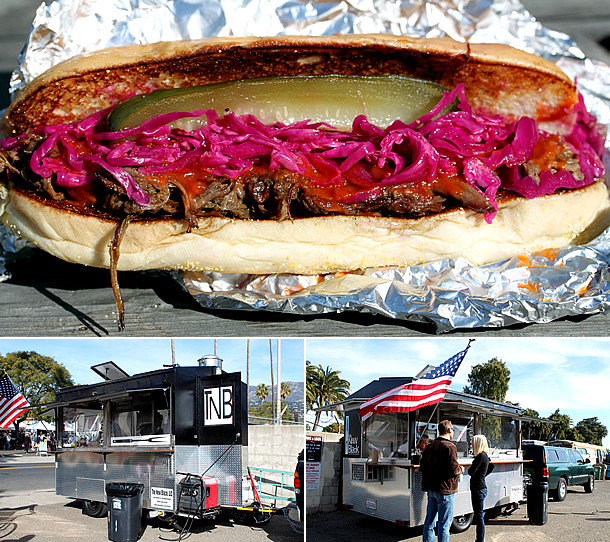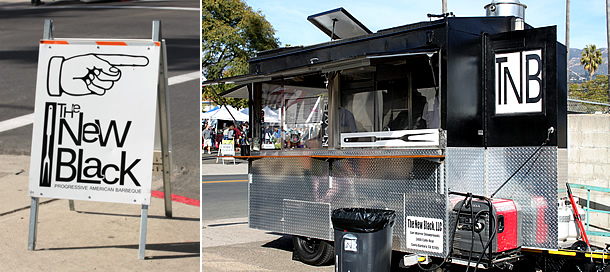 The New Black BBQ, co-owned and operated by Chris Sullivan and Nick Barainca, is a Santa Barbara food truck with a modern twist on traditional BBQ. The New Black (TNB) considers itself the progressive American barbeque joining innovative BBQ techniques and California style with conventional methods.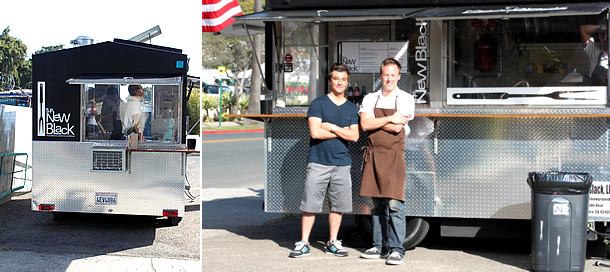 The New Black BBQ truck had a sleek design and an open kitchen concept. With the no walls idea you can see everything that goes on in the truck. It was small truck but it had a lot of character.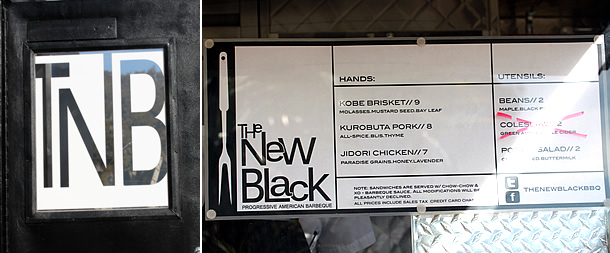 The New Black BBQ (TNB) has a no frills menu that is straightforward, simple and scrumptious. They use high-end prime cuts of meat that follow Japanese traditions on how the cattle was raised to fit sustainability and there are just three sandwiches on the menu – Kobe Brisket $9, Kurobuta Pork $8 and Jidori Chicken $7. The sandwiches are made one way and "all modifications will be pleasantly declined." All sandwiches are served with chow-chow and barbeque sauce. There are also just three sides on the menu — beans, coleslaw and potato salad $2 each.


We ordered the Kobe Brisket BBQ sandwich ($9) and a side of potato salad ($2).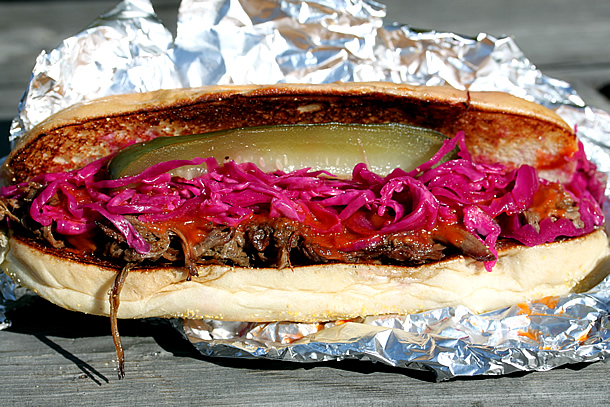 The Kobe Brisket BBQ sandwich was amazing! It came with Kobe brisket and topped with tangy BBQ sauce, pickled cabbage and a slice of pickle served on a fresh toasted bun.

The Kobe brisket meat was mouthwatering and delicious.

The potato salad was also very good. It was made from a mixture of russet and red potatoes. It was also neatly packaged in a container making in convenient to take on the go.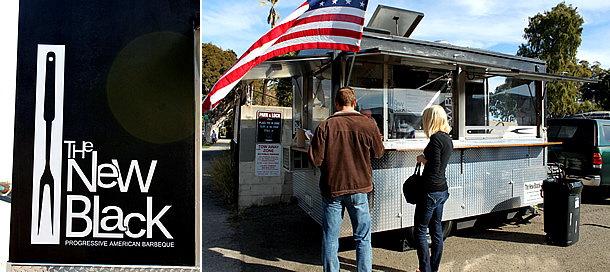 For delectable BBQ sandwiches made from high-quality meats visit The New Black BBQ on the streets of Santa Barbara. The service is excellent and the sandwiches are absolutely delicious!