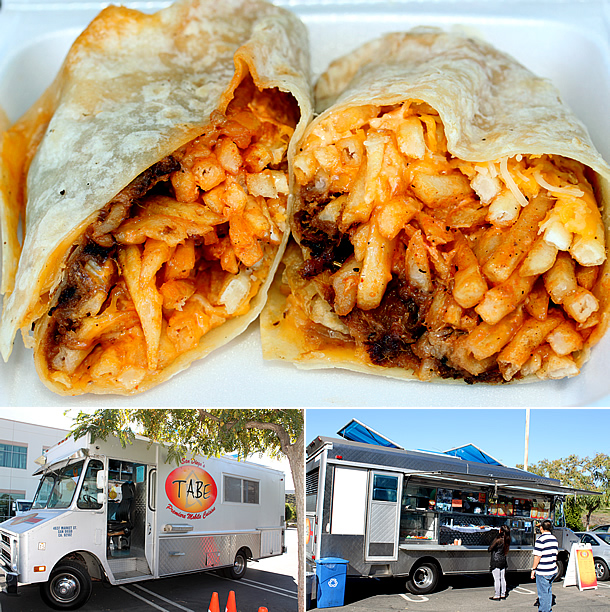 Tabe BBQ food truck was established in October 2009 and is considered San Diego's premier Asian Fusion Mobile Cuisine. Tabe (pronounced Tah-bay) means "to eat" in Japanese – An appropriate name for the veteran food truck that brings affordable gourmet Asian Fusion fare to the streets of San Diego.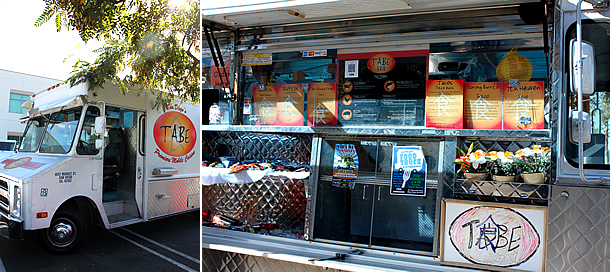 Tabe BBQ's Chef Todd Ichinaga and his partners Matthew and Rich have created a simple yet mouthwatering menu consisting of affordable and fun Asian Fusion dishes which includes tacos, burritos, sliders, asada fries, a salad and a rice bowl. Most of the ingredients are locally sourced and everything on the menu is created from scratch. To control quality, the cooking is done primarily in Tabe's kitchen then finished off in the truck right before serving.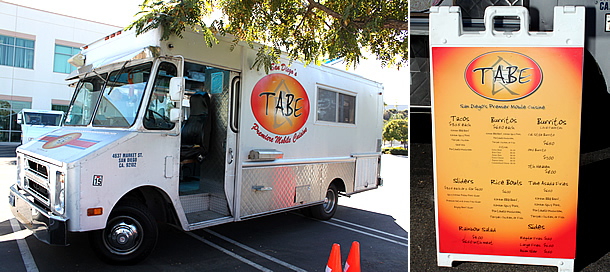 Tabe BBQ's meat marinades are influenced heavily by Korean cookery but their menu has inspirations of Japanese, Hawaiian and twists of American comfort food such as fries and sliders. The pork is cooked for 12 hours, the Bulgogi beef marinated for 24 hours and chicken seasoned before it is flame-broiled and then finished off with Tabe's special teriyaki glaze.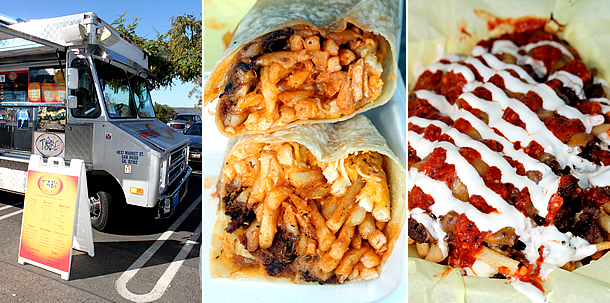 We ordered the OMG Burrito ($7.00) and Tabe Asada fries ($6.50). Both tasted incredible!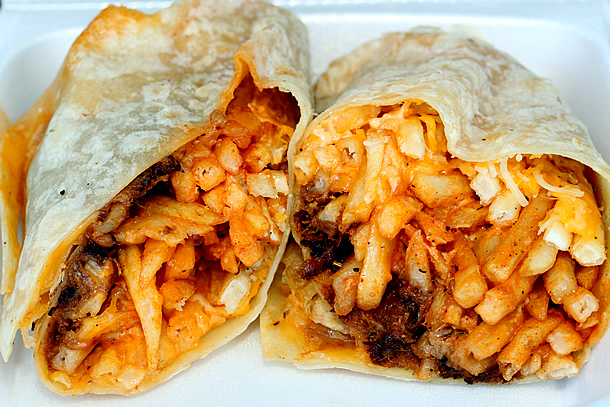 The OMG Burrito was one of our favorite burritos we've had in San Diego. It came with your choice of meat, fries, melted cheese and Tabe's salsa roja. The salsa is made with fire roasted tomatoes, tomatillos and red onions, and a touch of Korean chili paste and sesame oil.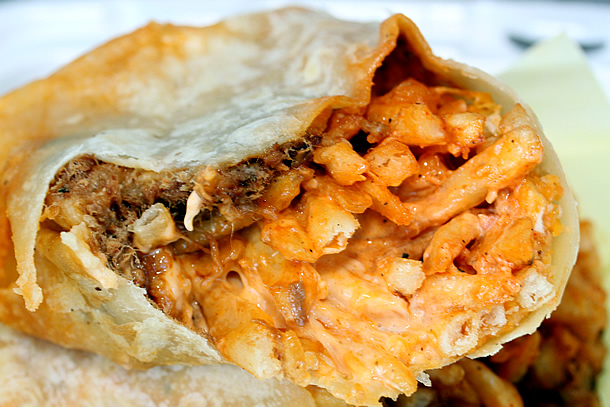 The OMG Burrito is one of the most popular items on the menu and it was outstanding. The marinated meat mixed with seasoned fries and melted cheese blended with the roja salsa had our mouths watering.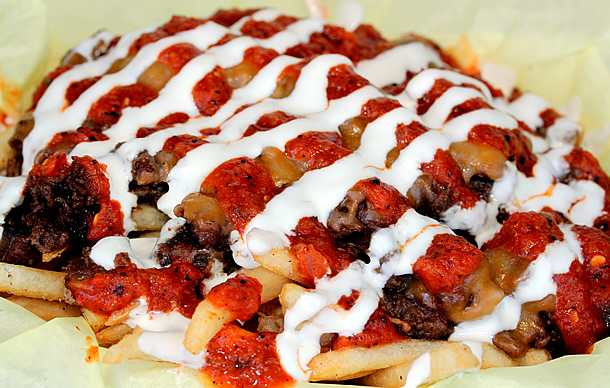 The Tabe Asada Fries were also excellent. The five spiced fries came with a generous amount of your choice of meat (we choose Korean BBQ Beef) covered in melted cheese straight from the grill and topped with delicious roja salsa and sour cream.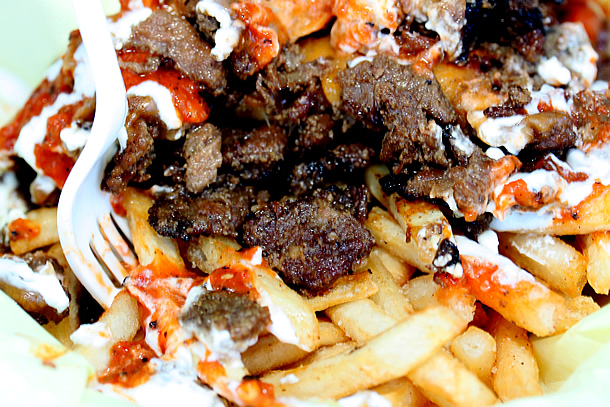 The fries were tasty and filling and all the flavors blended perfectly together. The roja salsa was to die for and added richness and a slight kick to the fries.


For some of the most delicious Asian Fusion fare, hit the streets of San Diego to try Tabe BBQ food truck – The food is amazing and you won't be disappointed!