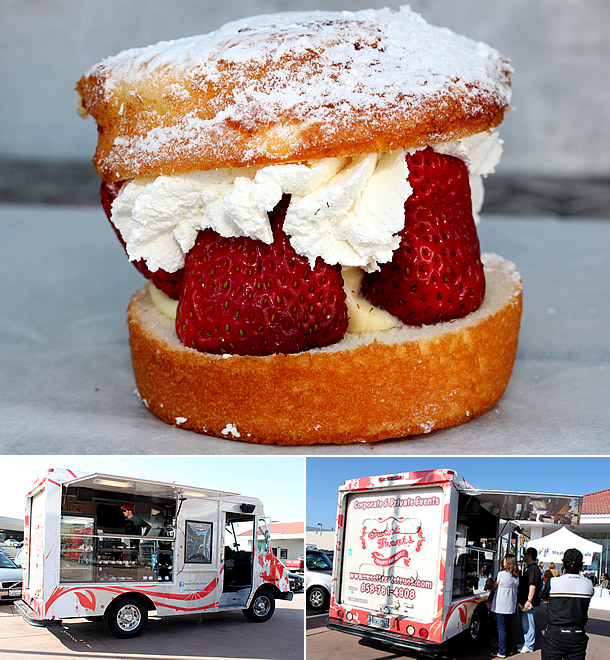 Sweet Treats is a veteran food truck serving delectable desserts on the streets of San Diego since 2008. It is a family-run operation, owned and operated by husband and wife team Chris and Jennifer Saint. Unlike other trucks, Sweet Treats does not do any cooking or baking. Instead, they offer desserts from hand-selected local bakers and San Diego businesses bringing the best desserts of San Diego together.


In addition to the incredible desserts, Sweet Treats truck also offers entertainment. There's a flat screen TV inside and a 3000 watt sound system with outdoor speakers, Sirius Satellite radio, a CD player and an iPod player.

With a large variety of sweets and treats there's truly something for everyone…Cupcakes, cookies, cinnamon rolls, whoopie pies, tiramisu, éclairs, brownies, parfaits, chocolate covered bacon and more!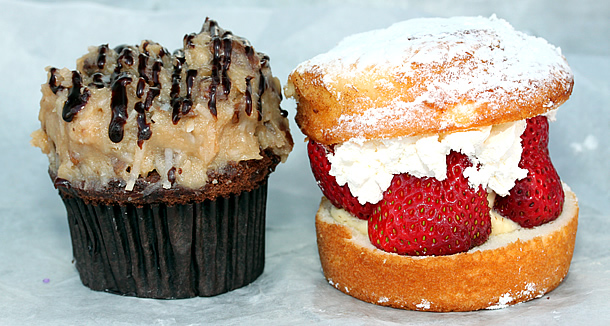 We visited Sweet Treats truck at a Meals on Wheels fundraiser event at the Subaru Dealership in El Cajon. We tried the Strawberry Shortcake dessert and a German Chocolate Cupcake.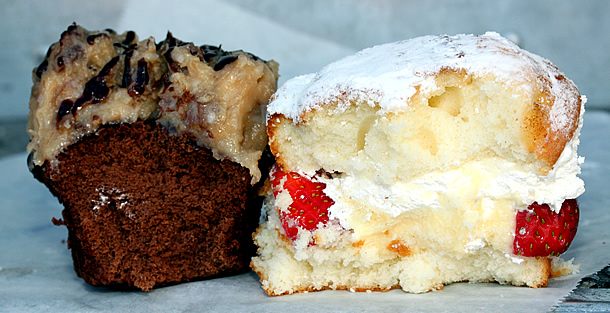 According to the Sweet Treats employee, these were two of the most popular items. And it's no wonder why!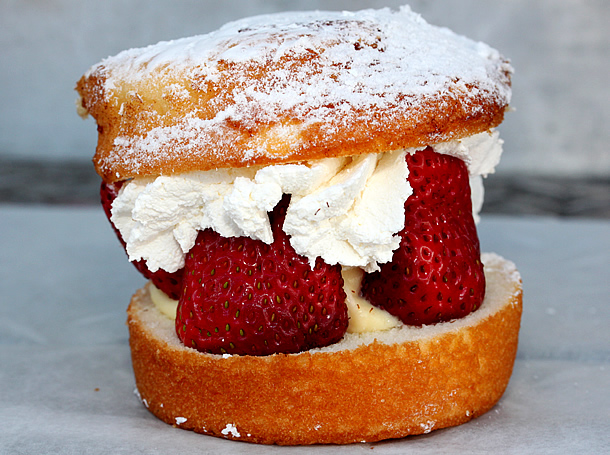 The Strawberry Shortcake was topped with powdered-sugar and filled with fresh strawberries, whip cream and a delightful cream filling.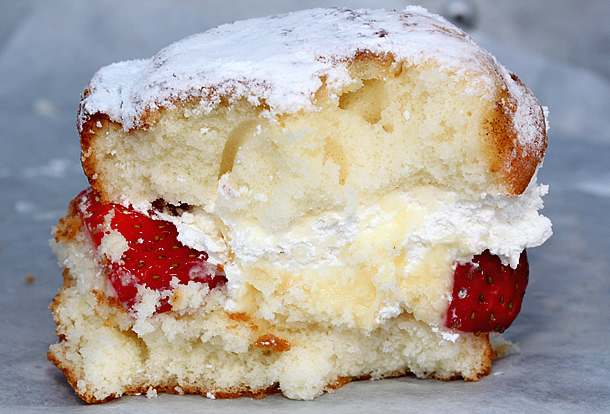 The shortcake had a moist yet flakey firm consistency yet it was light, sweet and absolutely amazing. It was one of the best strawberry shortcake desserts we've ever had!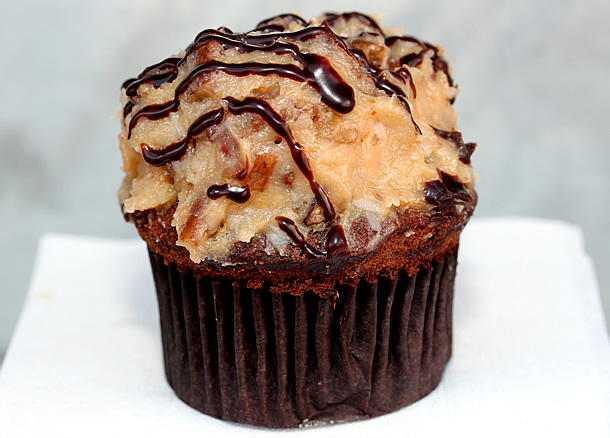 The German Chocolate Cupcake was also incredible. The chocolate cupcake was rich and moist with just the right amount of chocolate chips inside. On top was a generous amount of tasty sweet German chocolate icing.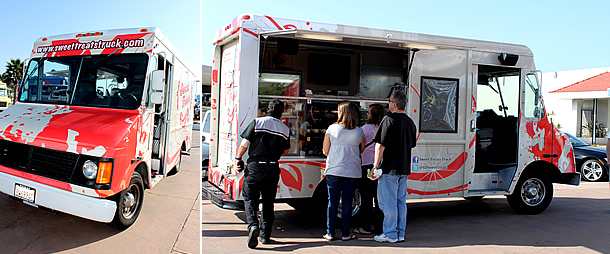 The Sweet Treats dessert truck is a convenient and fun way to taste gourmet desserts. It is also available for catering, private events and parties. For some of the best tasting desserts from local bakeries San Diego has to offer, be sure to visit Sweet Treats — Your sweet tooth will love you for it!