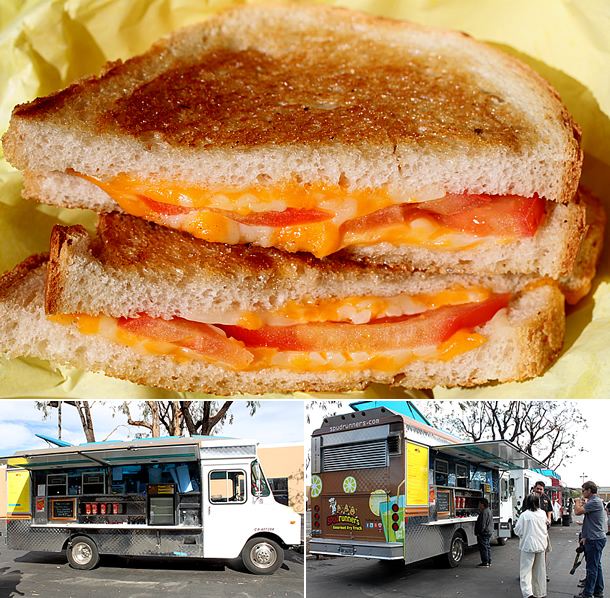 Say farewell to regular ol' potatoes and hello to Spudrunners — OC's Gourmet Fry Truck whose menu is inspired by potatoes! Spudrunners food truck brings great American comfort food to the streets of Orange County California taking humdrum potatoes to a whole new level.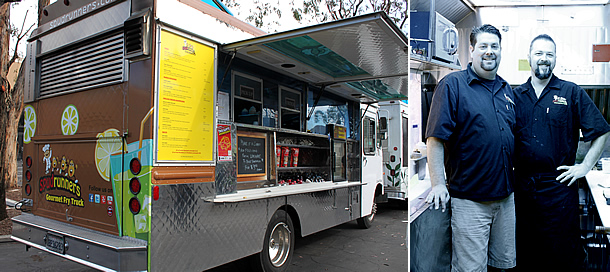 The OC food truck is owned and operated by Bob Brown — chef/owner Bob has over 15 years of restaurant experience working in small eclectic restaurants to large nationwide chains. We caught up with Spudrunners at the "Flavorful Fridays" lunch stop in Irvine (1962 Barranca Pkwy). We also had a chance to speak with chef Bob about Spudrunners and the yummy dishes they offer.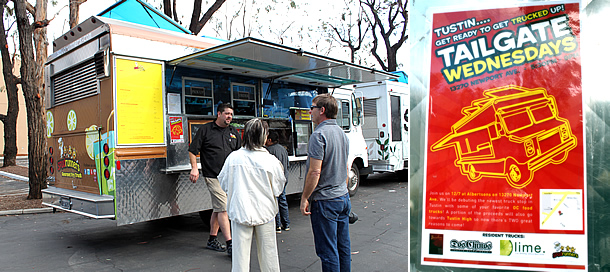 The Spudrunners food truck menu is made up of delectable items made from the freshest ingredients such as unique handmade sauce, homemade soups, loaded baked potatoes, loaded fries and a variety of America's favorite sandwich, the grilled cheese. All of Spudrunners grilled cheese sandwich creations will feature fresh baked breads and a variety of quality cheeses and fillings.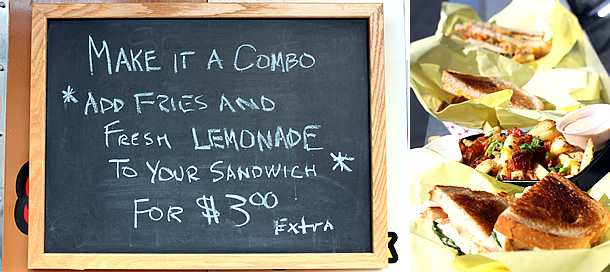 We had a grilled cheese with tomatoes ($4.50), a chipotle chicken sandwich ($6.50), a pesto chicken sandwich ($6.50) and the Irish fries ($5.75).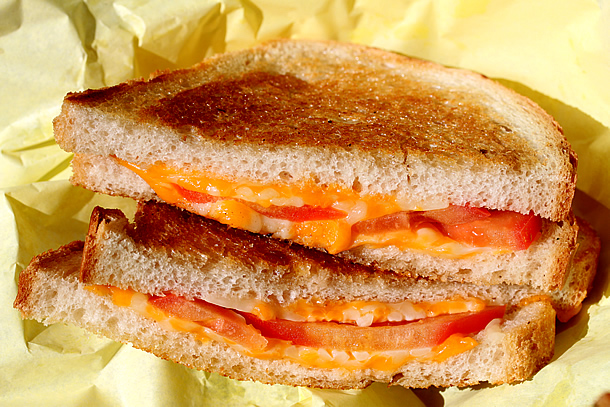 The grilled cheese sandwich with tomatoes was outstanding. It came with a choice of sourdough or wheat bread and choice of Tillamook cheddar cheese or American cheese. We selected sourdough and American cheese and added tomatoes.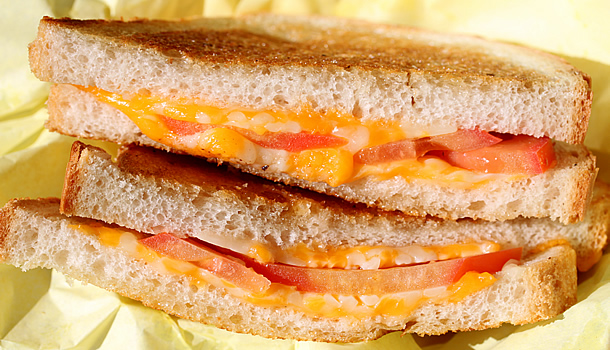 The sandwich came oozing with American cheese and the sourdough bread was super-light and had the perfect crunch on the outside like no other grilled cheese we've had.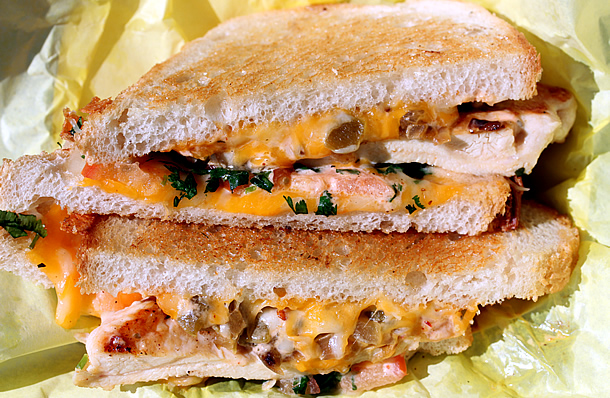 The chipotle chicken sandwich was excellent. It came with grilled lime cilantro chicken, cheddar cheese, red onion, tomato, fire roasted green chili and chipotle ranch on grilled sourdough bread.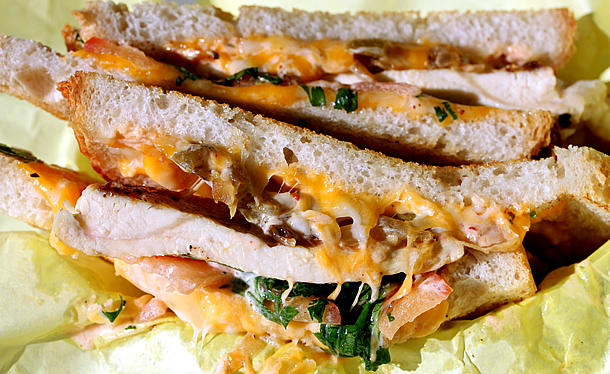 The chipotle chicken sandwich was packed with scrumptious flavors that blended perfectly together.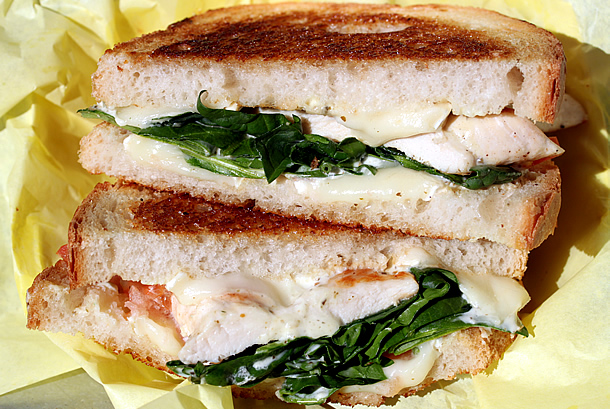 The Pesto Chicken sandwich was also delicious. It came with grilled chicken breast, Brie cheese, tomato, pesto basil aioli and spinach on grilled sourdough.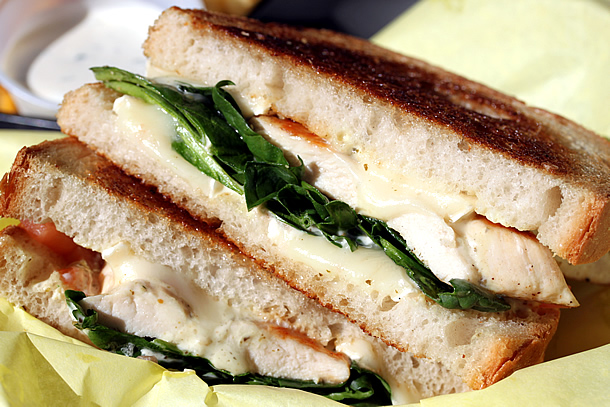 If you're pesto fans like us this sandwich will be a hit. The pesto basil aioli and spinach mixed with melted Brie cheese had our mouths watering at every bite!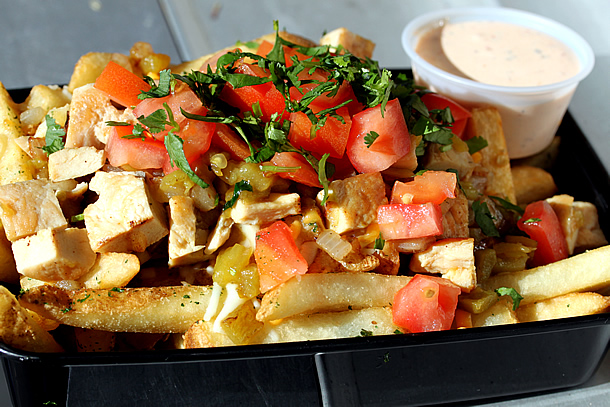 The Irish Fries were also very good. The fries came with Applewood bacon, cheddar cheese, green onions and a dipping sauce. We tried lime cilantro and the chipotle ranch.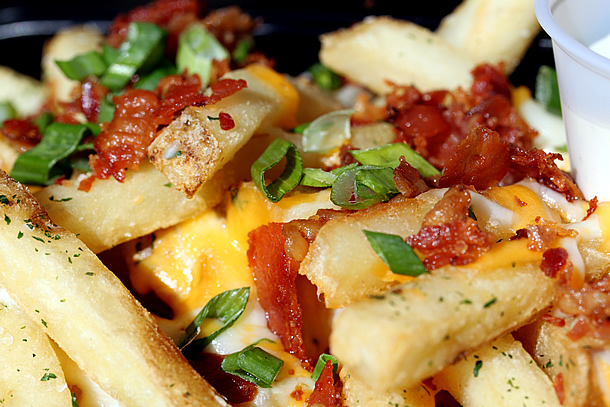 The fries were served hot, crisp on the outside and came loaded with toppings. The house made lime cilantro and chipotle ranch sauce to dip the fries in were both amazing!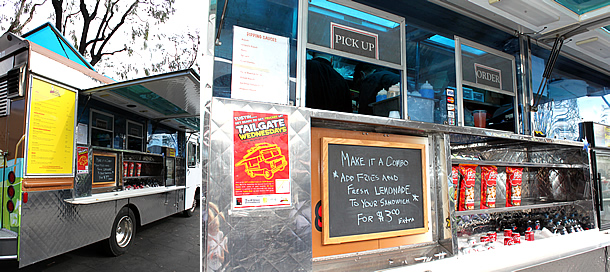 For delicious American comfort food on the streets of Orange County, Spudrunners is a must try! We recommend a grilled cheese sandwich with a side (such as the loaded fries or a homemade soup) and the freshly squeezed lemonade. Be sure to bring your appetite because Spudrunners doesn't skimp on the portions!