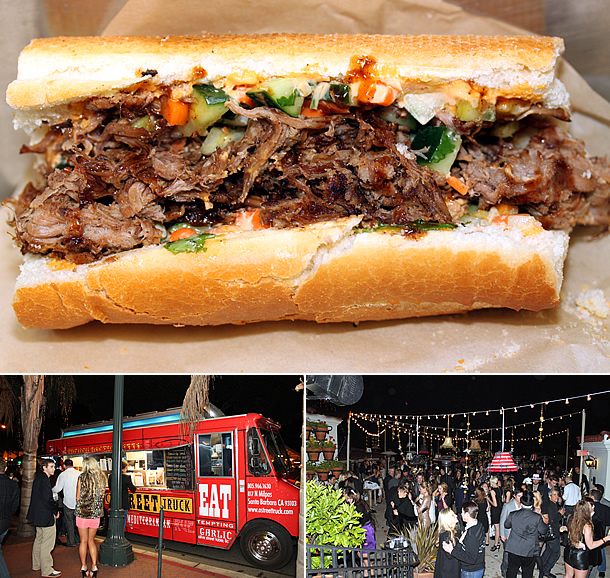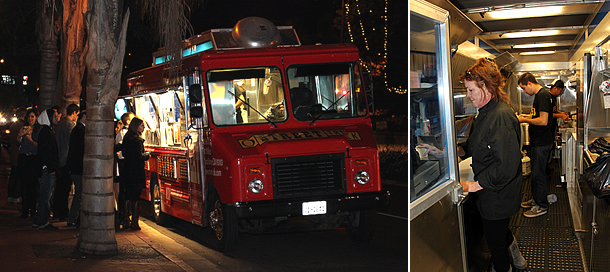 Due to the small-sized town and city ordinances in Santa Barbara it makes sense there's only a handful of food trucks in Santa Barbara to date. One of the most popular food trucks in Santa Barbara is O Street Food Truck. And for good reason!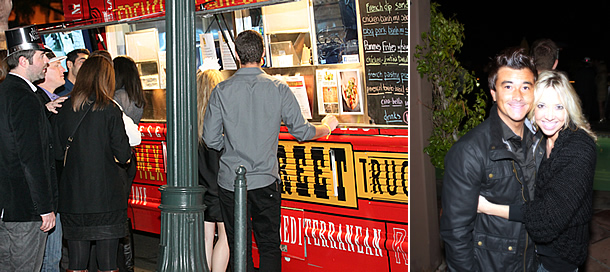 During our visit to Santa Barbara for a weekend we attended one of the most popular New Year's Eve party's at the Canary Hotel in Santa Barbara (the event was awesome we might add) to ring in the New Year 2012 — And Liz from O Street Truck was there to provide amazing eats to satisfy every ones late night snack food cravings outside the Canary Hotel event 11pm – 2am.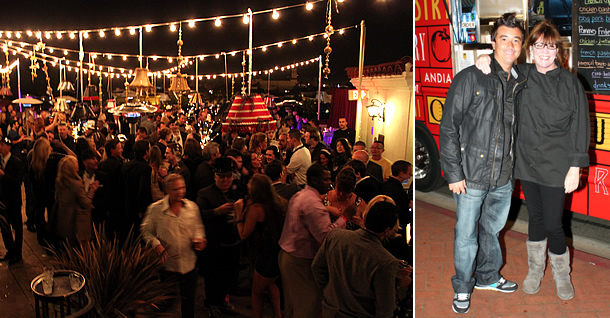 We had the pleasure of meeting with Liz and spending time talking with her. She personable, funny, has a radiant personally and is super-friendly which added to the experience and put the O Street food truck on another level.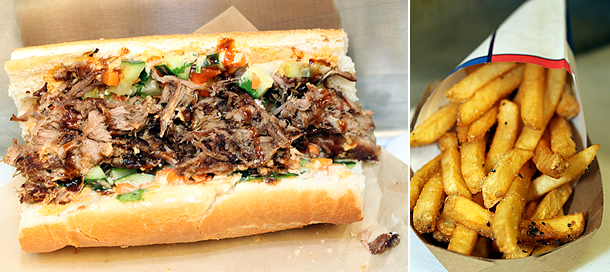 O Street Truck is all about bringing gourmet Mediterranean, French-Mex & French Vietnamese fare to the streets of Santa Barbara and is committed to the freshest, locally sourced, artisan ingredients. We ordered a BBQ Pork Banh Mi Sandwich ($7) and an order of Pommes Frites ($4).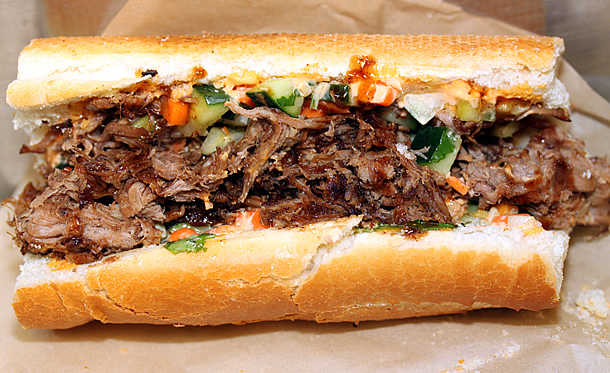 The BBQ Pork Banh Mi Sandwich was excellent. It came with BBQ pork, cilantro, cucumbers, carrots, O Streets top secret cha-cha sauce and served on crusty French bread.


The mouthwatering BBQ pork was juicy, flavorsome and blended well with veggies. The creamy cha-cha sauce was super tasty and added a delectable light kick to the Vietnamese sandwich (Banh Mi).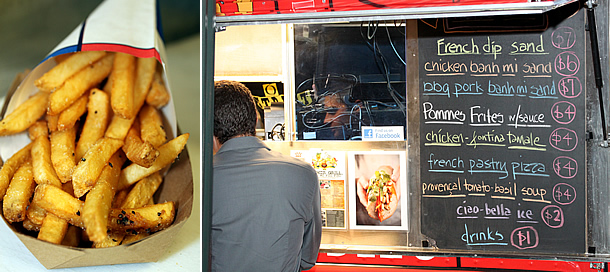 The Pommes Frites were amazing and some of the best we've had. The fries were salted and lightly peppered and came served in a cone shaped paper – hot, fresh and with the perfect light crisp on the outside.


For a delicious Santa Barbara street fare or a lunch alternative at your office, dinner and after hours, catering at your next party/event check out Liz and O Street Food Truck! You won't be disappointed!