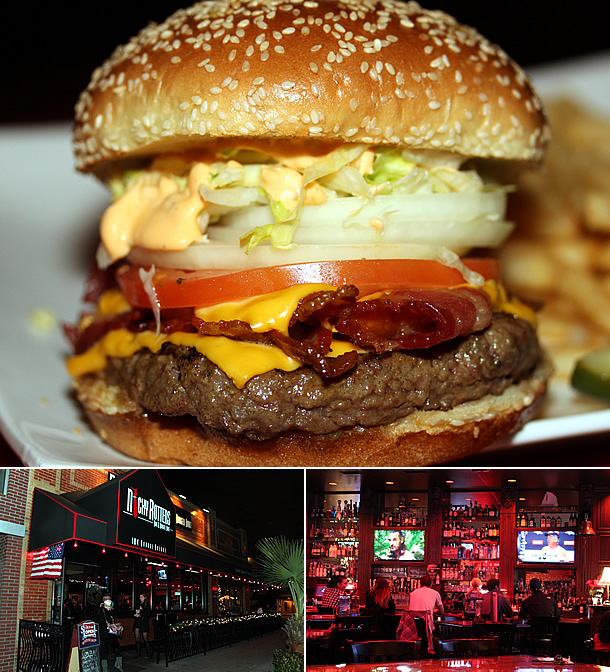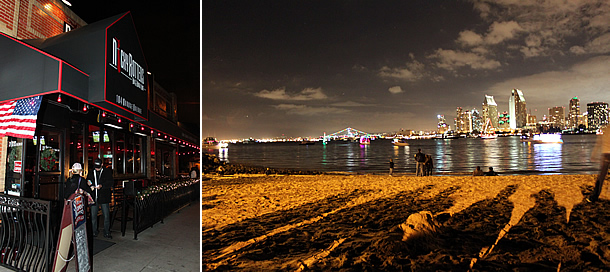 Several months ago we ate at Nicky Rottens Bar and Burger Joint in the Gaslamp District in San Diego – And we loved our experience. We learned Nicky Rottens opened up a new location in the beautiful beach town of Coronado so we dropped by after Coronado's Parade of Lights Boat Parade. And our experience did not disappoint!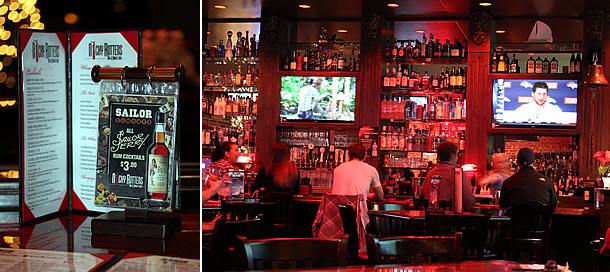 Nicky Rottens in Coronado was popular and had a chill yet fun sports bar atmosphere. The inside had cool lighting that was dim with a reddish tint to it. There was great energy but the music and overall environment wasn't as loud as the Nicky Rottens in the Gaslamp (when we visited).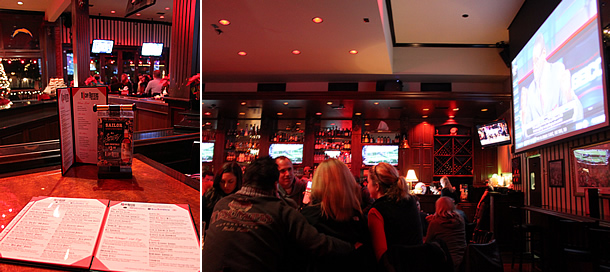 Inside Nicky Rottens in Coronado had a large bar area with plenty of bar seating, some pub tables with booths, brick walls, wood floors, windmill fans, liquor décor and San Diego Charges paraphernalia can be seen spread throughout. There were several flat screen televisions at a large bar area for watching sports.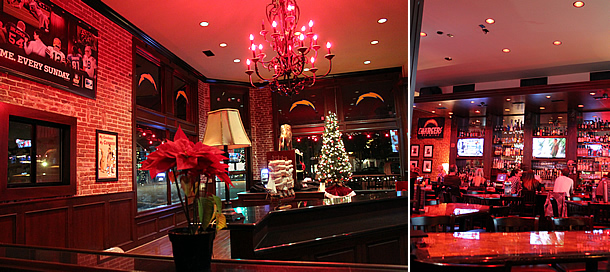 Upon walking in we were greeted by a host before being seated and ID's were checked before entering. The service was super friendly and several of the workers at Nicky Rottens were wearing San Diego Chargers gear.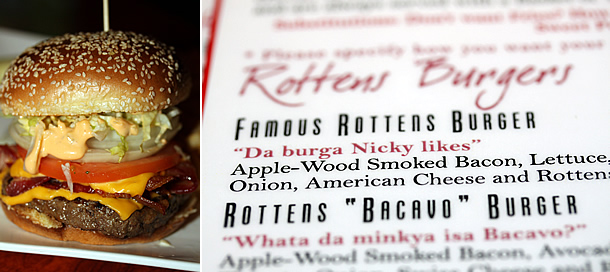 We shared the Famous Nicky Rottens Burger ("Da burga Nicky likes") which came with a basket of fries ($9.95). When our server asked us if we wanted the burger cut in half we asked to have it whole (thus avoiding a "split plate" charge $1.00 which we were charged at Nicky Rottens in the Gaslamp).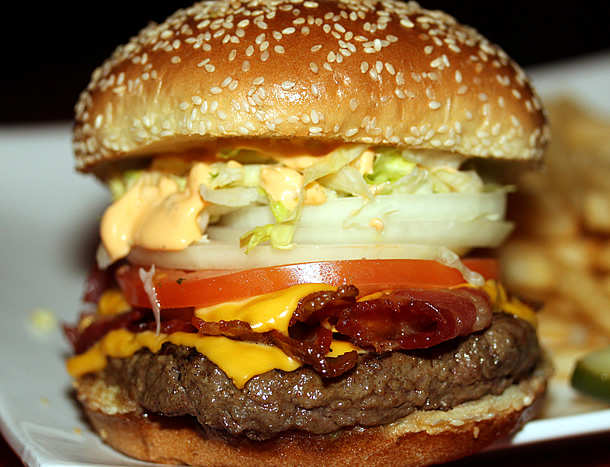 The Famous Nicky Rottens Burger came with apple-wood smoked bacon, lettuce, tomato, onion, cheddar, cheese and rotten sauce.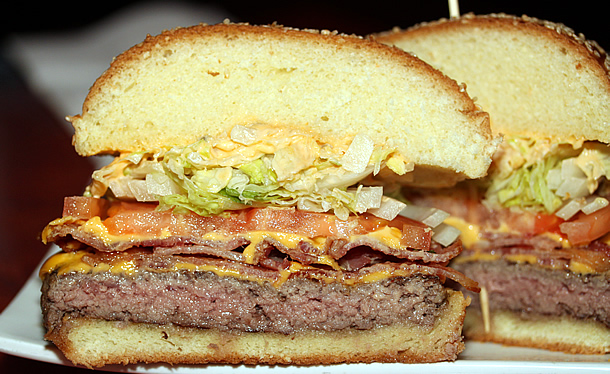 The burger was high-quality, super tasty and cooked to perfection. The apple-wood smoked bacon was a great addition to the burger and only added to the deliciousness.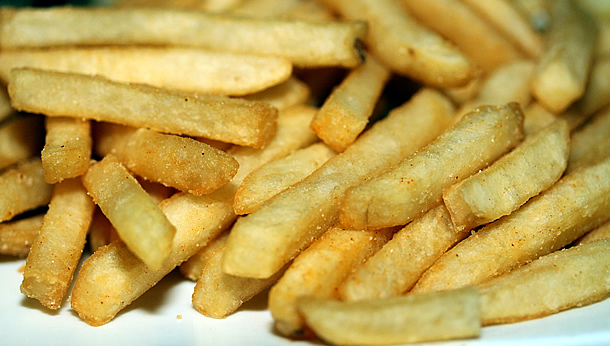 The burger came with a basket of fries which was a great addition to the delicious burger. The fries were fresh and crispy on the outside and enough for the two of us to share.


Overall, we had a great experience at Nicky Rottens in Coronado. We loved the ambiance, dim lighting and inside décor and the Famous Nicky Rottens Burger was excellent. If you're in Coronado be sure to visit Nicky Rottens to watch a sports game and to try a burger!