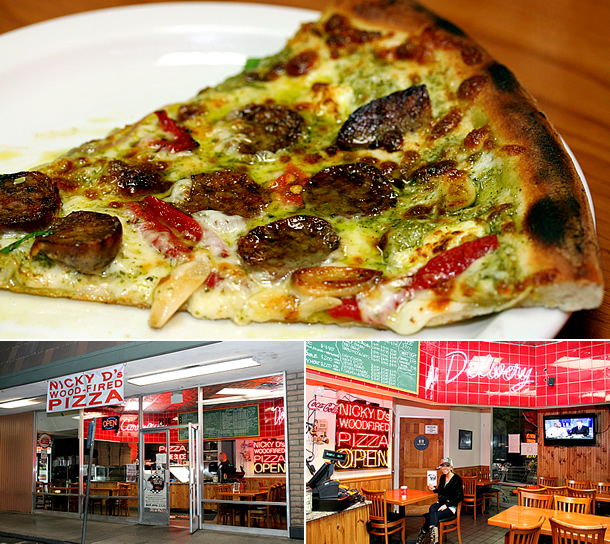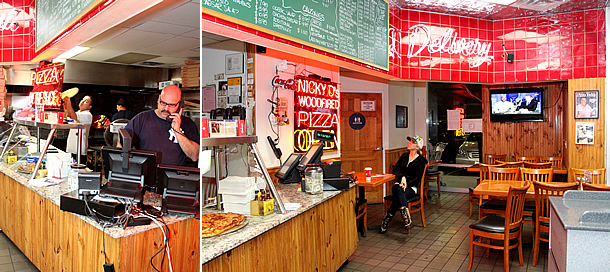 Nicky D's Wood-Fired Pizza has two locations – one in Silver Lake in Los Angeles and one in Santa Barbara. We visited the Santa Barbara pizzeria located on De La Vina Street. It's located in a small strip mall a couple miles inland from the beach and downtown. Upon visiting we had the pleasure of meeting Bobby DeMarinis (Nicky D's brother) who manages the Santa Barbara pizzeria location. Bobby was super-friendly, sociable and very helpful in making recommendations.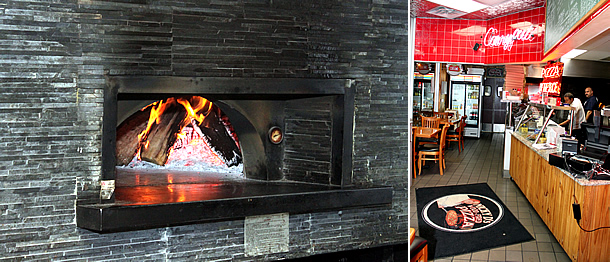 Nicky D's Wood-Fired Pizza in Santa Barbara claims to have the "most delicious pizza in Santa Barbara." And after tasting their delicious pizza we have to agree they have one of the best in town! The 100% wood fired oven creates a wonderful fragrance and the wood-fired taste infused into each bite of pizza was nothing short of amazing. The pizza is cooked quickly in the high-heat oven and the finished product is a uniquely delectable pie.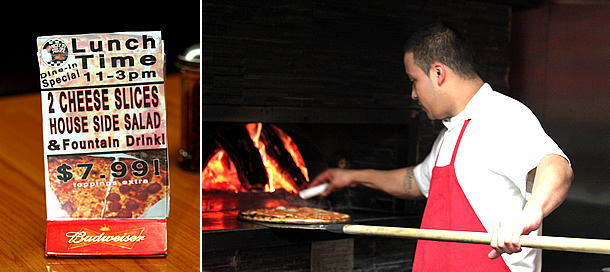 The inside of the pizzeria was small but cozy with just a couple seating areas. Nicky D's was quite popular for pick-up and local delivery. The service was fast and the staff was super-friendly. We watched the New York–style pizzas with crispy wood-fired crust being cooked to perfection in the wood-fired oven.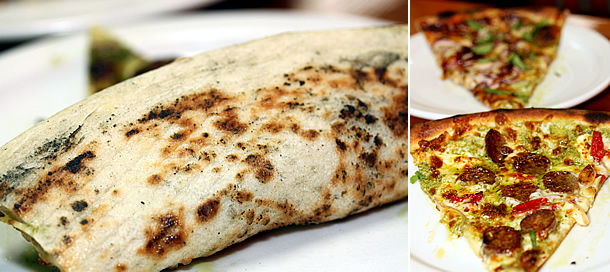 We tried two slices of a pizza – BBQ chicken and Pesto Bravo. Both slices of pizza were excellent some of the best tasting pizza in Santa Barbara we've had.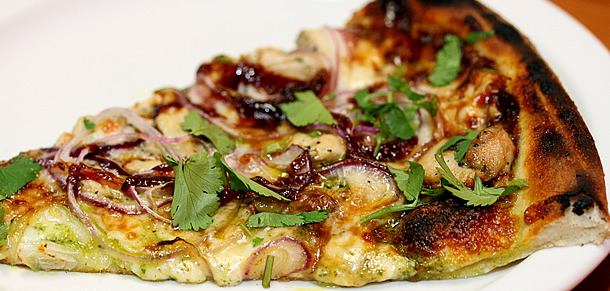 The BBQ chicken pizza was delicious. It came with Nicky D's own BBQ sauce with red onion and topped with cilantro.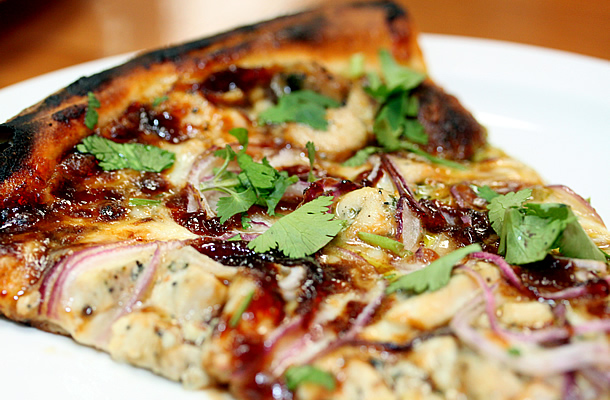 The wood-fired crust was tasty and crisp and add to the deliciousness of the pizza covered with mouthwatering chunks of moist chicken breast that sank into a generous amount of mozzarella cheese.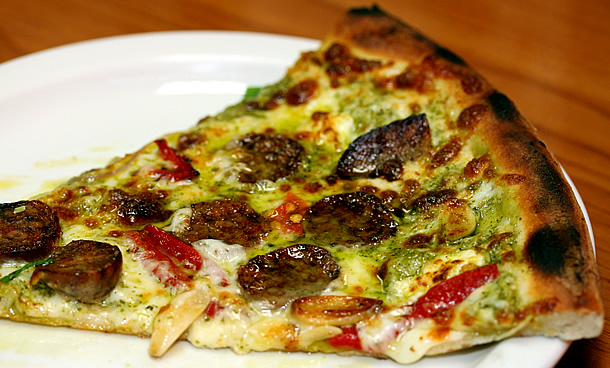 The Bravo Pesto pizza was incredibly delicious. The classic pesto pie came with sausage, roasted red pepper, goat cheese and roasted garlic.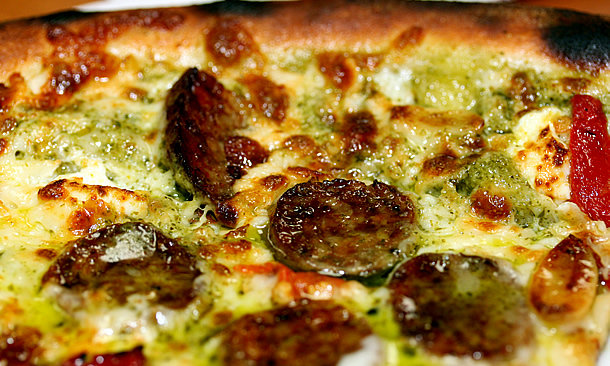 The sausage was excellent, the crust tasty and all the flavors on the Bravo Pesto pizza blended perfectly together.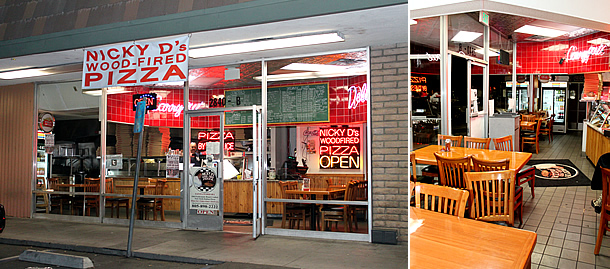 For delectable New York style wood-fired pizza in Santa Barbara Nicky D's is the place to go. You'll be sure to satisfy your pizza fix with the unique thin and crispy wood-fired crust with charred dough bubbles covered with salty cheese!