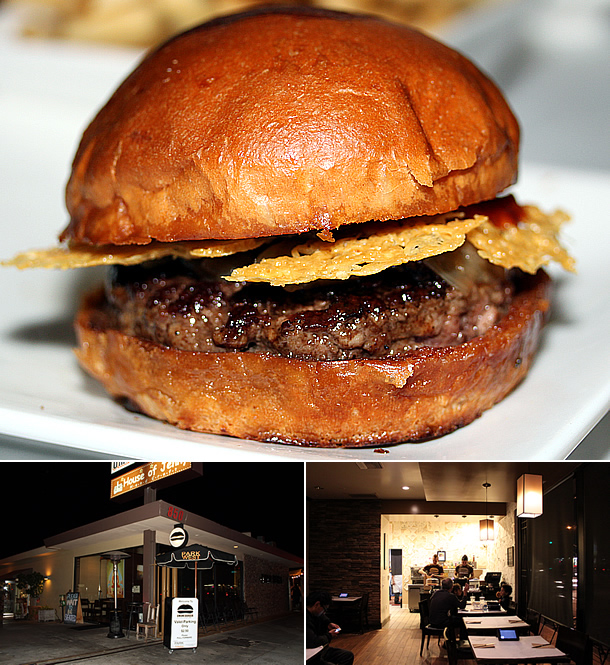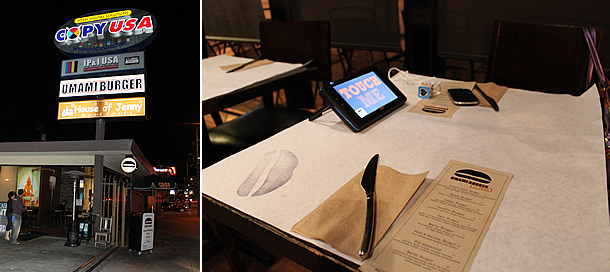 We've been hearing great things about Umami Burger in Los Angeles for some time so we decided to drop by to see if Umami Burger could live up to all the hype. With so much build up we had very high expectations – And Umami Burger in La Brea did not disappoint!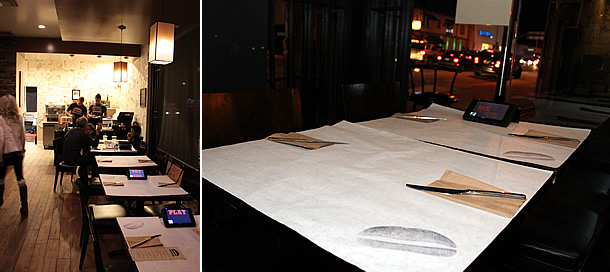 Umami Burger currently has seven restaurant locations – Six in Los Angeles and one in San Francisco. Umami Burger is a new burger concept created by Los Angeles based restaurant pioneer Adam Fleischman (a self-taught chef as well as a successful food and wine entrepreneur). Umami is a Japanese word describing the pleasant and savory taste imparted by a type of amino acid called glutamate and ribonucleotides that occur naturally in foods. Umami has a delicate taste but blends well with other flavors to expand your eating experience.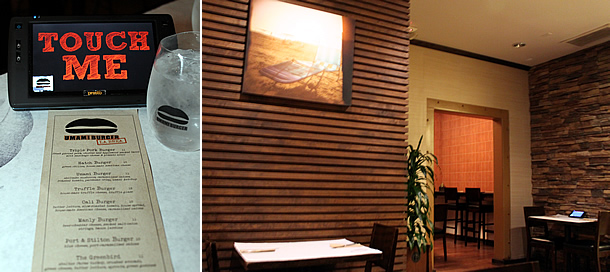 Umami's menu is built entirely around the umami taste which has resulted in a sophisticated and tightly amended selection of burgers and sides that distinguishes itself from other burger joints. Also, Umami Burger grinds their own meat, processes their own cheese, and pickles their own veggies. There were about ten burgers to choose from and a cool table tablet for viewing the menu and for making payment. Orders however are placed with a server. There were a few sides, a couple salads and a few ice cream desserts (Cake Monkey, ice cream sandwiches, root beer float or shake) and a pretty good size wine, beer and draft beer selection.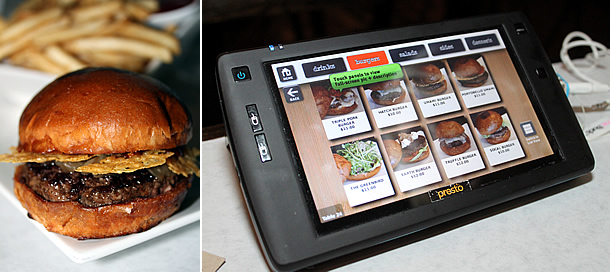 We visited the Umami Burger (La Brea) in Los Angeles located on S. La Brea Ave (between W 8th St. and W 9th St.). We ordered an Umami Burger ($11) and side of fries ($3.5).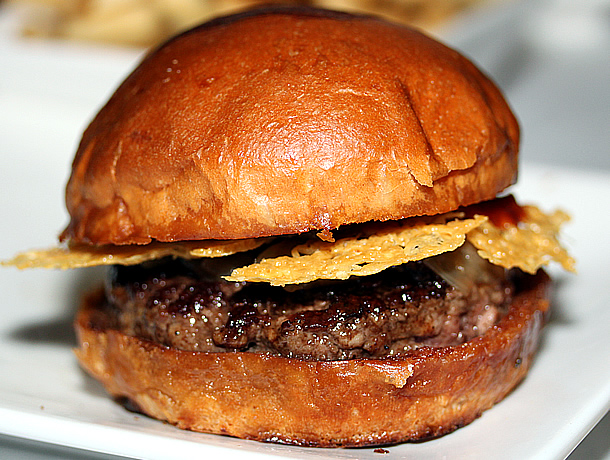 The Umami Burger was one of the best burgers in Los Angeles we've had. It was mouthwatering and delectable. The Umami Burger came with Shiitake mushroom, caramelized onions, roasted tomato, parmesan crisp and house-made Umami ketchup.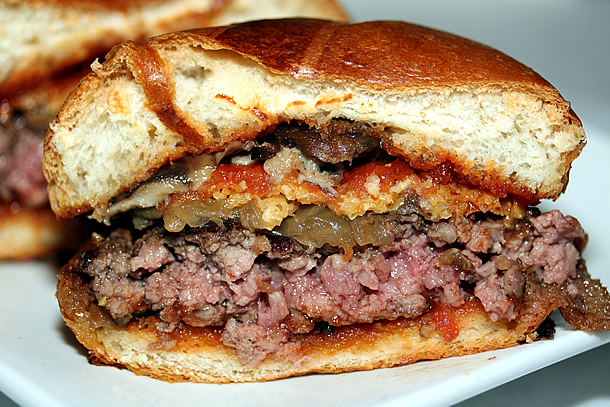 The in-house ground burger was juicy, delicious and cooked to perfection (medium rare and pink throughout). The blend of flavors was spot on. And each bite was bursting with deliciousness.

The fries were also very good and a great addition to the burger. The fries were fresh, thin, crisp on the outside and lightly salted. The Umami ketchup served on the side to dip the fries in was amazing.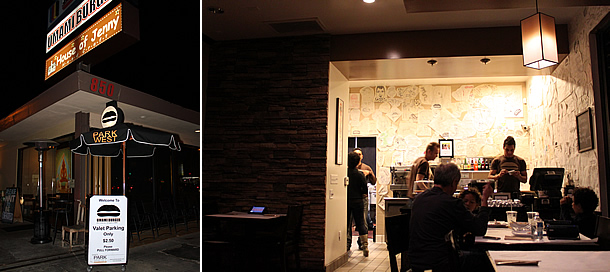 Umami Burger offers a fun, hip and fine-dining upscale burger joint experience. The Umami Burger was one of the best we've had in Los Angeles. If you're in Los Angeles and want to get your burger fix on, Umami Burger is a must try!