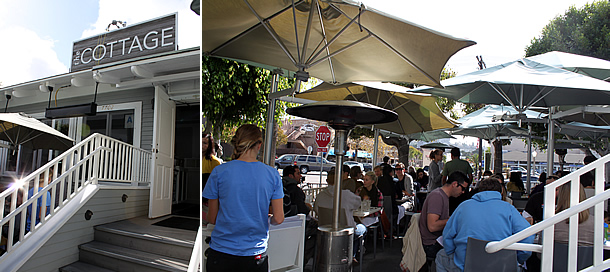 The Cottage in downtown La Jolla is located at the corner of Fay Ave and Kline St. The cottage-like setting was beautiful and one of the most refreshing and relaxing places in San Diego for dining outdoors we've been to. The service was excellent and the food was delicious. It's no surprise why The Cottage packs in crowds of people.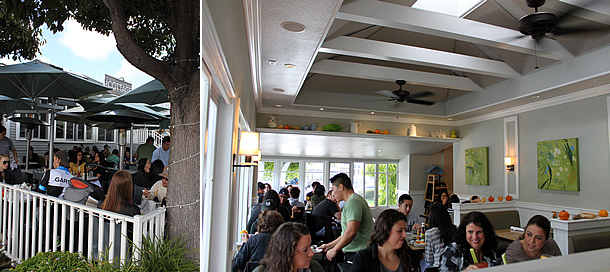 The outside garden patio was blissful – it was light, open and airy and made us feel like we were on vacation. The large brick area (which accommodates about 75 people) was surrounded by a white picket fence, a trellis and colorful flowers. The patio had heat lamps and umbrellas to provide the perfect amount of shade and covering yet allowing you to enjoy the fresh ocean air and sunshine. The inside was also refreshing and seated about 50 people.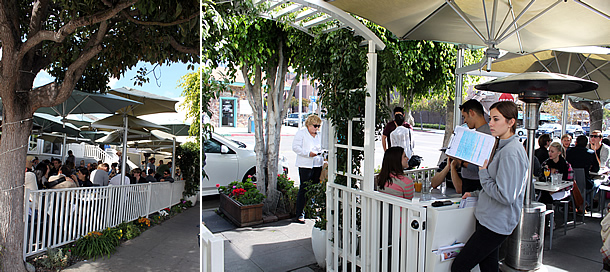 The Cottage had a breakfast, lunch and dinner menu along with a weekend brunch menu. The Cottage is open seven days a week Monday through Sunday 7:30am-3:00pm. During the months of September through May, you can even reserve the entire Cottage for a private party, rehearsal dinner, reception, or a special event.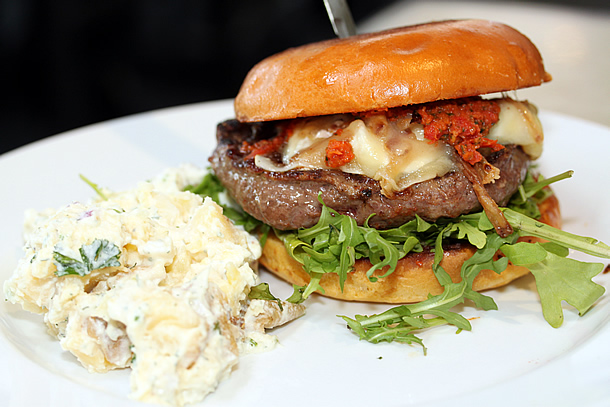 We ordered an L.A. Burger ($13) and Stuffed French Toast ($12). While not cheap, enjoying the cottage setting and beautiful outdoors in downtown La Jolla along with the delectable food made it worth it.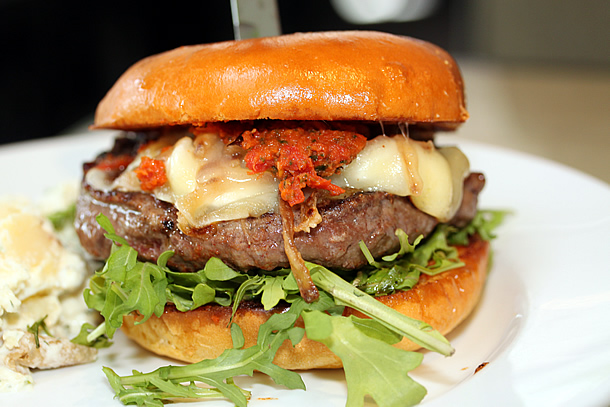 The L.A. Burger was delicious. It came with 1/2 lb. Angus beef, roasted tomato relish, arugula, melted gruyere and goat cheese, crispy shallots, parmesan toasted bun.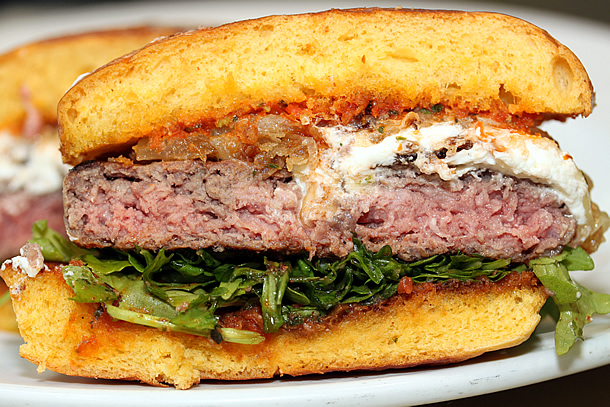 The burger was juicy, flavorful and cooked to perfection (pink throughout). The roasted tomato relish was a little overpowering (a strong marinara flavor) which somewhat took away from some of the delectable flavors this burger offered. Three of us tried the burger and came to the same conclusion. We recommend ordering the tomato relish on the side so you can taste all the flavors – but either way it's very good.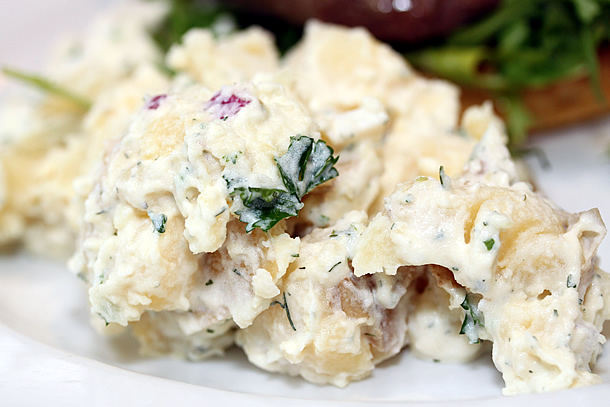 The burger also came with a side of potato salad (rather than the typical side of French fries) as The Cottage does not serve French fries. The potato salad was tasty, fresh and a good addition to the burger.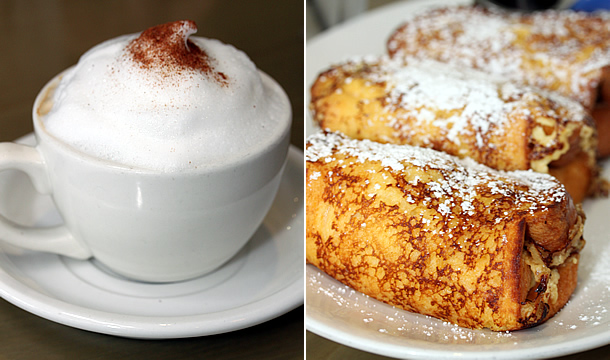 The Stuffed French Toast was delicious. It came with country style French toast with strawberry compote and Mascarpone cheese. It was light yet filling and each bite was bursting with delicious strawberry compote with creamy Mascarpone cheese.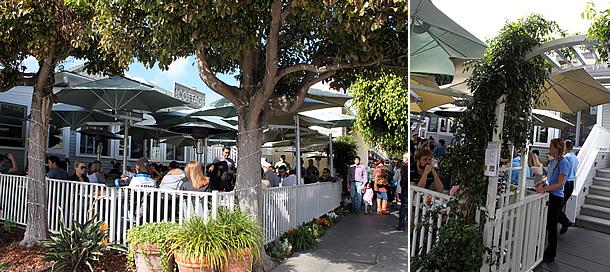 The Cottage in downtown La Jolla is a must try. With an expansive menu full of delicious breakfast, lunch and dinner options you'll be sure to find something to enjoy while basking in one of the most refreshing outside dining atmospheres downtown La Jolla has to offer.