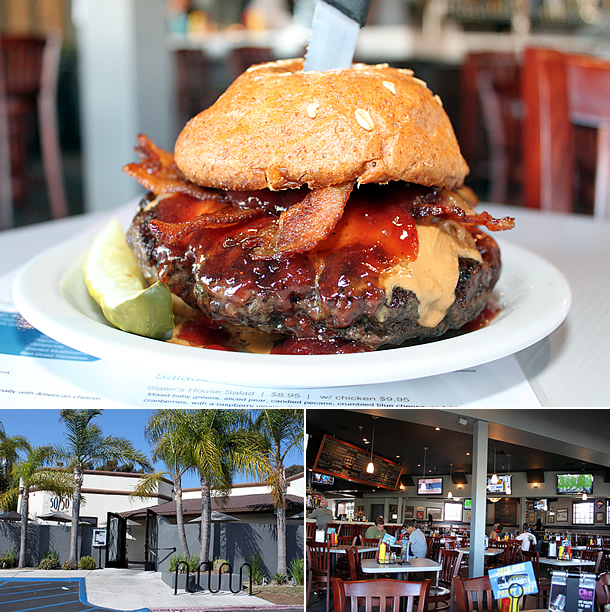 Slater's 50/50 in Huntington Beach is a contemporary sports-bar themed restaurant (with an upscale feel) known for their interactive gourmet Burgers by Design concept – At Slater's 50/50 YOU can design your own burger. Slater's in HB opened in July 2011 just two years after their Slater's 50/50 Anaheim Hills store initially launched. Recently, Slater's 50/50 in San Diego opened as their third location on November 1st, 2011.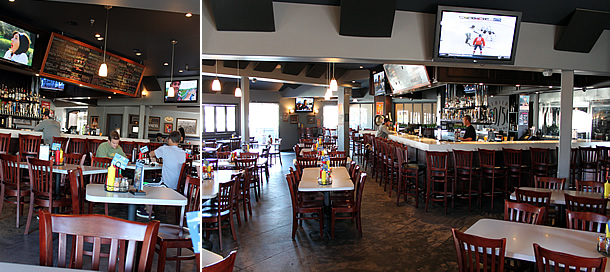 Slater's 50/50 has won Best Burger in Orange County in 2010 by OC Weekly and has a large and dedicated following. After our incredible experience at Slater's 50/50 we were looking forward to visiting their Huntington Beach location. And our experience once again did not disappoint!


Slater's 50/50 in HB had a fun, energetic yet chill environment with a modern sports bar feel to it. There were flat screen TV's throughout with every sports channel you could think of (perfect for the sports-enthusiast) so you could watch sports in the dining area or at the bar. Also, Slater's 50/50 offers a wine list and an extensive draft/bottled beer list with over 50 beers.


At the center of the restaurant was a large bar area with plenty of seating around it. There was also a large and comfy patio area in front and a small area in the back for dining outdoors.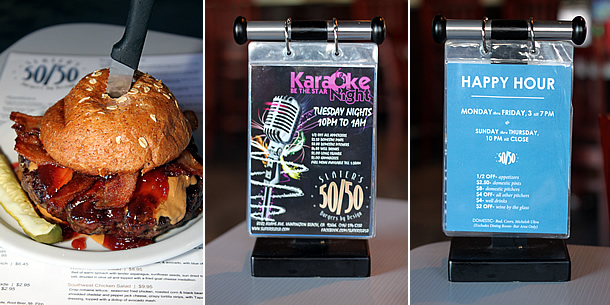 We ordered Slater's favorite and award winning Peanut Butter and Jellousy Burger ($10.45). It's not only one of Slater's most popular burgers but it was delicious and its uniqueness is attention grabbing (WARNING: Ordering this can make those around you very jealous:).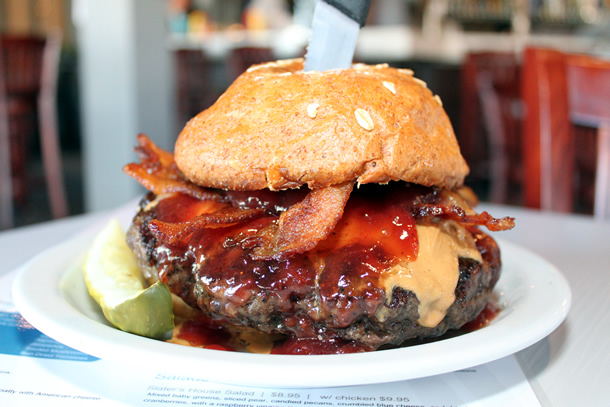 The Peanut Butter and Jellousy Burger was huge and absolutely scrumptious. It came with Sterling silver ground beef and topped with thick cut bacon, creamy peanut butter and strawberry jelly and served on a fresh honey wheat bun.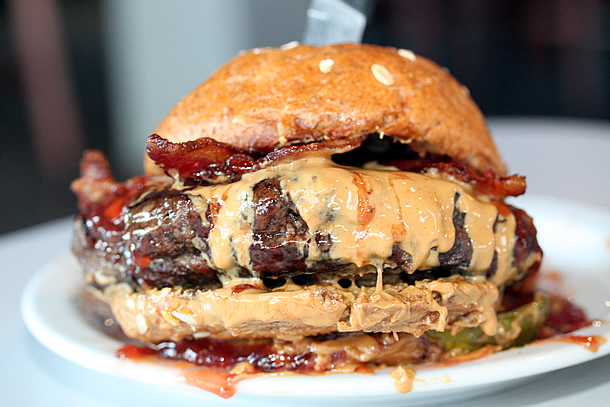 From start to finish The Peanut Butter and Jellousy Burger had our mouths watering. The creamy peanut butter and sweet strawberry jelly on this burger, to our surprise, tasted amazing. The combination of peanut butter and jelly provided a nice contrast and enhanced the flavors of the savory bacon and delectable burger.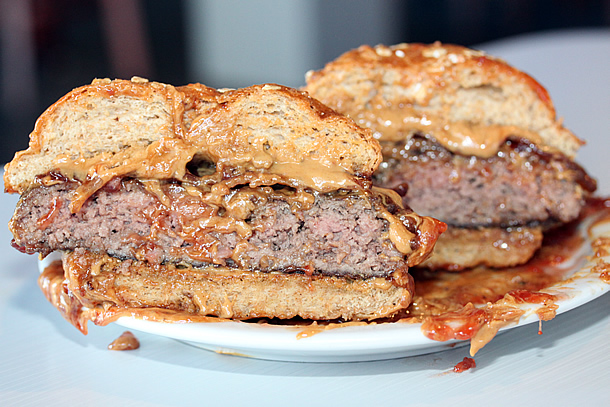 The Sterling silver burger was thick, flavorful, juicy, and cooked to perfection (a slight pink throughout). We also loved the lightly toasted honey wheat bun with a soft texture on the inside.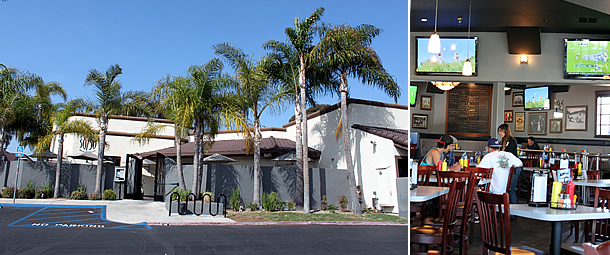 Once again we thoroughly enjoyed our experience at Slater's 50/50. Slater's 50/50 in Huntington Beach had a fun sports-bar ambiance, great service and a menu filled with lip-smacking burgers. If you're in the Orange County area, Slater's 50/50 is a must try. Go crazy and order Slater's award winning Peanut Butter and Jellousy Burger – You'll be glad you did!