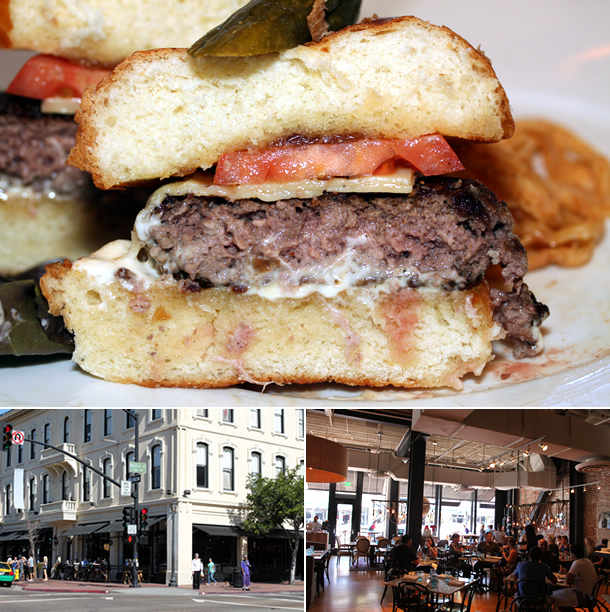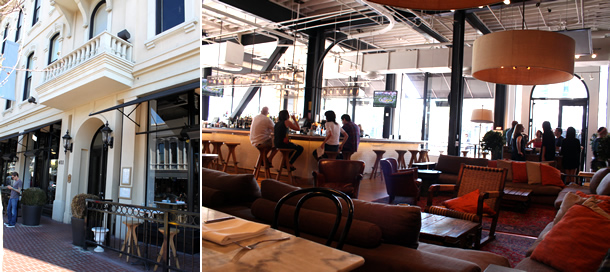 Bravo's "Top Chef" reality TV star Brian Malarkey opened his restaurant, Searsucker, in August 2010. Searsucker is located in the heart of the Gaslamp Quarter in downtown San Diego on Fifth Avenue. It is a popular San Diego restaurant among locals and non-locals alike. And for good reason!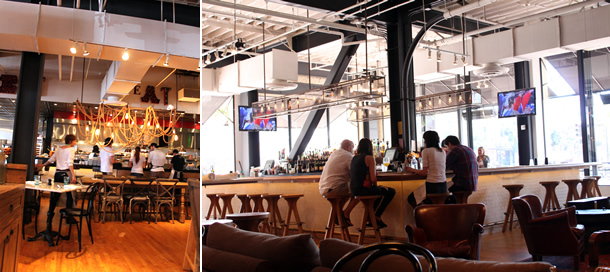 Searsucker offers a New American Classic cuisine, highlighting dishes paired with local craft beers, handcrafted cocktails and a selection of wines from around the world. Celebrity executive chef Malarkey worked with restaurant and nightclub developer James Brennan and interior designer Thomas Schoos to build the restaurant that sports a kicked-back, comfortable and warm design with a classic feel.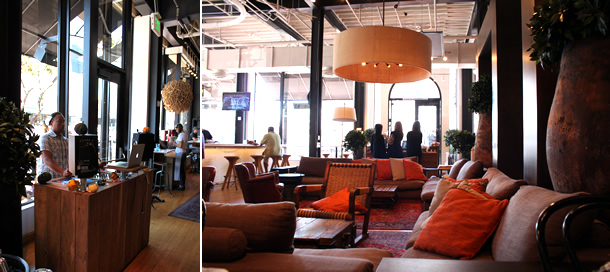 Inside was a large bar area, distressed furniture and exposed ceiling beams creating an open yet classy warehouse feeling. Also, when we visited there was a live DJ playing music for fun entertainment.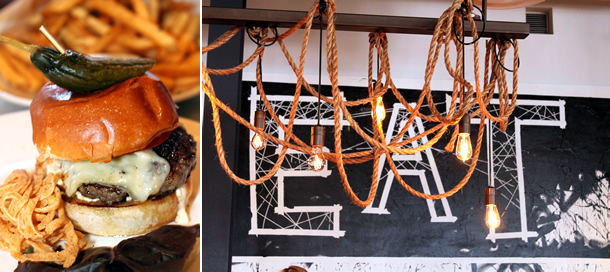 The lunch menu consisted of greens and bowls, sandwiches (hot crust, cold crust and stuff for kids), drinks (water, sodas, wines, beers, coffee and teas) and three sweet options for dessert. The dinner menu had about three dozen starters, over two dozen main courses (ocean, ranch, farm, and…), a variety of drinks, and a couple all milk and sugar desserts. We visited Searsucker on a Sunday and ordered off the Sunday lunch menu. We ordered a two-hand burger ($10) and a side of French fries ($7).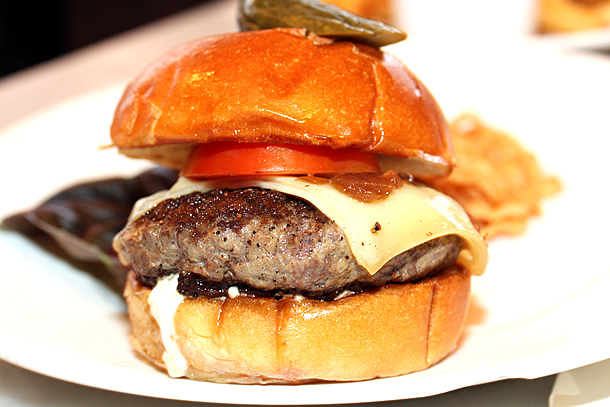 The two-hand burger was delicious and one of the best we've hand in San Diego for around $10. The two-hand burger came with a Swiss gruyere cheese, onion jam, baconaise and served on a delicious lightly cooked bun.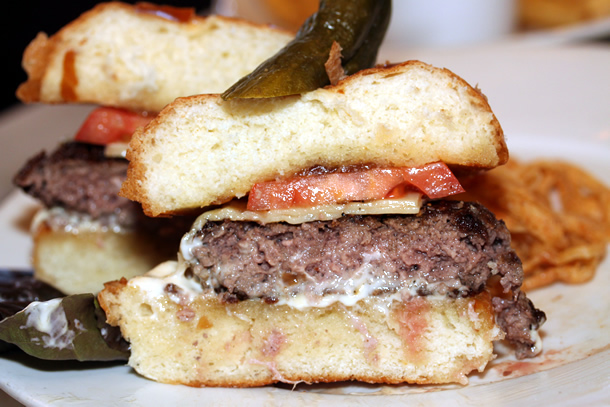 The burger was made from fresh filet grind. It was juicy, cooked to perfection and had excellent flavor.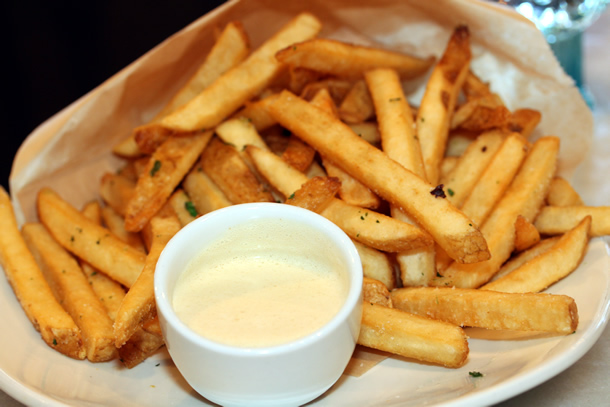 The French fries came with a side of "foillanddaise" for dipping. The fries were some of the best we've had. The fries were seasoned and served hot with a nice light crisp on the outside.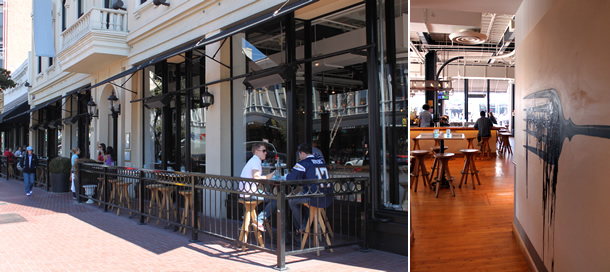 If you're looking for a fun and popular restaurant in San Diego that offers a comfortable setting and gourmet cuisine (where any group can have a wonderful time in the city), Searsucker would be an excellent place to dine!