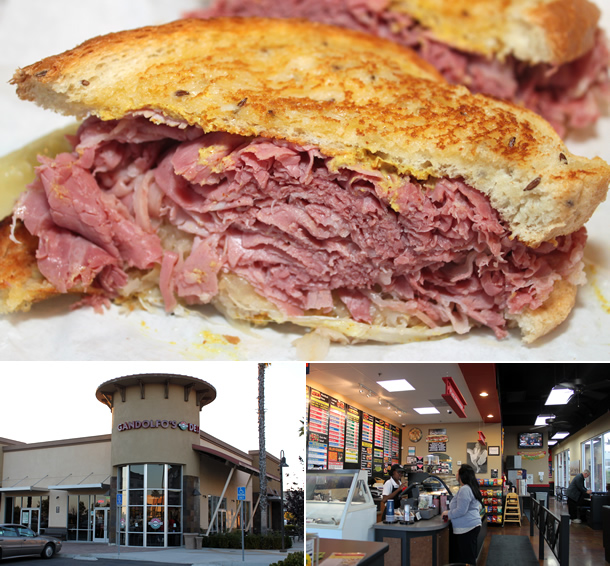 We had been hearing about Gandolfo's Deli for a while. And after returning from New York and trying some of the most popular delis out there (i.e. Katz Delicatessen and Carnegie Deli) we had to give Gandolfo's a try. And we were quite pleased with our experienced!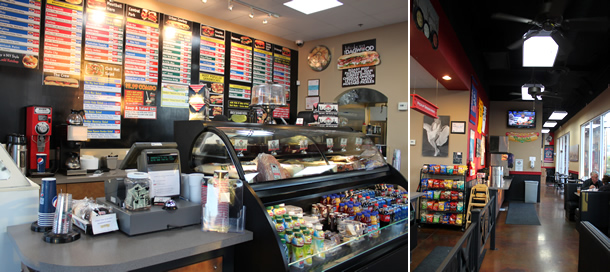 Gandolfo's Deli is a fast-casual sandwich/deli shop unassumingly located in what looks like a newer strip mall development on Ocean Ranch Blvd in Oceanside California. The inside had a clean, modern design with an ambiance that reminded us of a New York Delicatessen. There was New York sports team pennants and jersey's hanging on the walls and the Statue Liberty to greet you when you walked in.

Gandolfo's Deli in Oceanside also has a slick gourmet food truck which you can reserve to cater your next party or event.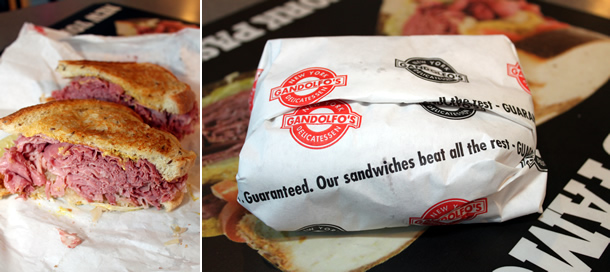 Gandolfo's Deli had a sizeable menu. There were a variety of homemade deli salads, premium meats, freshly baked breads and tons of sandwich options – both hot and cold.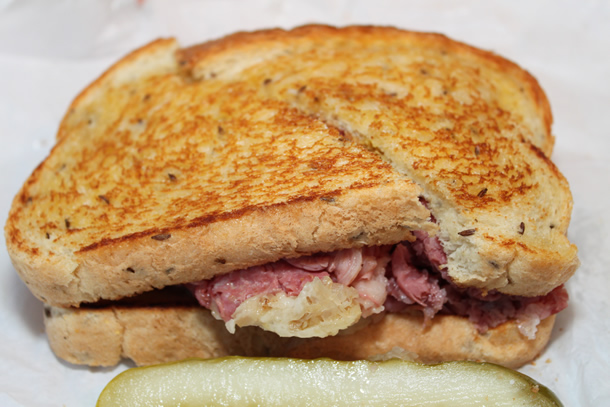 We ordered a Rockefeller Rueben sandwich ($9.29) with corned beef which we were told was the most popular sandwich. And it's no wonder why. It was one of the best Rueben sandwiches we've had.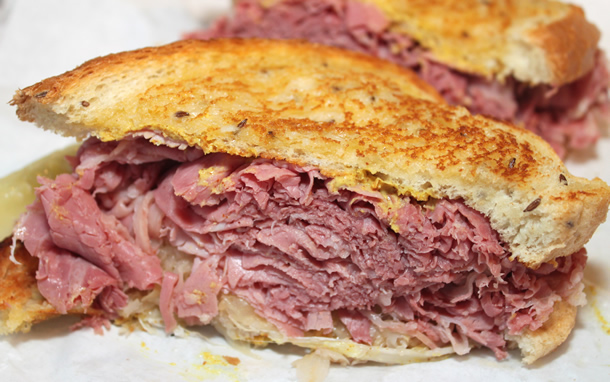 Rockefeller Rueben sandwich came full of corned beef and included Swiss cheese, sauerkraut, spicy mustard, and served on toasted rye bread. The corned beef was juicy, full of flavor and Mmmm…mmmmm good!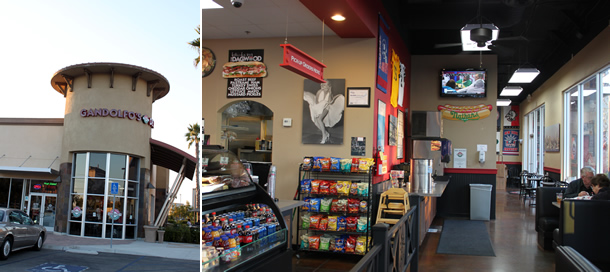 If you're looking for a delicatessen that offers authentic New York deli sandwiches with high-quality ingredients, you'll want to give Gandolfo's Deli a try. You won't be disappointed!