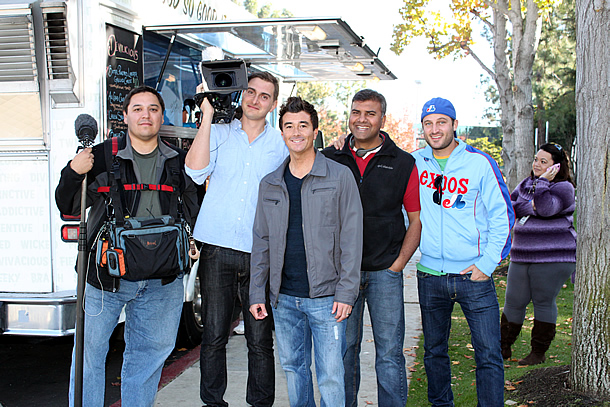 Food Smackdown Joins Eat St. on Location in Sunny San Diego California!
Food Smackdown Critiques 4 Unique and Popular San Diego Food Trucks!
For interviews, for permission to use content… or for additional questions, contact steve@foodsmackdown.com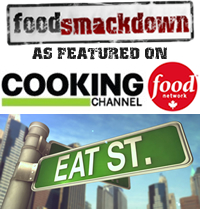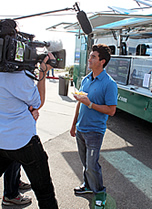 Food truck fanatic and gastronomic critic Steve Carlson is lending his expertise to Food Network Canada's and Cooking Channel US's Eat St. on location in Sunny San Diego.
Eat St. brings foodies the best vendors pulling up to the curb across North America, and from November 19th through November 22nd they are down in San Diego soaking up the sun and enjoying some good eats with the creator of FoodSmackdown.com. Steve Carlson launched the restaurant rating website to give the good folks of Southern California, and travelers from around the globe, the most up-to-date information about the best places to dig in.
He'll be chipping in his two cents on the show, and is here to introduce what food fans can look forward to during lunch time.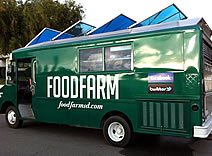 FOOD FARM SD – SAN DIEGO, CA. On Saturday November 19th the show will be checking out Food Farm food truck at 600 Pacific View Drive. Food Farm is known for their fresh California cuisine that manages to be both healthful and flavorful. The big green renovated school bus greets diners daily and is home to an array of local and sustainable ingredients and wholesome meals cooked from scratch. When hunger hits, check out their Grass Fed Sliders. Cooked to juicy perfection, these babies are then topped with blue cheese mousse, caramelized onions, mustard, and arugula and served on toasted sweet Hawaiian buns. http://www.foodsmackdown.com/2011/11/food-farm-food-truck-san-diego-california/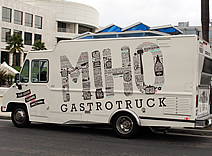 MIHO GASTROTRUCK – SAN DIEGO, CA. Sunday November 20th will have folks flocking to MIHO Gastrotruck at Bird Park in North Park. MIHO has been a San Diego staple since May 2010 and serves up affordable, delectable, and above all fresh, locally grown cuisine. The truck has a number of taste bud tingling offerings like their Chicken Tostado complete with chipotle, refried black beans, Juanatio, and crema fresca. The Butternut Squash Flatbread may seem like a walk on the wild side, but its unique flavors have elevated it to a favorite for vegetarians and carnivores alike. http://www.foodsmackdown.com/2011/11/miho-gastrotruck-san-diego-california/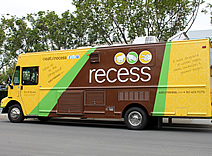 EAT AT RECESS – SAN DIEGO, CA. On Monday November 21st the show will be focusing on Recess food truck at 4840 Eastgate Mall. This food truck brings all the fun and mealtime favorites from childhood back to the dining table. The silly school-themed menu items and nostalgic fare lets adults be kids again while indulging their grown up pallets. Keep a firm grip on your pocket money when sidling up to The Bully. This beast of a burger boasts a 1/3lb Certified Humane grass-fed patty, applewood bacon, grilled onions, and their signature spicy BBQ sauce. Pair it with any of their variations of TOTS for a well-rounded meal. http://www.foodsmackdown.com/2011/11/recess-food-truck-san-diego-california/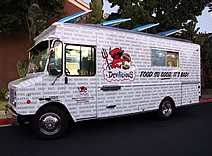 DEVILICIOUS – SAN DIEGO, CA. Down town comfort food will be the main focus on Tuesday November 22ndas they sample Devilicious food truck at 4000 Ruffin Road. A constantly rotating menu introduces hosts of people to creations they never knew they were missing. True to the Devilicious motto, the Butter Poached Lobster Grilled Cheese is so good it's bad. From the drool-worthy scent of onions and butter to the juicy lobster and tomatoes, this is a grilled cheese that consistently sells out. But don't despair. From crab cakes and chili cheddar stuffed jalapenos to spicy tuna nachos and a desert sandwich, Devilicious has plenty of other dishes to offer. http://www.foodsmackdown.com/2011/10/devilicious-san-diego-california/
The Eat St. show would love to have a good lunch crowd. Please come by and show your support.
>> Sat Nov 19: FoodFarm – 600 Pacific View Drive – 12-2pm
>> Sun Nov 20: MIHO – Bird Park in North Park on 28th and Thorn – 12-2pm
>> Mon Nov 21: Recess – 4840 Eastgate Mall – 12-2pm
>> Tue Nov 22: Devilicious – 400 Ruffin Road, San Diego, CA 92123 – 12-2pm
For more information on tracking down these great vendors or finding a delicious place to grab a bite on the go, check out FoodSmackdown.com.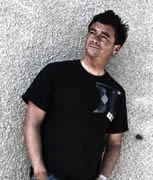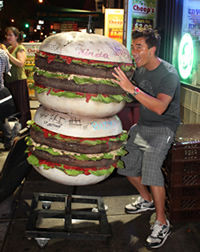 ABOUT FOOD SMACKDOWN: When the battle over where to eat lunch heats up, consult the website that has Southern California buzzing. FoodSmackdown.com is the only place to get honest, good-eats advice about the best places to dine on burgers, pizza, sandwiches, wings and Food Trucks. Founded by foodie, food photographer, and consultant Steve Carlson, known as a "famous food critic" by San Diego locals, Food Smackdown revolves around his personal experiences in some of the most highly recommended joints to small, hole-in-the-wall restaurants. Food Smackdown puts a wealth of delectable knowledge right at the fingertips of SoCal's populace, so there's never another dining fiasco. The site features reviews that include mouth-watering photos, directions and pricing, atmosphere and service ratings, and of course how it all adds up on the taste buds.
For additional information about Food Smackdown, or to schedule an interview with editor, writer, and foodie expert Steve Carlson, contact steve@foodsmackdown.com.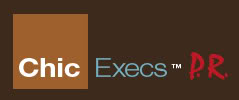 ChicExecs PR is an "out of the box" PR company which represents over 100 clients. ChicExecs has created an innovative approach to PR dedicated to helping businesses receive media coverage. Our revolutionary automated system is changing the face of PR. To learn more about ChicExecs visit www.chicexecs.com.