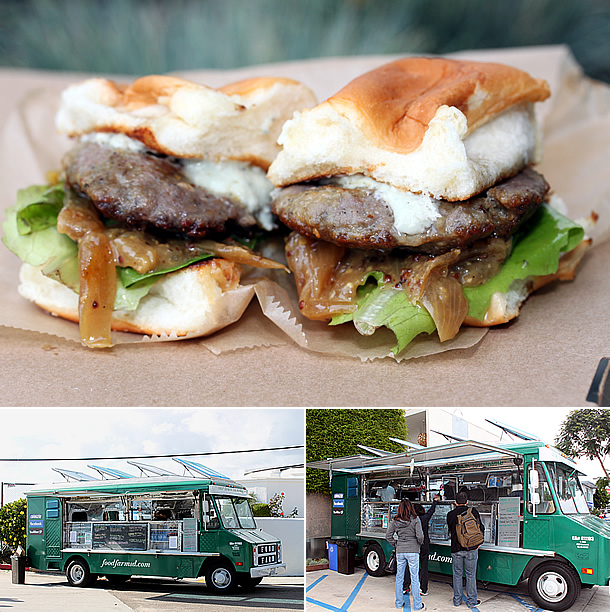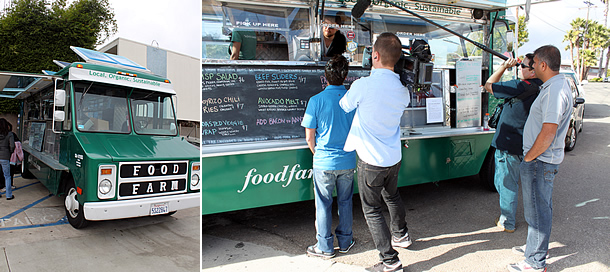 Food Farm is owned and operated by husband and wife team, Chef Kari and Dave Rich. Chef Kari Rich has been a professional chef for over a decade and focuses her cooking style on healthy and eco-conscious ways of eating. Food Farm food truck combines the best local ingredients with the expertise of Chef Kari to bring top quality food to the streets.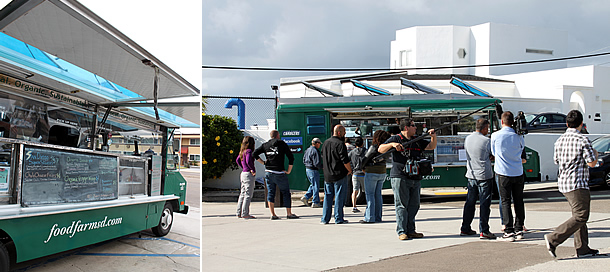 Food Farm prides itself in its house-made recipes from the best local sources. All of Food Farm's sources are from local farms and ranches that practice organic and sustainable methods. Food Farm supports local farmers and companies, and sustainable ranching and fishing practices and lists over 20 local purveyors, sources and specialty produces they draw from.

We visited Food Farm food truck on two occasions – Once during their weekly truck stop and again when Food Smackdown was selected to join Cooking Channel's Eat St. as an expert food critic during their Season 3 taping. And we had nothing but good things to say about Food Farm!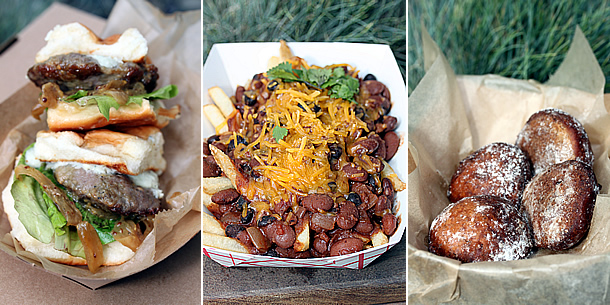 We ordered the San Diego Super Sliders (2 for $7), Sorizo Chili Cheese Fries ($7) and Banana Chocolate Fritters ($3). Everything we had was delicious.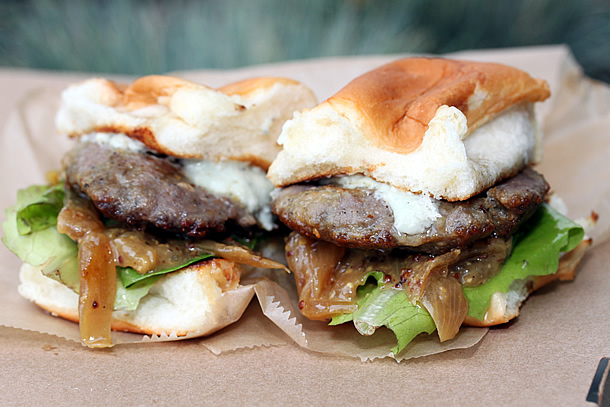 The San Diego Super Sliders were excellent. The sliders were made from grass-fed beef and came topped with caramelized whole-grain mustard onions, greens, Point Reyes blue cheese and served on a sweet Hawaiian roll.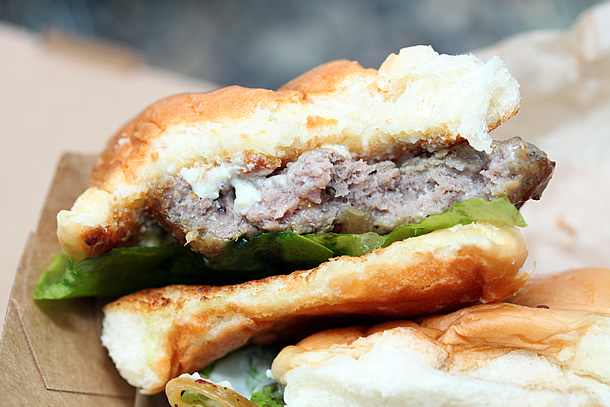 The grass-fed beef was juicy, mouth-watering, and cooked to perfection. We loved the flavor of Point Reyes blue cheese mixed with the caramelized whole-grain mustard onions. And served on a sweet Hawaiian roll (one of our favorite buns) you can't go wrong.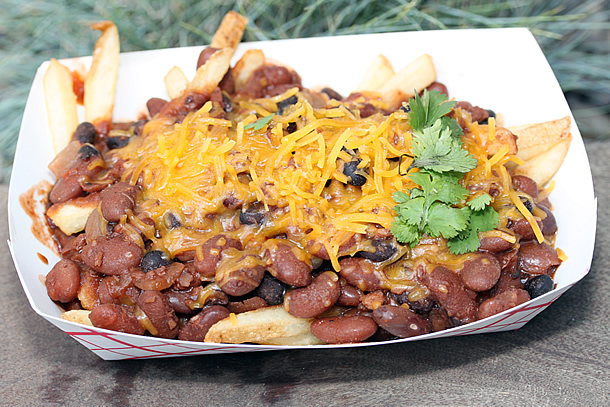 The Sorizo Chili Cheese Fries came with Soyrizo chili (a meatless chorizo) made from a combination of black and pinto beans and topped with cilantro and cheddar cheese. We loved the mix of black and pinto beans and the Soyrizo chili was awesome. These were probably the healthiest chili fries (not greasy at all) we've ever had!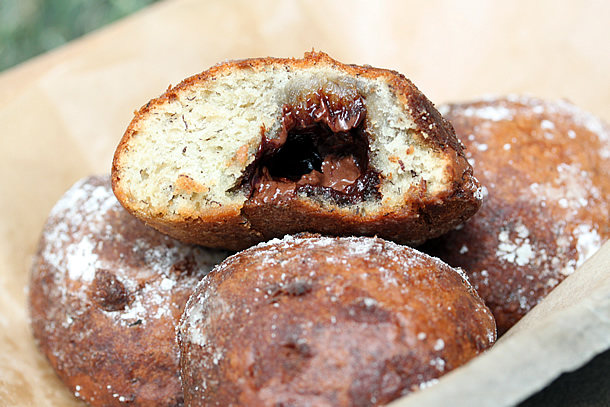 The Banana Chocolate Fritters were delicious and a great addition to our meal. The fritter tasted like fresh banana bread with a burst of chocolate inside. If you like chocolate and banana bread you'll love these treats.


Food Farm hopes to open many eyes to the joys of eating seasonally and sustain-ably and was one of four San Diego food trucks being filmed by Eat Street as part of a Season 3. Check out Food Farms truck schedule and meet Chef Kari and Dave Rich on the streets of San Diego – You'll be glad you did!