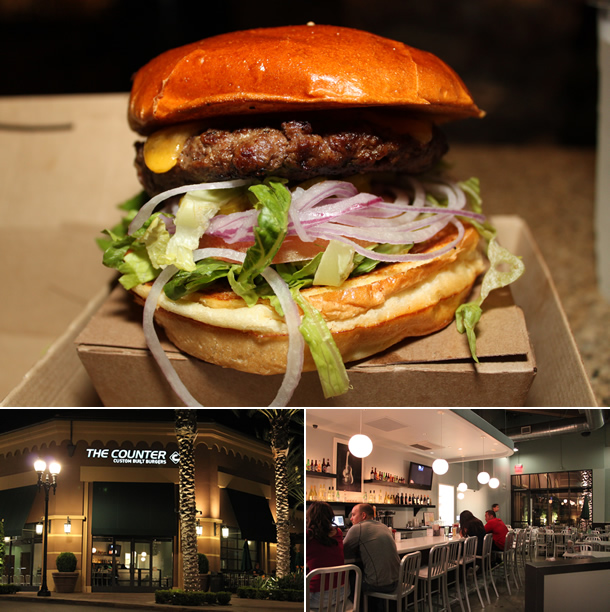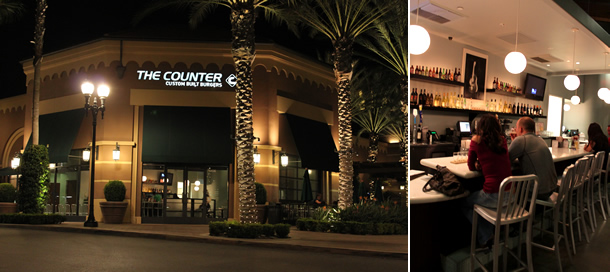 After a very impressive visit to The Counter in Newport Beach we decided to try the Irvine location. This time we ordered it to-go. And our experience was equally outstanding! The Counter offers some of the best burgers in Orange County we've had!


The Counter in Irvine opened in November 2007 and was the first Orange County location (the second opened in the Westcliff Plaza Shopping Center in July 2010). It is located on Irvine Boulevard in the Woodbury Town Center.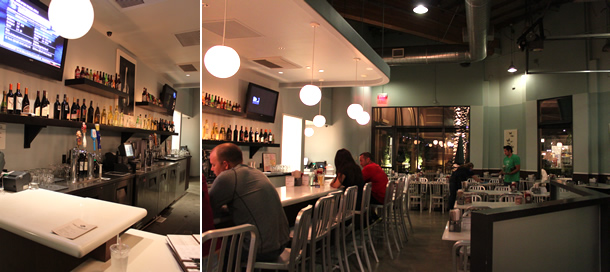 The ambiance at The Counter was hip, fun and relaxed. The inside had a minimalist, modern and industrial design with a warehouse feel to it with its openness, exposed pipes and huge industrial garage-door like roll-up windows. Popular music was played inside and there was a large bar with a couple flat screen TV's for watching sports.


We ordered the "Old School" Signature Burger ($8.50) and a single order of French fries ($1.25).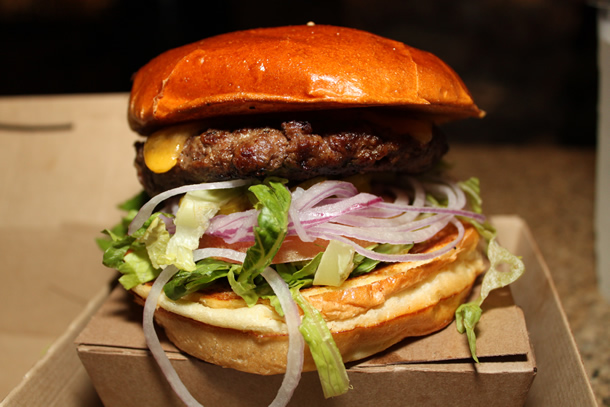 The Old School burger was simple yet amazingly delicious. It came with 1/3 lb. of high-quality beef, Tillamook Cheddar cheese, lettuce blend, red onion, pickle, tomato and red relish and served on a lightly toasted hamburger bun.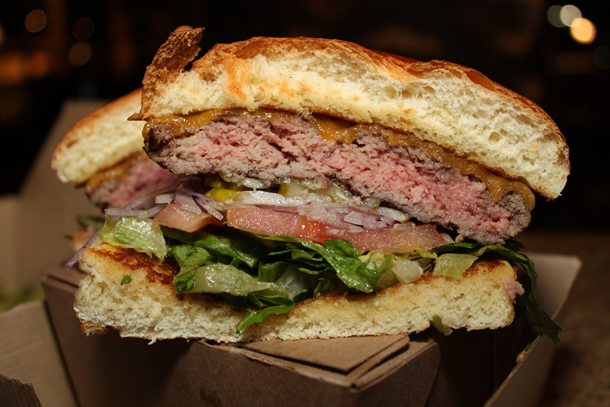 The burger was juicy, flavorful and cooked perfectly to our specification (pink all the way through). The Counter uses 100% freshly ground Angus beef which is never frozen and hormone and antibiotic free and humanely raised and handled. We could taste the quality of the meat in every bite. The fresh veggies and condiments that came on the Old School added to the delectableness of this burger.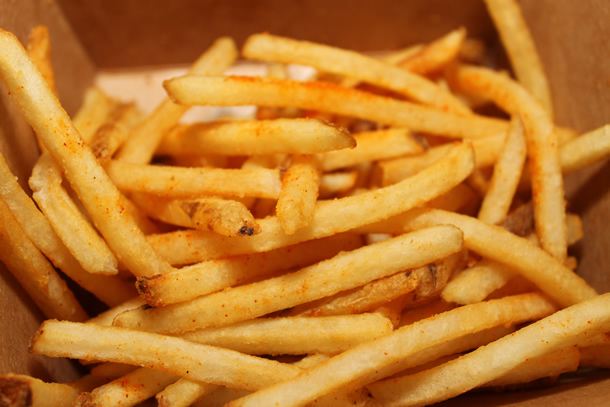 The French fries were excellent and some of our favorite fries to date. It's also a great addition to the burger. The fries were served fresh, lightly seasoned to add flavor and had the perfect light crisp on the outside.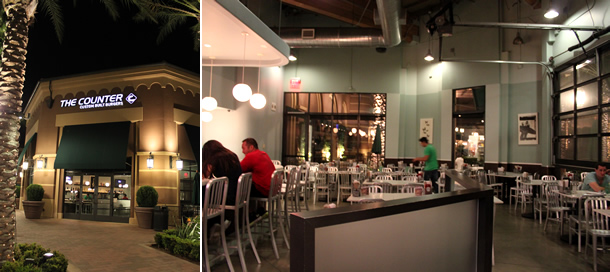 While we selected a Signature Burger (with preselected toppings) The Counter does offer a fun "Build Your Own Burger" option where you choose the type of burger, size (1/3 lb., 2/3 lb. or 1 lb.), cheese, toppings, sauce and type of bun. With over 300,000 combinations you can be as creative as you want and be sure there's a burger to fit every personality and craving. For a fun experience at one of the hippest and best burger joints in Orange County California, be sure to visit The Counter!