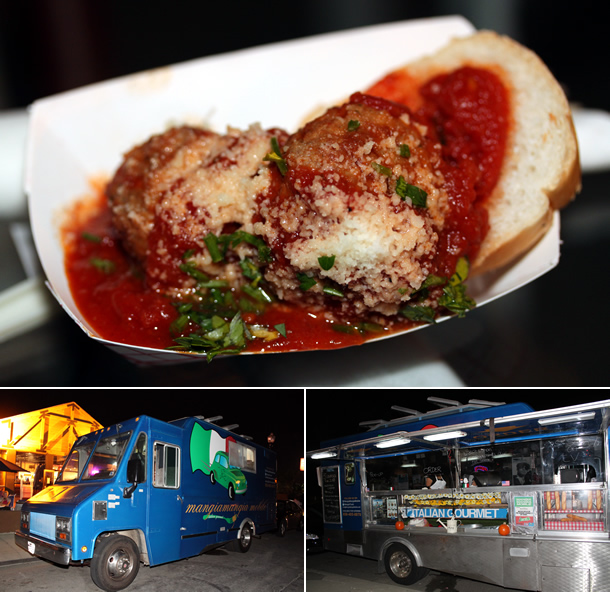 Mangia Mangia Mobile is said to be San Diego's first and only gourmet Italian food truck. The gourmet food truck uses the finest ingredients to create spectacular Italian classics.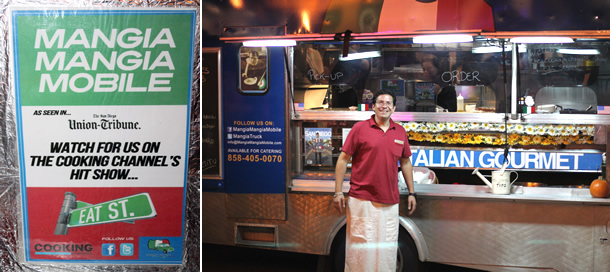 Mangia Mangia is owned and operated by Marko Pavlinovic. He is friendly, entertaining and provides unmatched hospitality. Just a few weeks after doing business, Mangia Mangia was contacted and featured on Cooking Channel's Eat St. by James Cunningham.


We visited Mangia Mangia on a Thursday evening for Mangia Prix Fixe. Every Thursday Night at 57 Degrees Wine Shop in Mission Hills, Mangia Mangia Mobile prepares a special five course dinner for $20. The food was delicious and some of the best Italian food we've had! Here's how the five courses added up on our taste buds.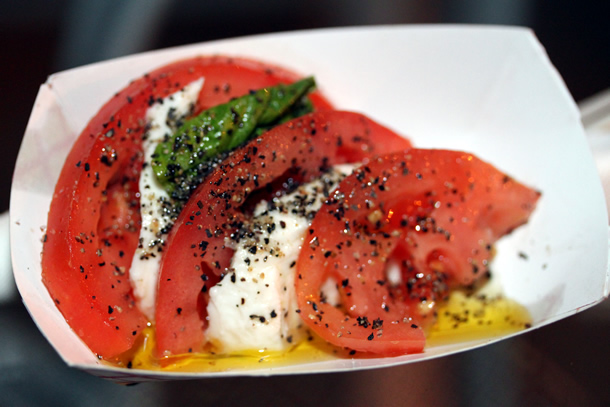 Course 1. The mozzarella caprese was a delicious appetizer that came with fresh cut tomatoes in extra virgin olive oil and topped with salt and pepper and basil leaves.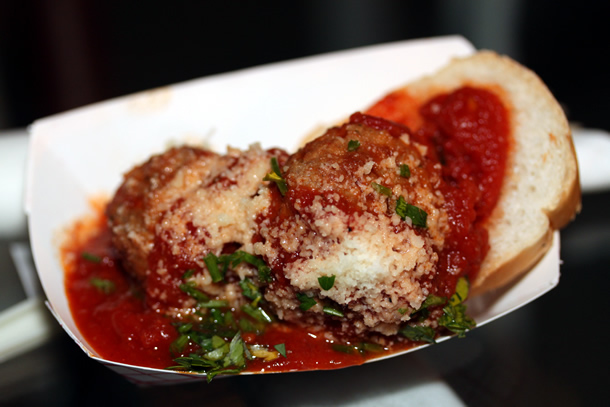 Course 2. The meatballs in marinara sauce topped with parmesan and chopped parsley were amazing. The meatballs were juicy, flavorful and were made from Marko's special recipe consisting of 40% pork, 40% beef and 20% veal.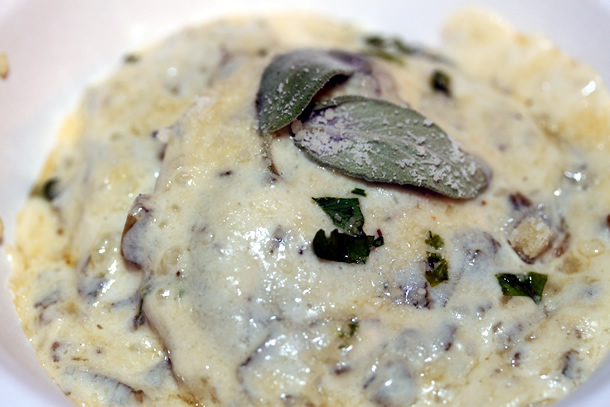 Course 3. The spinach pasta ravioli was excellent. It came stuffed with tasty ricotta cheese and served in a butter, sage and crème sauce.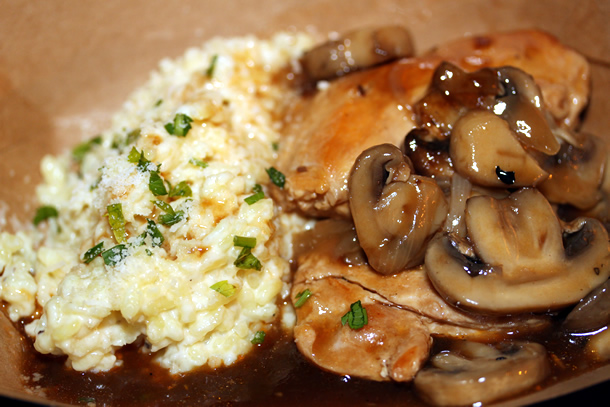 Course 4. The chicken breast sautéed in brown sauce was also delicious. It came topped with white mushrooms and a side of flavorful Italian risotto made with short grain Arborio.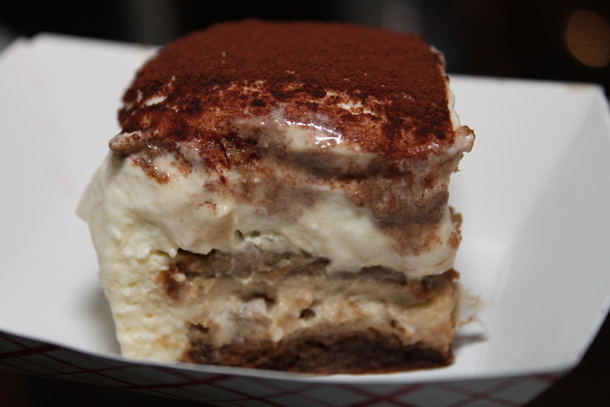 Course 5. Last but not least was Marko's homemade Tiramisu made with ladyfingers soaked in coffee and spirits and layered with rich custard made from heavy crème. The tiramisu was one of the best we've had.


For a unique and entertaining evening with excellent hospitality and delicious Italian fare, Mangia Mangia Mobile is a must try! Marko and his gourmet Mangia Mangia food truck will not disappoint!