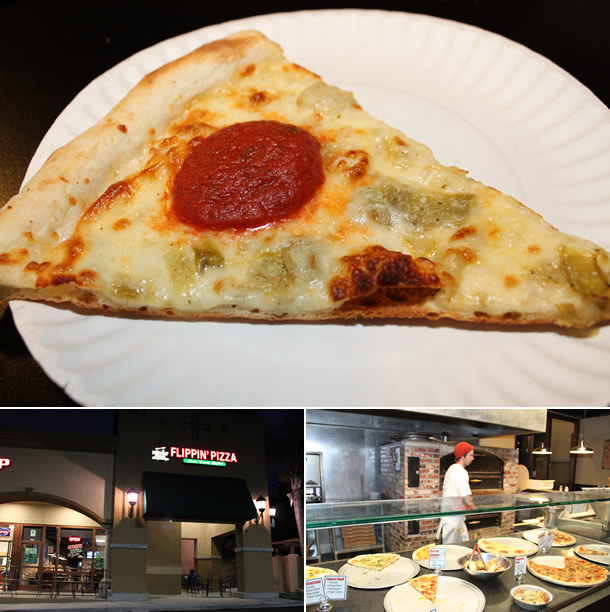 Flippin' Pizza has served authentic, hand-tossed, NY-style pizza since 2007. Flippin' Pizza serves authentic, hand-tossed, thin crust pies and slices in a high energy, family friendly restaurant environment. Flippin' pizza is a franchise operation but maintains its authenticity at each store. There are two locations in the District of Columbia, three in Maryland and Virginia and four in California (all of which are in San Diego County).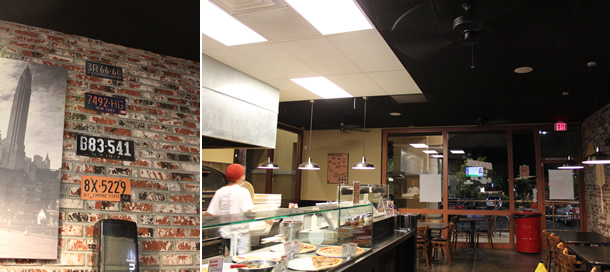 We visited the Flippin' Pizza in La Costa in the city of Carlsbad. The atmosphere was fun, family-friendly and relaxed. The inside had a NY feel to it with the brick walls, NY license plates hung on the wall and pizzas by the slice displayed in front.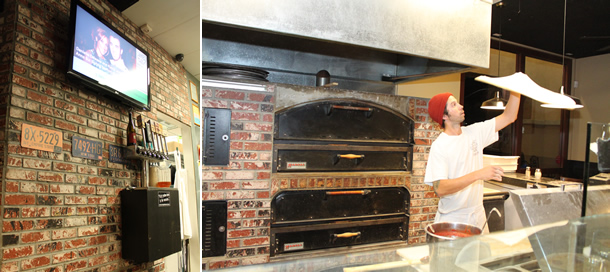 You can order pizza by the slice or an 18" whole pie and watch as your pizza is hand-tossed to create a crust that's unique, thin and airy. Each pie at Flippin' Pizza goes through a very involved, artisan process. It starts with the dough that is made fresh daily with no added oil or sugar and no high fructose corn syrup.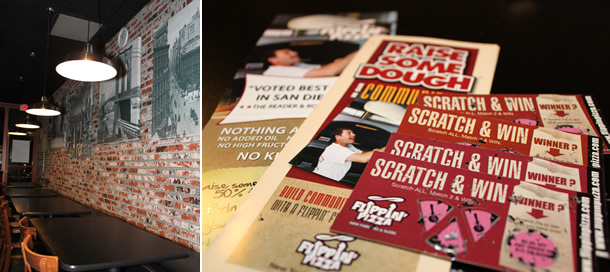 With each order you get a "scratch and win" card (with a chance to win a pie a week for an entire year) which was really creative and fun – we scratched and won a free pizza pie! Woohoo!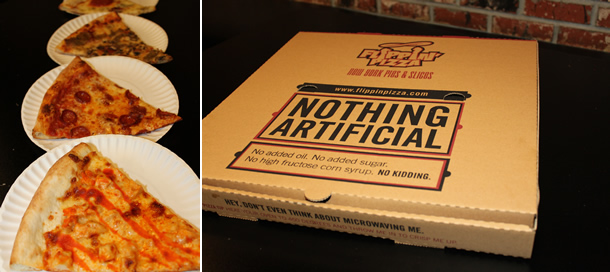 We ordered four slices – 1 Knockout slice ($2.75), 1 artichoke slice ($2.75), 1 pepperoni slice ($2.75) and 1 buffalo chicken slice ($2.75).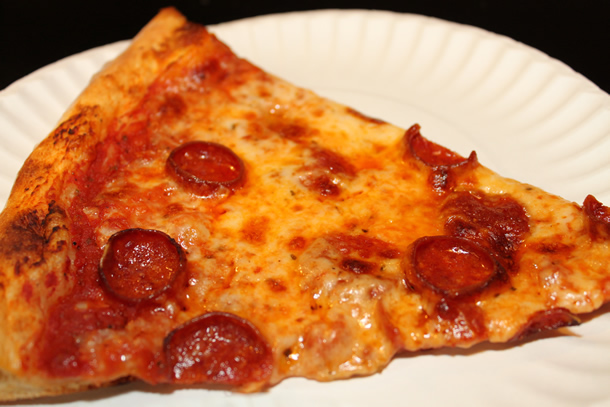 The pepperoni pizza slice was very good. It came with pepperoni and yummy mozzarella cheese.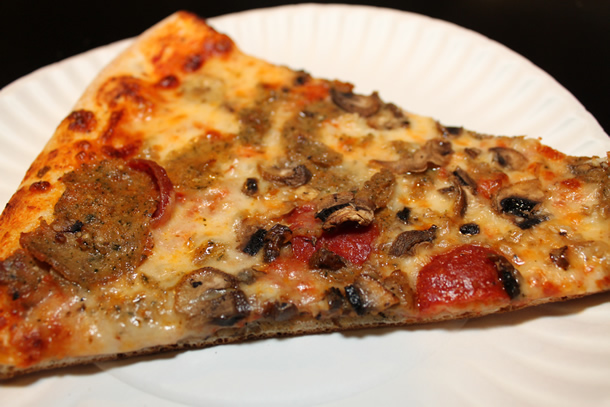 The Knockout pizza slice came with pepperoni, meatball, mushroom and fresh garlic. If you're concerned about having garlic breathe for a while you may want to think twice before ordering this pizza – Otherwise it was delicious!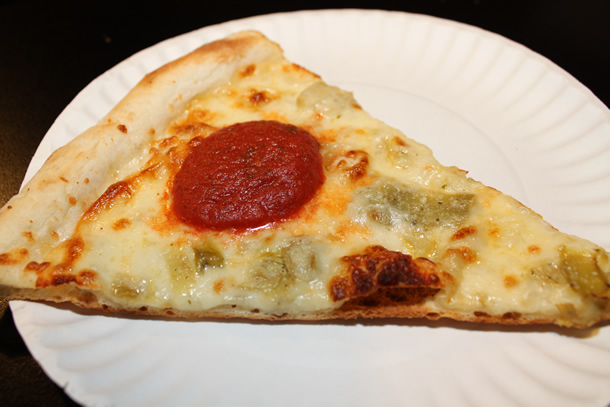 The artichoke pizza slice was also good. It came with mozzarella, parmesan, artichoke hearts and garlic dressed with Flippin' Pizza's signature sauce.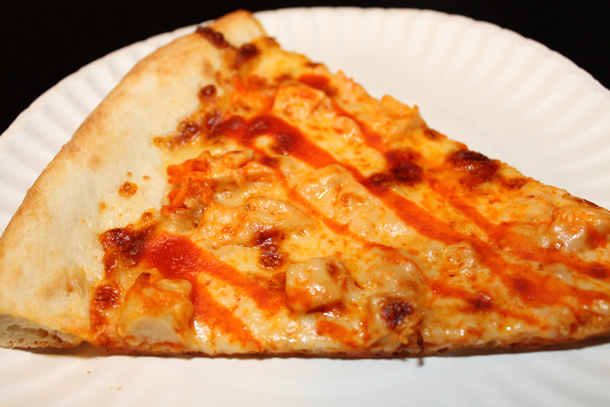 The buffalo chicken pizza was excellent and our favorite of the slices we tried. It came with grilled chicken, buffalo sauce and topped with blue cheese dressing.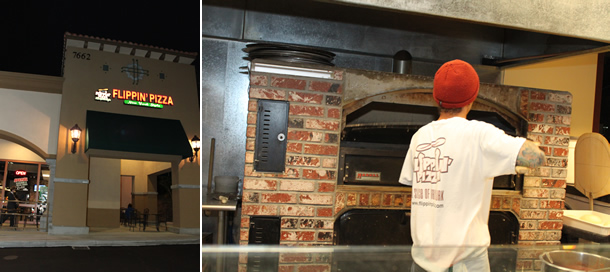 For authentic NY style thin crust pizza (whole pies or slices) made with high quality ingredients like whole milk mozzarella and fresh all-natural toppings give Flippin' Pizza a try – You will not be disappointed!