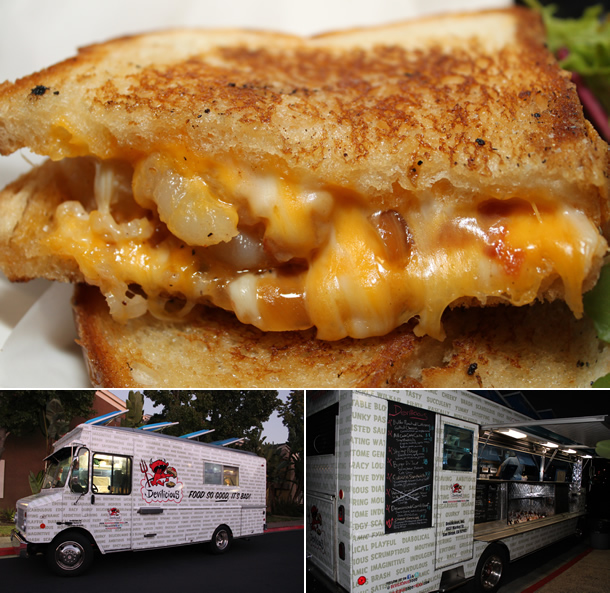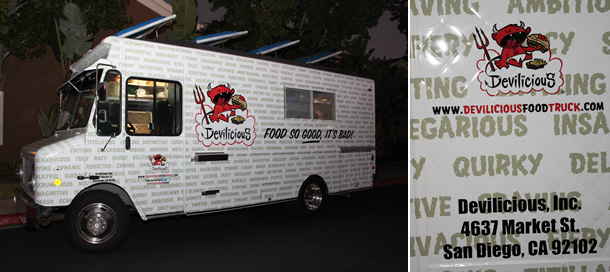 Devilicious is one of San Diego's most coveted gourmet food trucks which gained national attention after being chosen to compete on season two of the Food Network's "The Great Food Truck Race" hosted by Tyler Florence. Within less than a year of cooking sinfully delectable fare on wheels Devilicious caught the eyes of producers of the show. It was then San Diegan owners Dyann Manning (Huffman) and Kristina Repp along with Dyann's husband, Mark Manning, joined the series and Devilicious became ever so popular.


Inspired by Dyann and Kristina (original owners and friends), Devilicious got its name by combining characteristics of sarcasm and a bit of devilishness with their delicious food which they felt went well together. Following "The Great Food Truck Race" show, Kristina decided to pursue other opportunities while Dyann (a Culinary Institute of America trained chef) continued the business with her new business partner and husband, Mark Manning.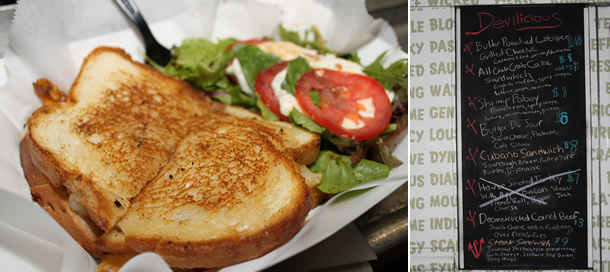 Devilicious offers hearty and quality comfort food made fresh daily. While their menu can change daily their most popular item hands-down is the butter poached Lobster Grilled Cheese sandwich. It often sells out and Devilicious has gone through as much as seventy pounds of lobster in just two hours! So we had to try it – And we're so glad we did!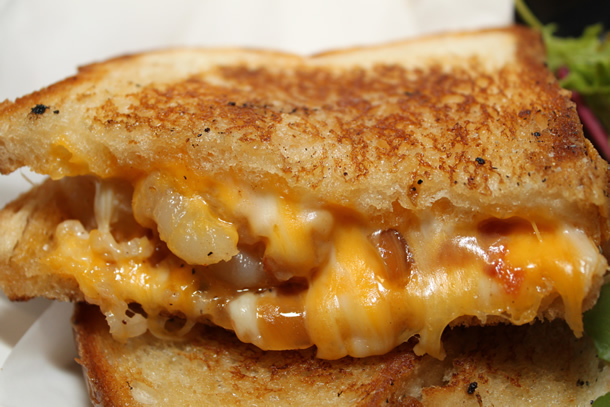 We ordered the Butter Poached Lobster Grilled Cheese ($10) and a caprese side salad. The Butter Poached Lobster Grilled Cheese was one of the best grilled cheese sandwiches we've had. It came with chunks of mouth-watering fresh lobster, melted cheeses, caramelized onions, and roasted Roma with herbs and served on buttered sourdough. It was filled with flavors you could taste in each bite.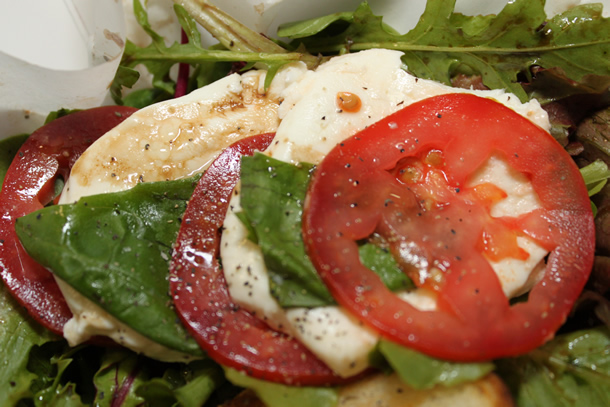 The caprese side salad was delicious and an excellent addition to the Butter Poached Lobster Grilled Cheese sandwich. It came with mixed greens, tomatoes, a balsamic dressing and two huge pieces of tasty mozzarella.


While the Devilicious menu can change daily regular items include butter lobster grilled cheese, burger du jour, 100% crab crab cake, and the shrimp poboy, all available with the option of a fried egg on top or caprese side salad. For delish comfort food with a devilish twist (food so good it's bad), Devilicious food truck in San Diego is a must try!