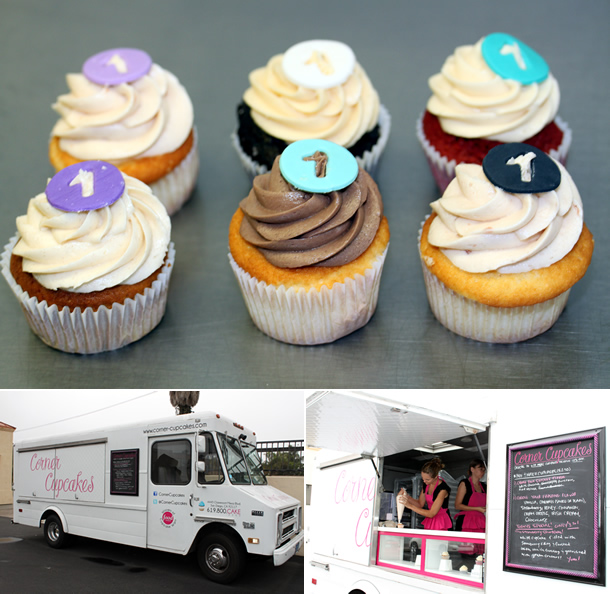 Corner Cupcakes, said to be San Diego's original cupcake food truck, is a mobile cupcake shop which allows customers to custom match their cake and frosting. Within a year of operating, Corner Cupcakes gained national attention after winning Food Network's Cup Cake Wars! And they won for good reason. The cupcakes are amazing and some of the most delicious cupcakes we've ever had!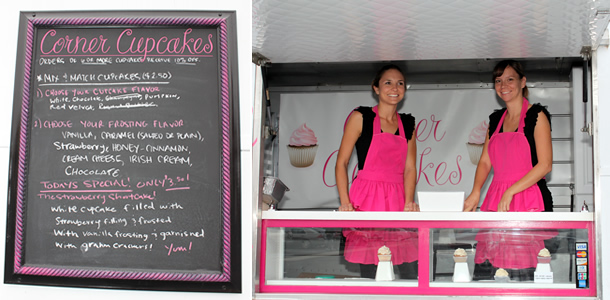 Corner Cupcakes is owned and operated by co-owners Tina Swanson and Amanda Schnitzius who share a passion for baking and entrepreneurship. Both held corporate jobs during the day before launching their mobile cupcake truck. In February 2010, Tina and Amanda opened a wedding and custom cake bakery (Happy Tiers Bakery which is still in operation), moonlighting after their day jobs and on the weekends in a rental kitchen in Clairemont Mesa. In October 2010, the duo and college grads opened Corner Cupcakes food truck and left their corporate jobs behind to pursue their passion for baking full-time – and bringing to the streets of San Diego their daily baked cupcake masterpieces.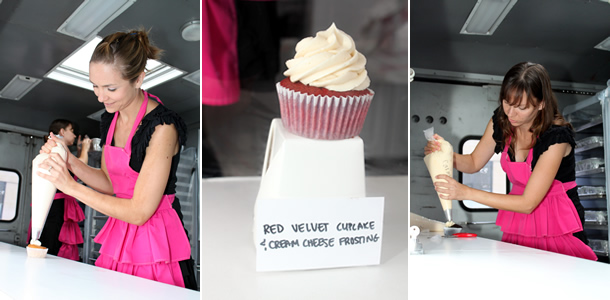 Corner Cupcakes has an established truck stop schedule during the week making it easy to find. The cupcake truck is also available for special events and some nights and weekends. At Corner Cupcakes, each cupcake is baked fresh, from scratch every morning in a certified rental kitchen, and then loaded onto Stephan (the mobile truck) to be sold on the streets. Curious to know more about the truck's name, we asked Tina and Amanda what the story was behind it. It turns out the truck wasn't named after me, Steven (Ha-ha!) – Here's what they had to say. "When we got the truck we wanted to name it, but even though most cars are girls' names we wanted to give it a male name. I (Amanda) looked at the side of the truck and it said "Step Van." I replaced the v with an h and suggested to Tina that we call him Stephan (pronounced ste-fon) and she loved it! Stephan the Step Van." When asked the very important question, "Which came first? The cake or the frosting?" Here's what they had to say. "LOL. The cake of course."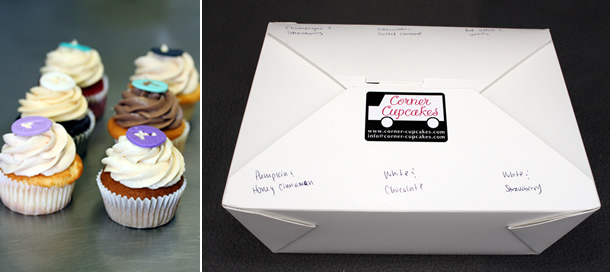 We caught up with Corner Cupcakes Tina and Amanda (on the day of Corner Cupcakes 1st Birthday!) at their kitchen in Claremont Mesa just before they headed out for their daily truck stop. Here are the cupcakes (with a "1" on top for the b-day celebration) we tried and how it added up on our taste buds.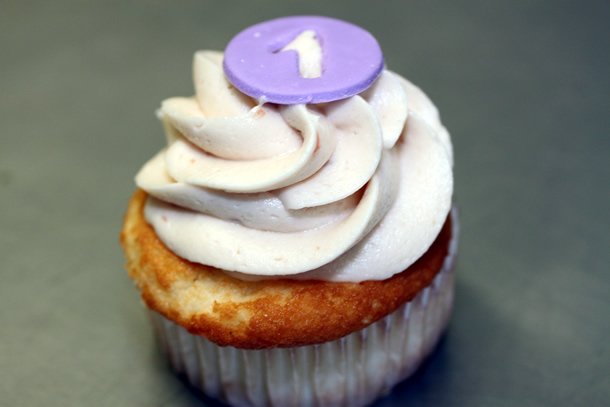 Champagne cake with strawberry frosting. A delicious every day combo and perfect for celebrations too!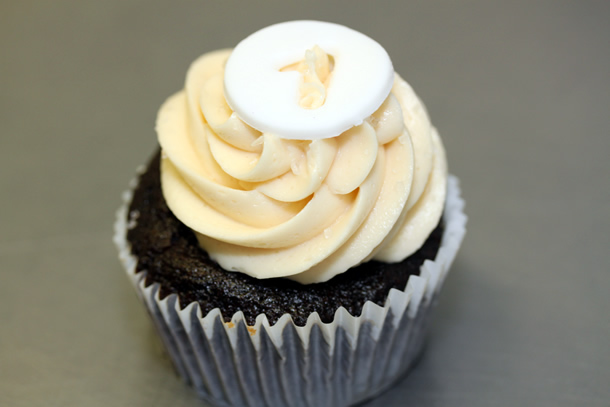 Chocolate cake with salted caramel frosting. An amazing dessert and one of our favorites!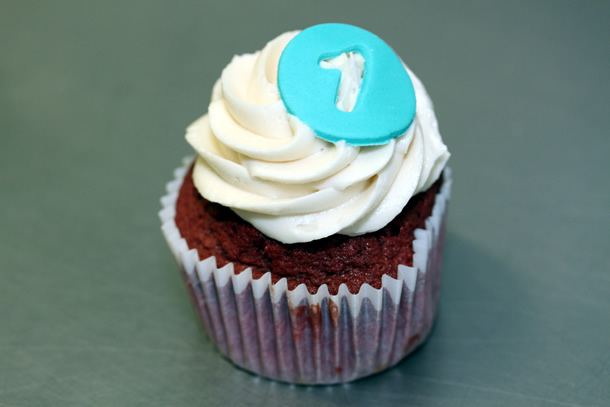 Red velvet cake with vanilla frosting. Hands down, Corner Cupcakes most popular cupcake and another one of our favorites!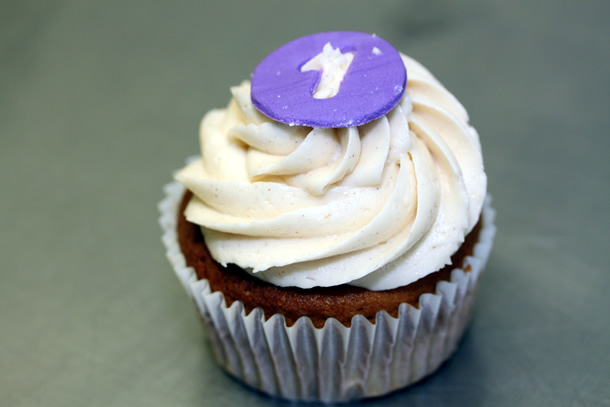 Pumpkin cake with honey cinnamon frosting. If you like pumpkin pie, bread or anything with a touch of cinnamon you'll love this one! It's amazing!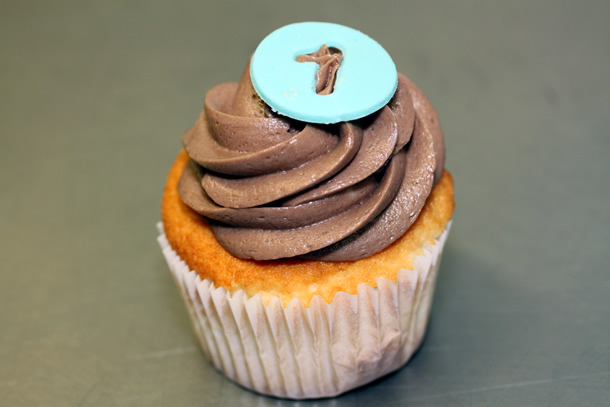 White cake with chocolate frosting. Simple yet sooo good! You can taste the delectable cake and frosting in each bite.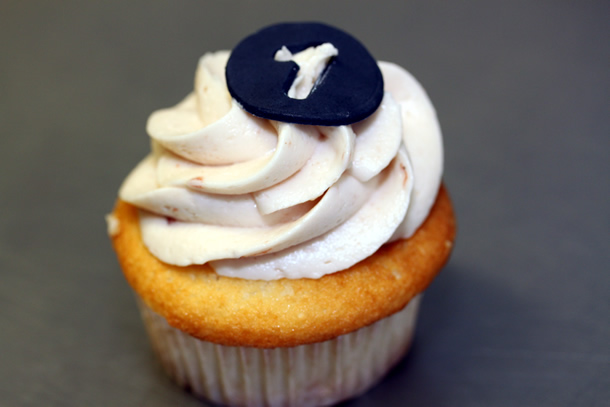 White cake and strawberry frosting. Also simple yet so amazing! A great combo that is tasty and refreshing.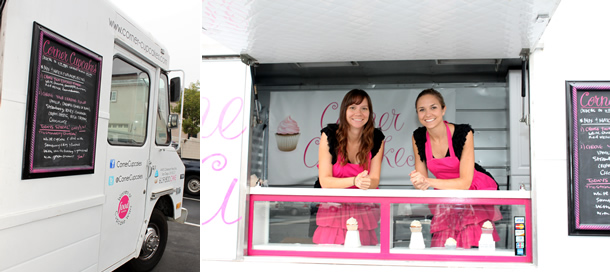 For some of the best tasting cupcakes baked fresh daily, be sure to stop by Corner Cupcakes food truck. San Diego's first cupcake truck and winner of Food Network's Cup Cake Wars will leave you amazed!