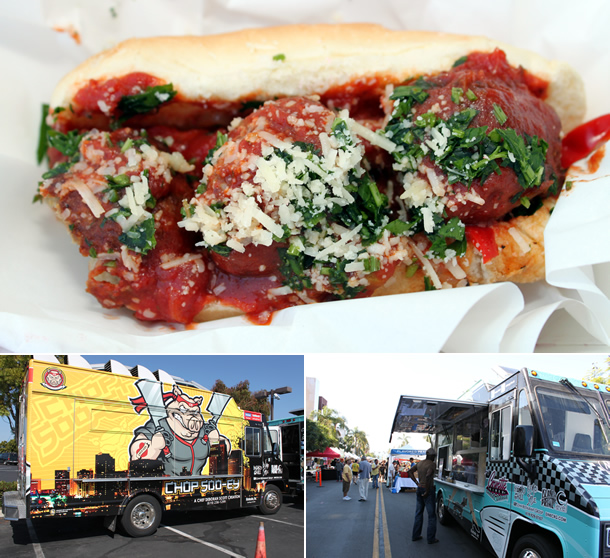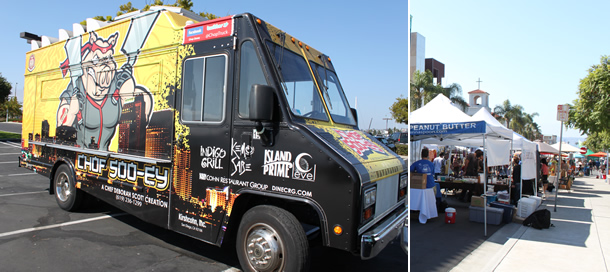 Chop Soo-ey food truck launched its wheels into the food truck revolution in September 2010. David Cohn, owner of Cohn Restaurant Group, has joined forces with one of San Diego's most admired executive chefs, Deborah Scott. The partnership between Cohn and Scott shows how the gourmet food truck frenzy has caught the attention of even corporate enterprises. With Chop Soo-ey's growing success in just the first year of operating, Cohn and Scott have added a sister truck, Ms. Patty Melt.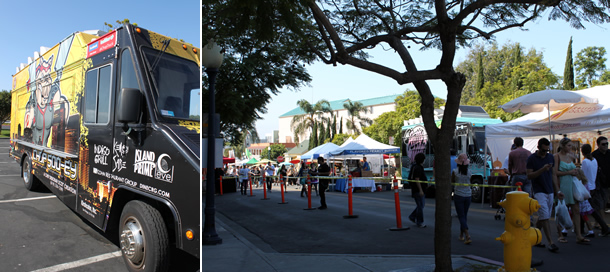 Every Saturday Chop Soo-ey food truck makes a truck stop at Little Italy Mercato in San Diego at Columbia Street and State Street (9:00am – 1:30pm). Having heard amazing things about this food truck we decided to stop by. And we're glad we did!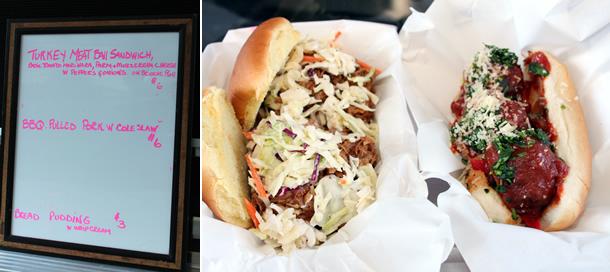 When we visited, Chop Soo-ey was getting serviced so Ms. Patty Melt filled in but with Chop Soo-ey's menu. We ordered a turkey meatball sandwich ($6) and a BBQ pulled pork sandwich ($6).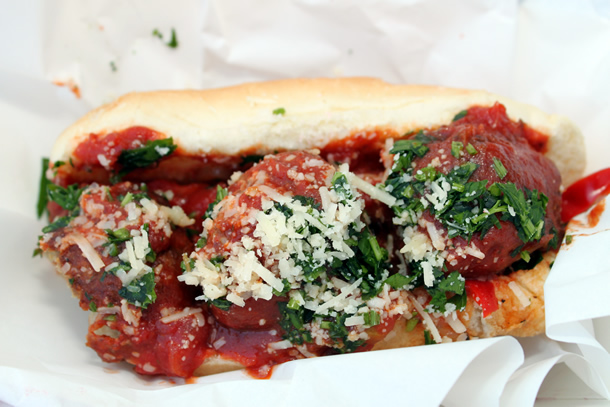 Turkey Meatball Sandwich with basil tomato marinara, parmesan and mozzarella cheese, peppers and onions on a brioche roll. The sandwich was delicious. The meatballs were juicy and the sandwich was warm and filled flavor.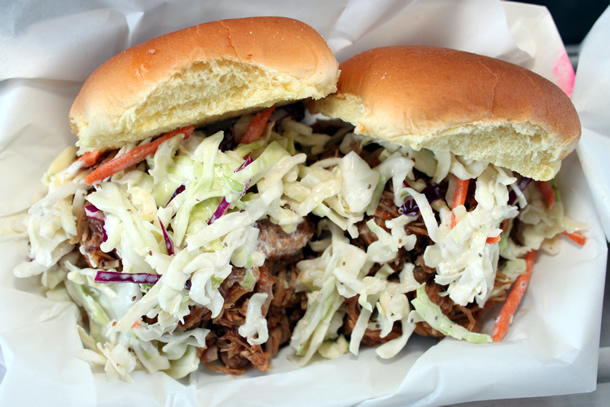 The BBQ pulled pork sandwich was also delicious. It came with delectable mouthwatering pulled pork infused with flavor and topped with a tasty creamy apple cider cole slaw.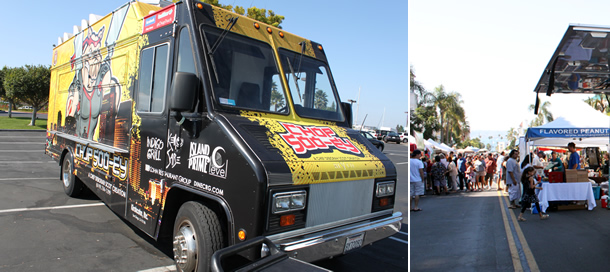 Deborah Scott and the Cohn Restaurant Group have found another outlet, adding to Cohn Restaurant Group's collection of restaurants (which includes Corvette Diner, Indigo Grill, Island Prime C Level, and many more), but this time bringing delicious food fare to the streets of San Diego. For mouthwatering Asian fusion cuisine fare inspired by one of San Diego's most admired chefs, Deborah Scott, be sure to visit Chop Soo-ey – You won't be disappointed!