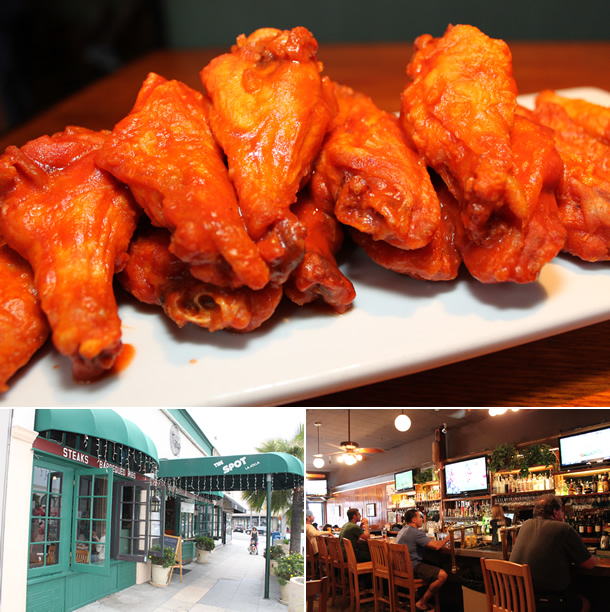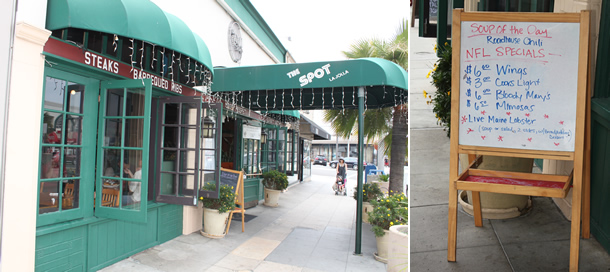 The Spot on Prospect Street (between Ocean Ln & Girard Ave) in beautiful downtown La Jolla got its name for its friendly atmosphere and excellent cuisine. It offers an extensive menu, full service bar and considerable selection of fine wines. It's a popular La Jolla eatery among locals and visitors of all ages. It's also easy to spot with its green awning with white icicle lights overhanging the sidewalk.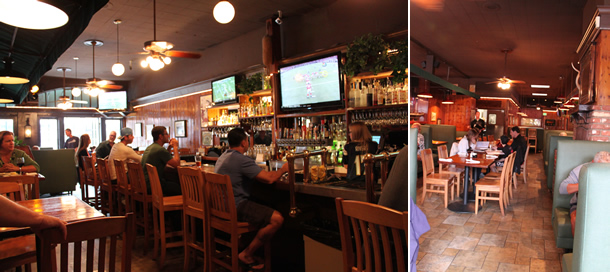 The Spot had a fun, casual sports bar setting with a fisherman's wharf and tavern like feel to it. There were several flat screen TV's in the bar area for watching sports. In addition, there was sit-down seating where couples, friends and family can kick-back and enjoy a meal.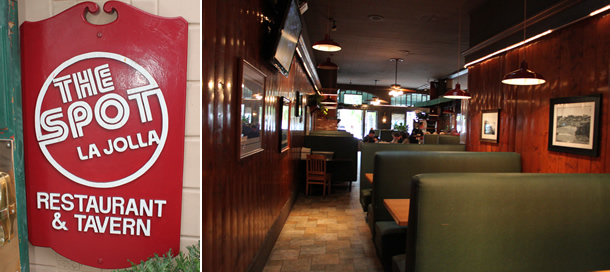 The Spot Restaurant first opened in Evanston, Illinois. In the late 1970's it relocated its operation to San Diego California bringing along with its signature Chicago style pizza. Since then it's become a favorite for fresh fish, steaks, ribs, burgers, salads and yummy hot wings.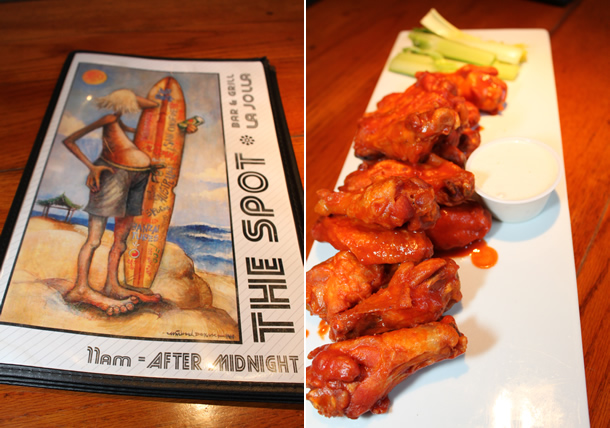 We visited The Spot in La Jolla on a Sunday to try their buffalo wings. It just so happened that The Spot was running a Sunday NFL special on wings ($6 instead of $10). So we were in luck! The Classic Buffalo Wings we ordered were delicious! The wings came out hot, fresh and served with a side of crispy celery sticks and ranch or blue cheese (we chose blue cheese). The wing sauce only comes one way – a tasty medium hotness with a touch of sweetness.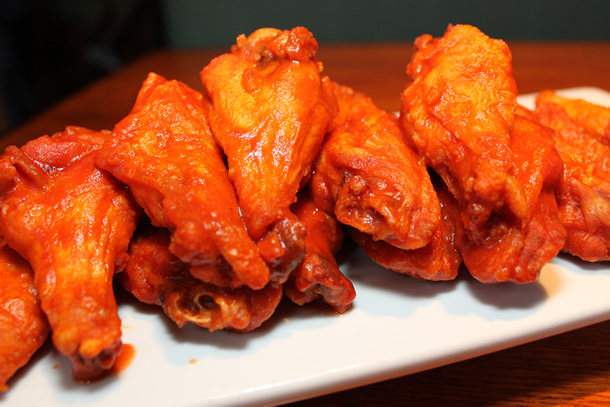 There were about 14 wings total. The wings were plump, juicy and full of flavor. The wings sauce was tasty and the blue cheese also very good.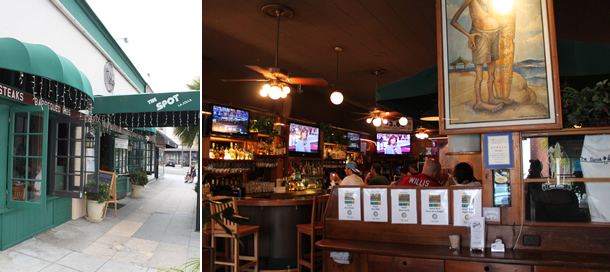 For delicious Buffalo wings at a popular eatery in downtown La Jolla, The Spot will not disappoint! The restaurant is fun and casual and suitable for all ages (child friendly-choices on the menu) and all occasions.