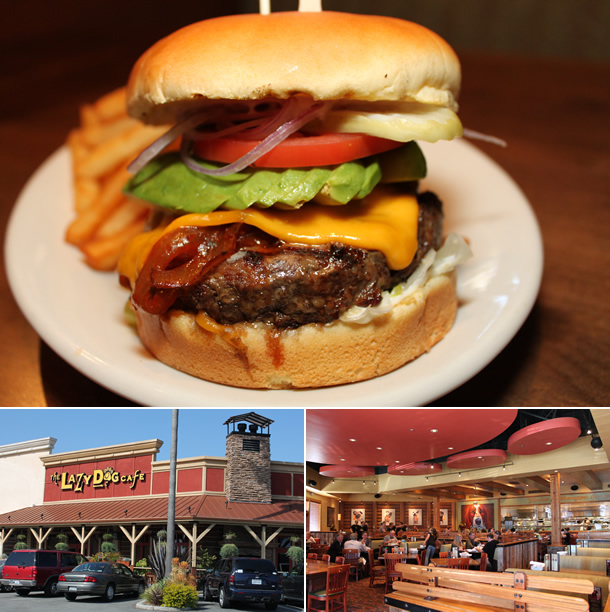 We had heard great things about the burger at Lazy Dog Café so we thought we'd give it a try. And we're glad we did! Lazy Dog Café restaurant has nine Southern California locations – three of which are in Orange County (Westminster, Irvine and Orange). The Lazy Dog Café we visited is in the city of Westminster (bordering Huntington Beach) on Beach Boulevard between Edinger Ave. and Heil Ave.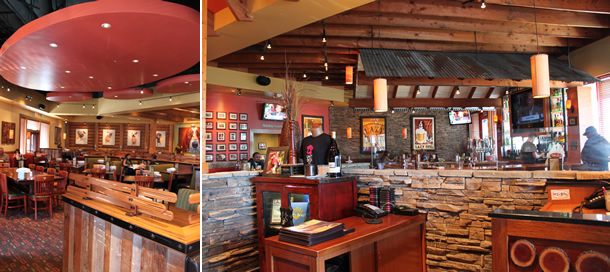 The Lazy Dog Cafe's atmosphere was warm and comfortable yet had a good balance of excitement and positive energy. The inside had a lodge feel to it that gave the feeling of being on vacation. Management and staff were very friendly resembling small town hospitality which added to our positive experience.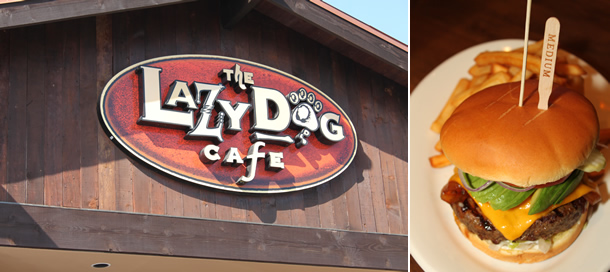 The menu was quite expansive with a section of wok fired food, pasta and noodles, brick oven pizzas, sandwiches, burgers, starters, salads, chicken, fish, meat dishes and more.

We ordered a Lazy Dog Burger with fries ($9.45). Burgers come served with your choice of coleslaw, sweet corn salad or fries. You can also add Cajun fries with chipotle ranch for just $0.95.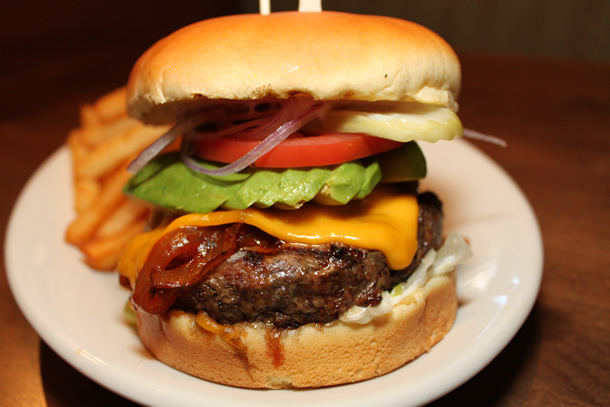 The Lazy Dog Burger was excellent. It came with a charbroiled half-pound beef patty served with mayonnaise, cheddar cheese and house-made savory onion relish.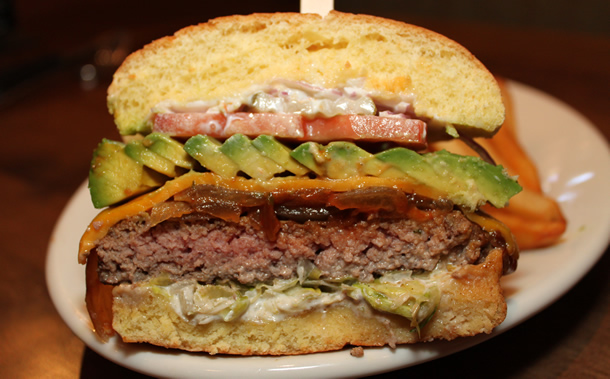 The burger was juicy, tasty and cooked to perfection (a perfect pink throughout). The flavorsome house-made savory onion relish was amazing!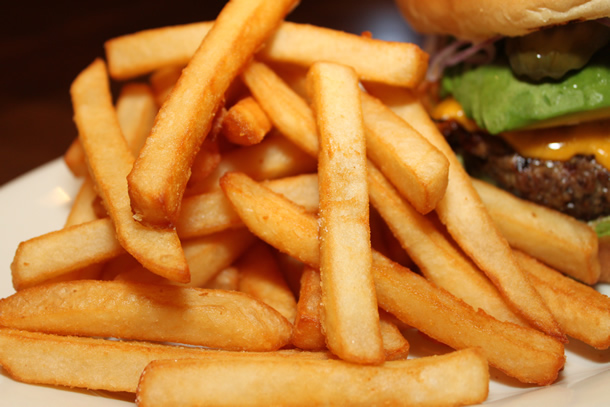 The fries were also very good. They came lightly salted and had a nice light crisp on the outside. It was an excellent addition to the delicious burger.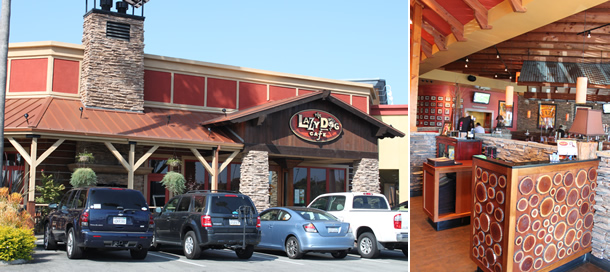 Overall, we enjoyed our experience at the Lazy Dog Café restaurant in Westminster. It offered an environment suitable for all ages and all occasions. The Lazy Dog Burger was delicious and the staff super friendly. No matter what the occasion, whether you're looking for a quick dinner with family, a night out with friends or a fun date with your significant other, The Lazy Dog Café will not disappoint!