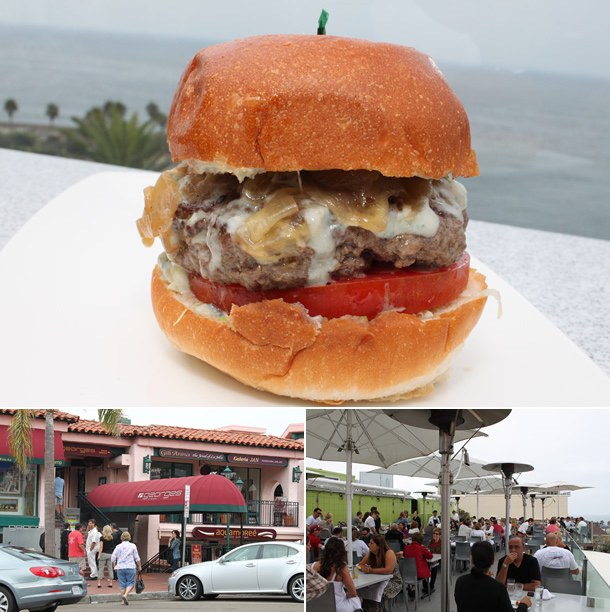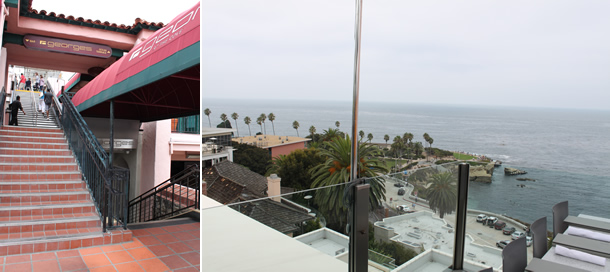 If you want to experience the San Diego lifestyle at its fullest, George's at the Cove is a must try! George's at the Cove offers innovative, contemporary food at its peak of freshness from one of San Diego's most admired chefs, Trey Foshee. The food is top-notch, the ocean views breathtaking and the service second to none!

George's at the Cove is a tri-level restaurant located in beautiful downtown La Jolla on Prospect Street (between Ivanhoe Ave and Roslyn Ln). Ocean Terrace is located on the top level and offers amazing rooftop dining. The rooftop restaurant and bar features a casual bistro menu for lunch and dinner with sweeping views of the Pacific coastline.


George's Bar is located on the middle level and offers a casual setting and bistro menu where the indoors and outdoors flow together. And on the lower level, California Modern is an upscale contemporary restaurant and bar distinguished by Chef Trey Foshee's inspired and seasonally motivated menu.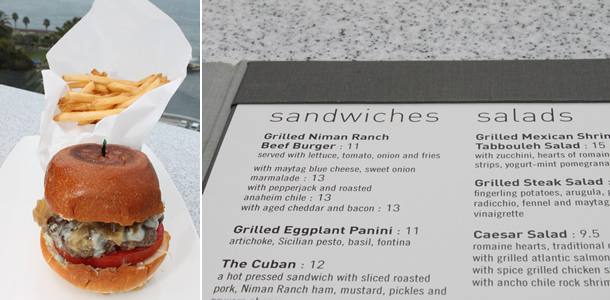 We heard great things about the burger at George's at the Cove so of course we had to try it (there are four burger options on the menu). We ordered the Grilled Blue Cheeseburger ($13) made from high-quality Niman Ranch beef. The burger was reasonably priced, a good size, and came with a side of fries.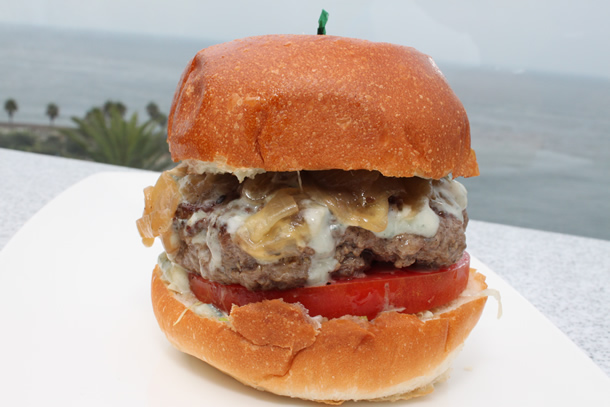 The Grilled Blue Cheeseburger was amazing! It came with lettuce, tomato, onion, delicious Maytag blue cheese and sweet onion marmalade and served on a fresh oversized bun.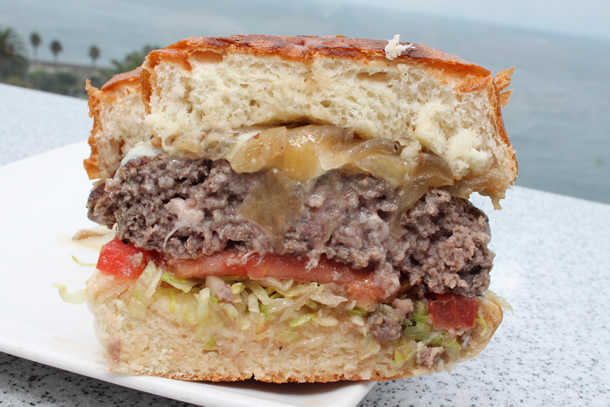 The Niman Ranch beef was juicy, high-quality and although cooked slightly more than we preferred (we prefer a pink throughout), it was still excellent! The bun was also very good – soft, light, fluffy and delish. The melted blue cheese was flavorful and the sweet onions super tasty which added to the deliciousness of the burger and made it really stand out.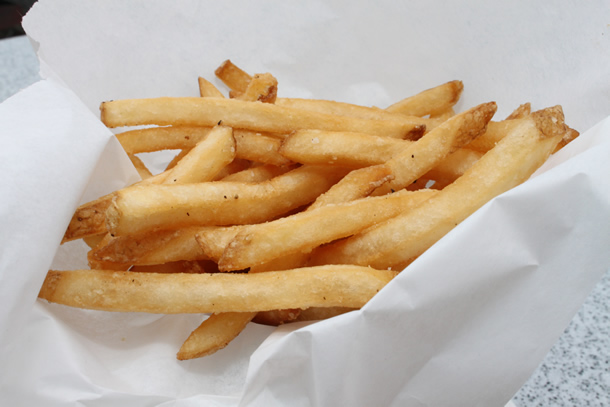 The French fries that came with the burger were delicious and some of the best fries we've had. The fries were warm, fresh, lightly salted and had the perfect light crisp on the outside.


If you're looking to experience San Diego at its fullest, George's at the Cove in La Jolla would be an excellent choice. At George's at the Cove you'll get to enjoy excellent food at its height of wholesomeness (on an ever changing menu) by Chef Trey Foshee, first-rate service and some amazing Pacific coastline views!