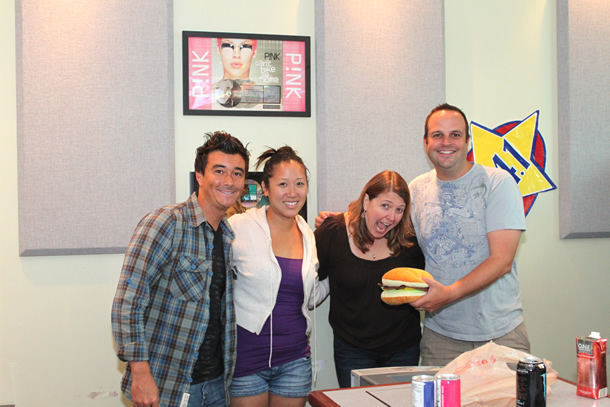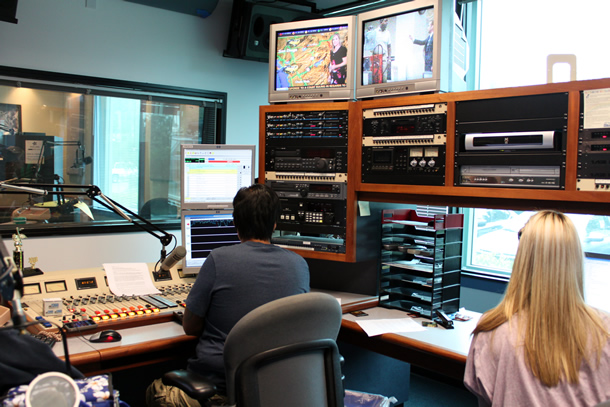 Steve Carlson from Food Smackdown joined "AJ in the Morning" (AJ, Delana, Hula and Dorthy) live in the studio on STAR 94.1 FM radio to discuss his list of the Top 10 Most Unique Burgers in San Diego. You can listen to the podcast here.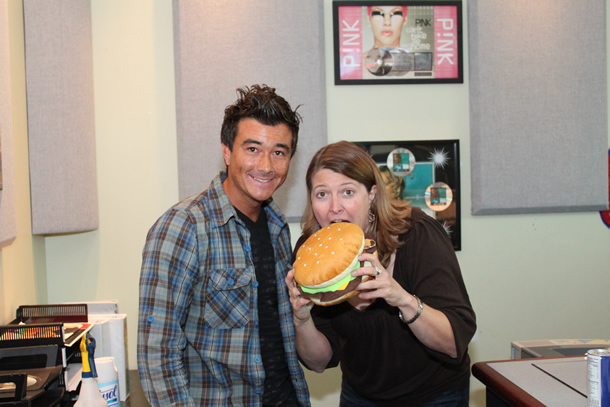 One of Steve's largest food undertakings was the hunt to find the most UNIQUE burgers in San Diego California. And after sampling nearly 100 different burger joints' best offerings, he created the list of top ten mosts UNIQUE burger spots in San Diego and what they're doing right to create a memborable experience.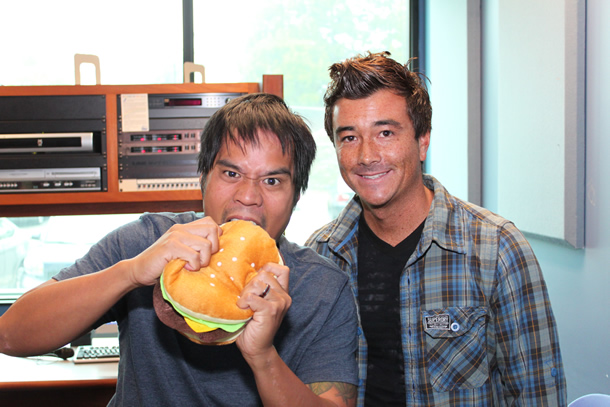 Special thanks to Clear Channel, STAR 94.1′s AJ in The Morning Show, AJ, Delana, Hula and Dorthy for having me in as a guest. It was great to meet you guys…The interview was a blast!