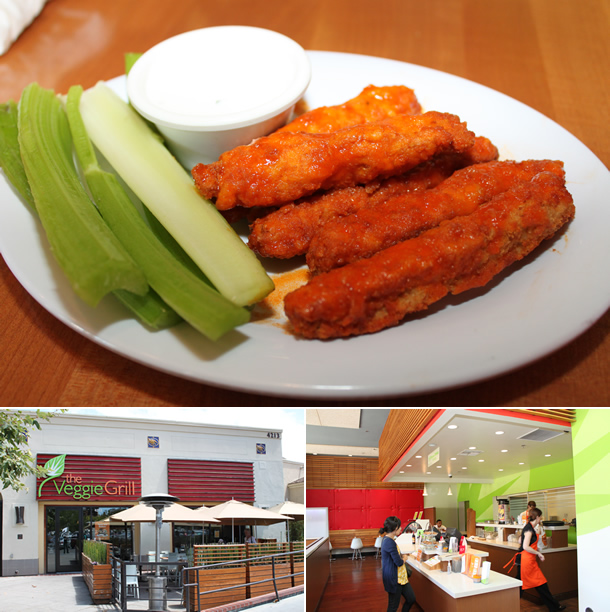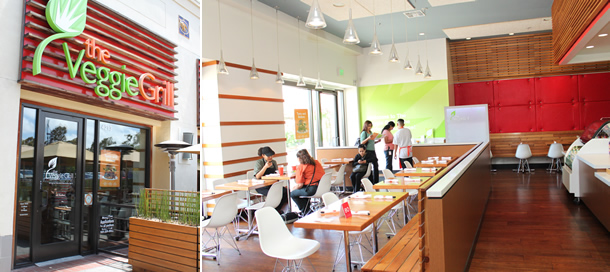 When we first visited The Veggie Grill we reviewed the Vegan Cheeseburger (and it was delicious!). During our visit we noticed a sign near the cash register for vegan Buffalo wings. The wings were a new item and weren't even on the menu yet. Meatless Buffalo wings you say? Hmmmm…This we had to try!! The vegan Buffalo wings at The Veggie Grill were amazing and surprisingly maintained the flavor and texture of real meat wings! Whether you're a vegan or carnivore these tasty wings will not disappoint!


The Veggie Grill currently has seven locations (two in Orange County and five in Los Angeles) and is a hot spot for vegans, vegetarians and carnivores alike. It has over eleven thousand Facebook fans (growing each day) with plenty of glowing reviews and great press coverage to back up all its hype (from Los Angeles Magazine, Orange County Register, OC Metro and others).


The Veggie Grill's menu consists of items that are 100% plant-based, dairy-free and no animal-based products are used. While the menu may be vegan, it still appeals to all types of diners (vegan to carnivore) who enjoy delicious, high-quality food that is also nutritious!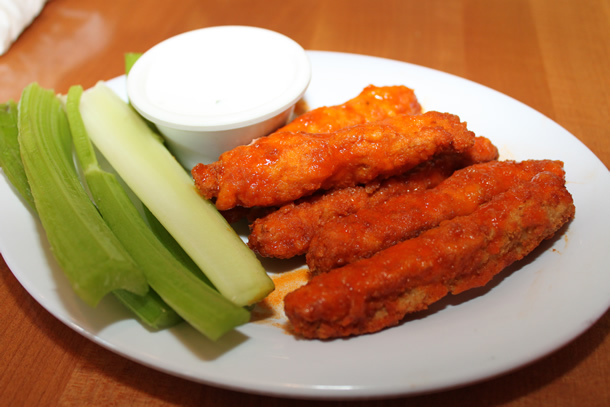 We ordered the vegan Buffalo wings ($6.25). It came with celery and vegan ranch dressing for dipping (made from milk, chili powder, onion and garlic).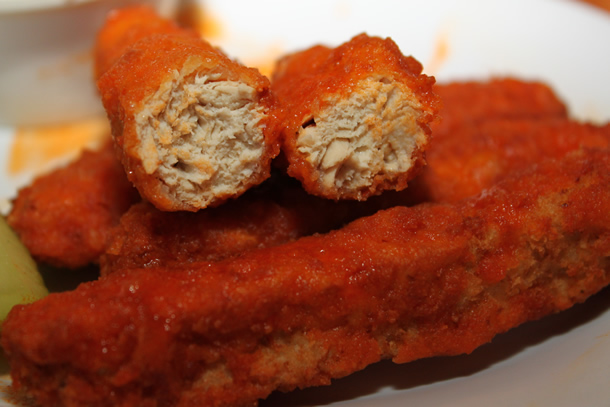 The vegan wings were absolutely amazing. We would have never thought meatless Buffalo wings could taste so good. The meat replica (made from wheat protein and soy) was juicy, flavorful and surprisingly maintained the flavor and texture of real chicken wings!

Overall we enjoyed our experience at The Veggie Grill. The meatless Buffalo wings were amazing! The fun environment and friendly service added to our positive experience. Whether you're a vegan, vegetarian or carnivore, these flavorful vegan wings will not disappoint!