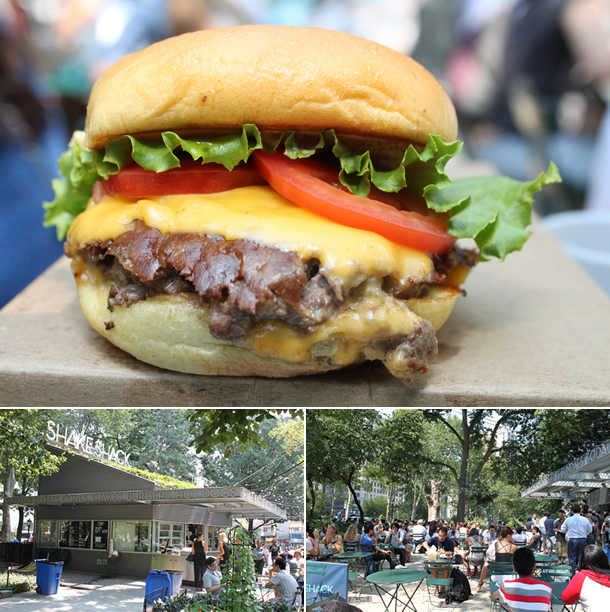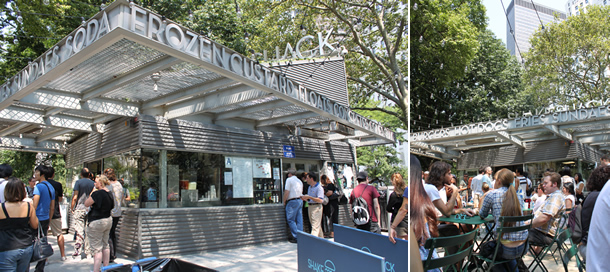 The Shake Shack opened in 2004 and has since grown to ten locations — six of which are in NYC (Madison Square Park, Upper West Side, Citi Field, Theater District, Upper East Side and Battery Park City). Shake Shack is a NYC hot spot popular among locals and tourists. We visited the Madison Square Park location at E 23rd St and Madison Ave.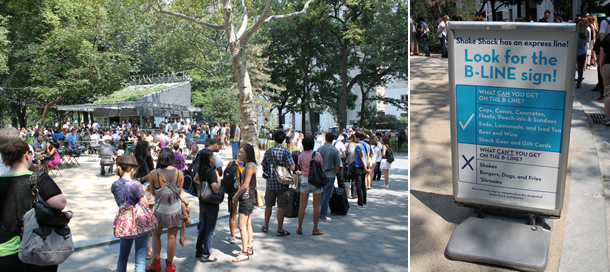 Shake Shack in Madison Square Park is located at the southern end of the park and it's almost impossible to miss. During peak hours long lines are formed where customers will wait 30 minutes plus for featured menu items such as frozen custard desserts, shakes, concretes, Shack burgers, Chicago hotdogs, 'shroom burgers, and more. There is an express line (called the "B-Line") for faster service for beverages and desserts only.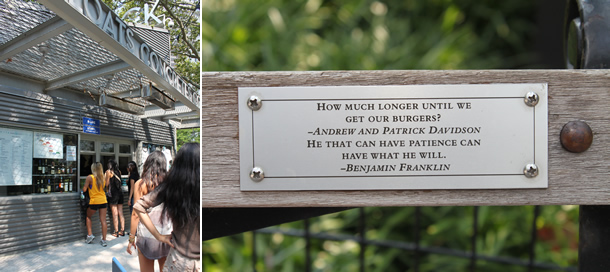 There are five burgers on the menu. A ShackBurger is $4.50 (double $7.00). A hamburger is $3.50 (double $5.50). A cheeseburger is $4.00 (double $6.50). 'Shroom Burger (vegetarian) is $6.50. Shack Stack is $8.50 (a combination of a cheeseburger and a 'Shroom Burger). Burgers at Shake Shack are made from 100% all natural Angus beef (no hormones and no antibiotics ever). The beef is ground fresh daily from a proprietary Shack blend. The burgers are cooked to medium and served plain unless otherwise requested (you can ask for lettuce, tomato, pickle or onion).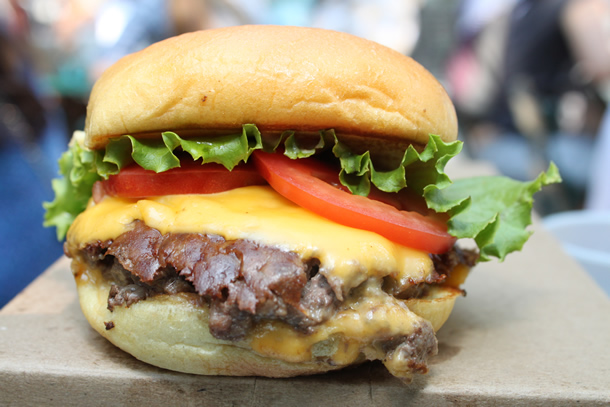 We ordered a ShackBurger ($4.50) and a root beer float ($4.75). The ShackBurger came with a 4 ounce burger, American cheese, green leaf lettuce, plum tomato and ShackSauce (a Thousand island dressing) and served on a grilled potato bun.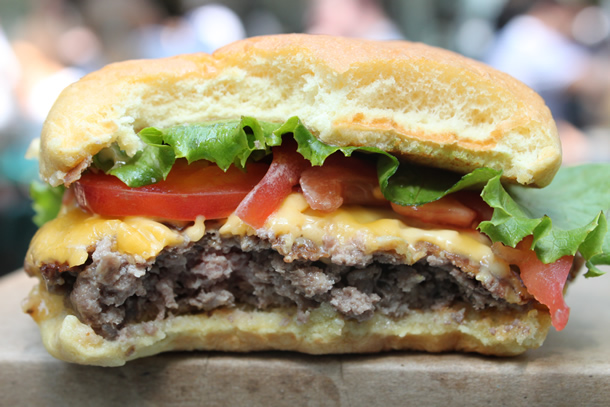 ShackBurger was amazing and one of our favorite burgers to date! The mouth-watering hand-formed patty made from Shake Shack's proprietary blend of premium beef was super juicy and full of flavor. The potato bun was excellent and one of the best hamburger buns we've ever had. Soft and tasty yet hearty enough to hold up the burger and all its contents.

The root beer float was also delicious. It came with delicious frozen custard and was a great addition to our meal.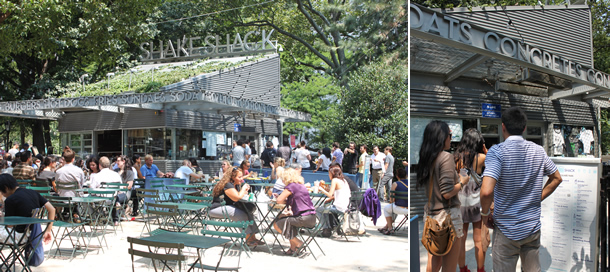 For an amazing burger and delicious frozen custard desserts at one of the most popular burger joints in NYC, Shake Shack is a must try. While the line may be long, it's worth the wait!