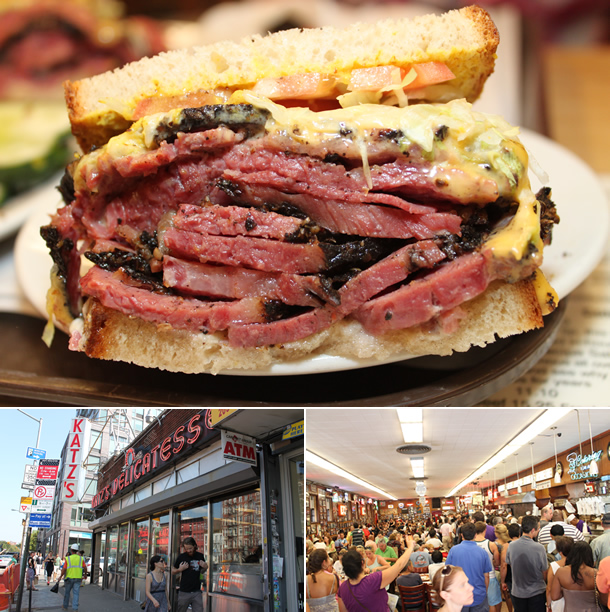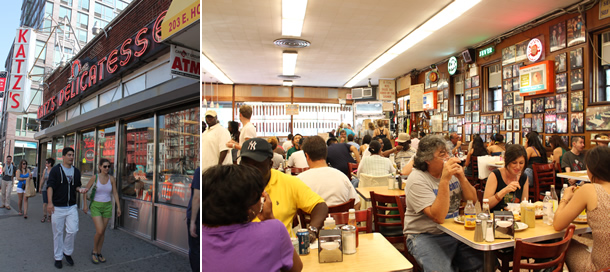 Katz's Delicatessen is one of the most popular delis in New York. To say it's a hot spot for sandwiches would be an understatement. Crowds of people (tourists and locals) pour into Katz's every day to taste the delicious sandwiches and experience a tradition that was established in 1888.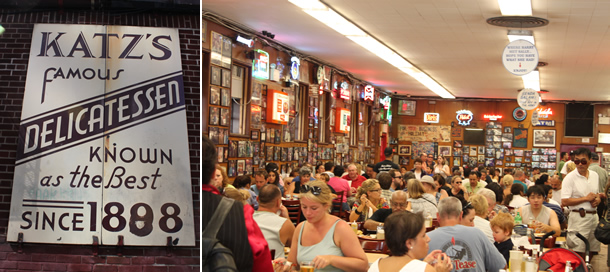 Katz's Deli opened on Ludlow St. in 1888 on the lower East Side but eventually relocated to the other side of Ludlow in the 1900's due to subway construction. In 1946, the counterman section (where meat is sliced to order) was added to accommodate the crowds. Despite the relocation, Katz's Delicatessen continues to follow a time consuming and labor intensive process of meat including methods of smoking, pickling, spicing, and curing that began when the store opened in 1888.

The atmosphere at Katz's was fun, crowded, casual and entertaining. The process for ordering food was very unique. Upon walking in the door each person is given a ticket that must be returned before leaving. A security guard was always present at the door and a big sign read "$50.00 min. fee for each ticket not returned" to let you know returning of the tickets was no joke. We handed our ticket to the counterman when ordering and he/she filled it out with our order. We turned the ticket in and paid as we exited.


We ordered Katz's Pastrami sandwich ($15.75). Yes, it was really $15.75 for a sandwich and we weren't the only ones shocked by the price. We overheard plenty of conversations between people in awe over the price while we waited in line to order. Rather than run for the door we decided to give it a try given the amount of people there.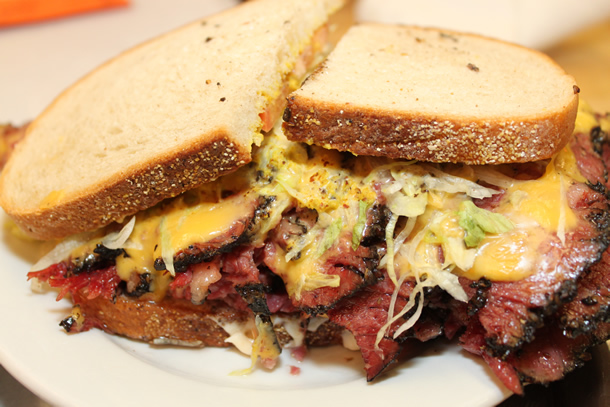 Katz's Pastrami sandwich was amazing! It was one of the best pastrami sandwiches we've ever had. It came with smoked pastrami hand carved to our specification and we added lettuce and tomato ($0.60) and American cheese ($1.00). It was also served with a side of tasty pickles and cucumbers.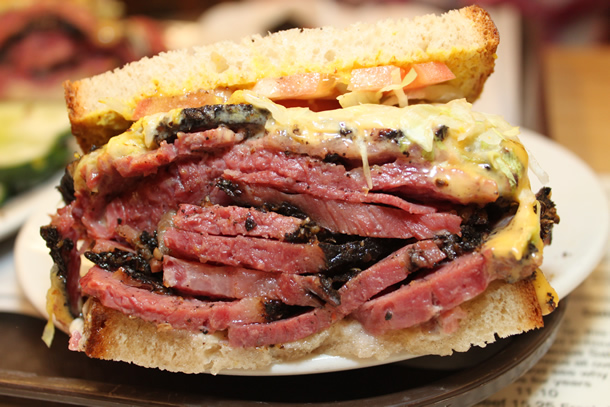 The pastrami was super juicy, very flavorful and had a mouth-watering texture. The sandwich came on delicious fresh bread and was more than enough for the two of us to share.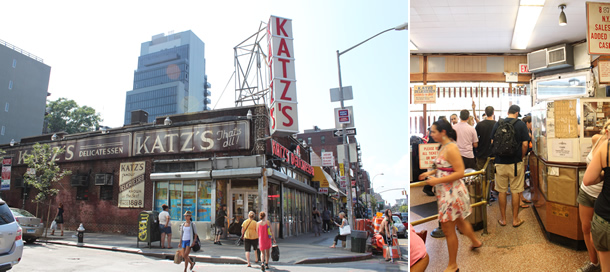 For a one-of-kind experience at one of the most popular deli's in New York, Katz's Delicatessen is a must try. Although the sandwiches are not cheap, sharing one was more than enough for two (or three) and worth every penny.