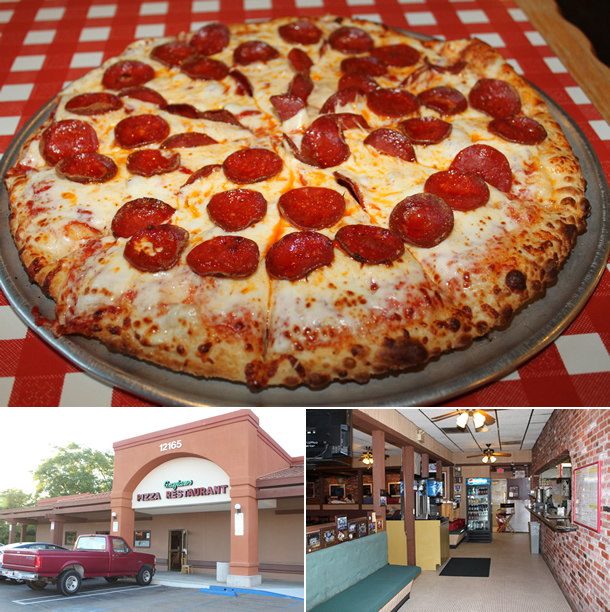 We heard positive things about the pizza at Graziano's Pizzeria in Rancho Bernardo so of course we had to try it. Graziano's Pizzeria won best pizza place in San Diego by San Diego Union Tribune and AOL City's Best in 2010 and is currently ranked #3 by Urbanspoon among pizza places in all of San Diego. With those types of stats we had high expectations for Graziano's Pizzeria. And while we were a bit skeptical upon first arriving (the inside looked a bit outdated for the area and it wasn't very busy) that all changed once we tried the pizza. The pizza was excellent and indeed a winner!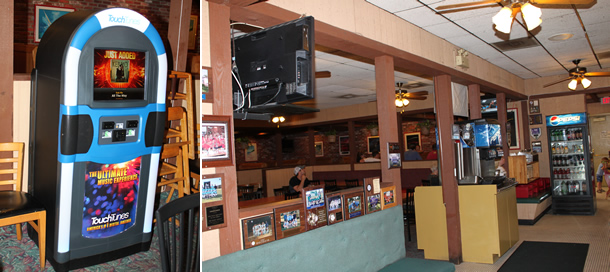 Graziano's Pizzeria is located on Alta Carmel Court (off Avenida Venusto) in Rancho Bernardo (off the 15 freeway exit). The inside design looked a little old-fashioned (older fixtures, green plastic padded seats, 1970's style elementary school carpeting, etc.). There was a lot of space however with two levels of booth seating, a juke-box and sectioned off game area for kids to play. The atmosphere was relaxed and casual and the setting appeared to be very fitting for large family events, sports banquets and little league parties. The service was also fast and friendly.


One of the first things we noticed was people's names written on the brick walls inside. Graziano's Pizzeria in Rancho Bernardo allows customers to write their names on the bricks or a comment (needless to say it must be appropriate and clean). When we asked the workers about it they said it was a back-east thing and offered us a marker to write something – We of course took them up on their offer and signed away!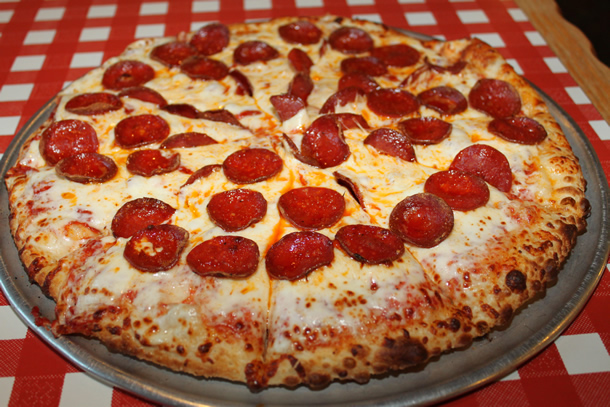 As for the food, we ordered a large 14" pepperoni pizza ($15.19) and a small dinner salad ($3.79). We actually purchased a Groupon Now deal ($9 for 1 large 14" cheese pizza and added a topping $1.70) ahead of time which saved 31% on the pizza.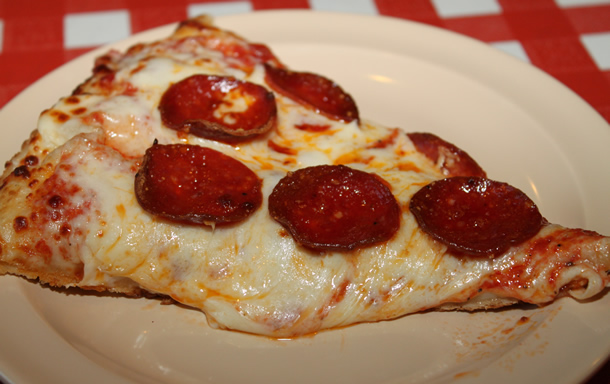 The pepperoni pizza was delicious. The pepperoni pizza was served hot and fresh on a metal pizza tray. The pizza was cooked to perfection and loaded with cheese. In fact, there was so much cheese it was oozing off the side of the pizza slices (Yummy!) which added to the deliciousness of the pizza. The pepperoni was flavorful and the sauce was also excellent. The crust was not a thin crust or a thick crust — it was right in-between (delicious and cooked perfectly).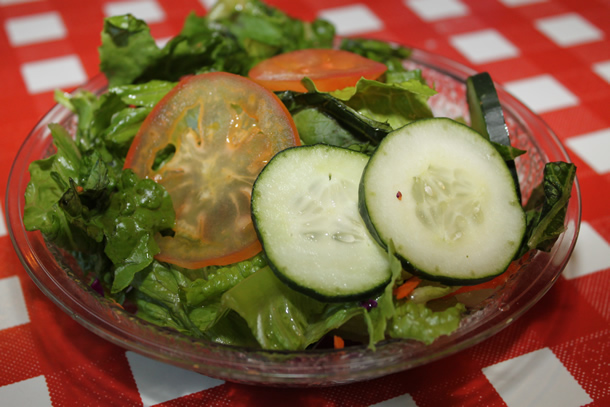 The salad was also good and the veggies were fresh. It came with tomatoes and cucumbers and our choice of dressing (we chose blue cheese). It was a good addition to the pizza.

Overall we enjoyed our experience at Graziano's Pizzeria in Rancho Bernardo. The pizza was delicious. Also the workers were friendly, the service was fast and we even got to sign the brick walls inside! For delicious not thin and not thick but right in-between crust pizza, Graziano's Pizzeria is worth a visit!