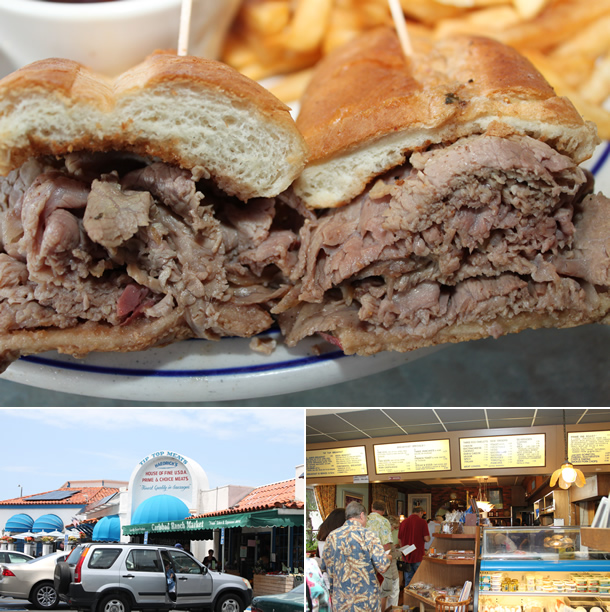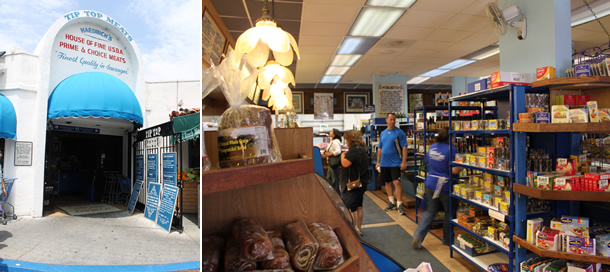 Tip Top Meats and European Delicatessen is located in Carlsbad in San Diego County off the 5 freeway on Paseo Del Norte (between Camino Del Parque and Palomar Airport Rd). It's a full German market offering a huge selection of German foods and products with a popular deli and restaurant that has a cafeteria style feel to it. The restaurant had a menu with a large selection of breakfast, lunch and dinner options made-to-order.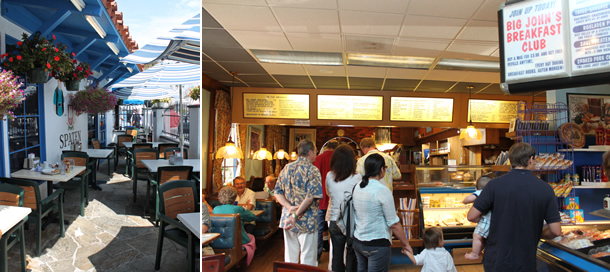 The atmosphere at Tip Top Meats and European Delicatessen was unique, fun, casual and very popular. We had fun just walking around looking at all the different German items that you would not find at the average chain grocery store. It was obvious Tip Top Meats was a place where locals and non-locals traveled to for the large variety of deli meats and unique European products. The restaurant inside the market was equally as busy. There was a large seating area in the back and a small patio area for outdoor eating. As we waited in line to order we looked over a menu.


We ordered a corned beef sandwich ($7.49) and a French dip sandwich ($7.98). Both hot sandwiches were served with French fries.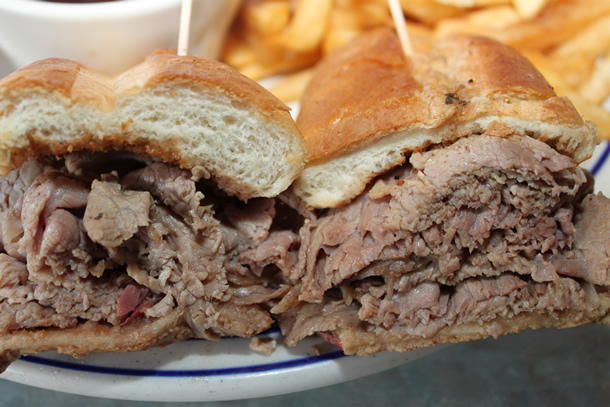 The French dip sandwich came on a French roll with roast beef and a side of au jus for dipping. The French roll was lightly toasted and the sandwich was chock-full of roast beef. The sandwich was warm and tasted delicious dipped in the au jus.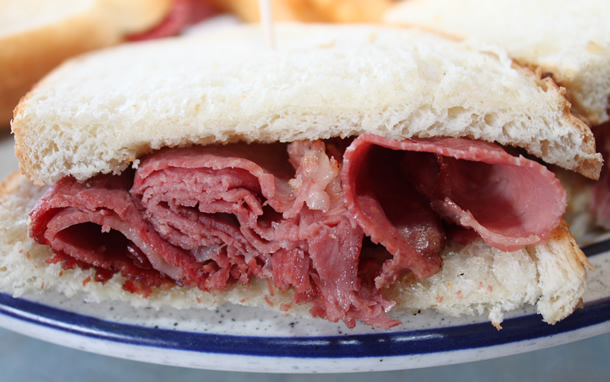 The corned beef sandwich came with corned beef and our choice of bread – we chose sourdough. The sandwich was full of corned beef and was served as three half sandwiches. The meat was high-quality but unfortunately ours was pretty dry.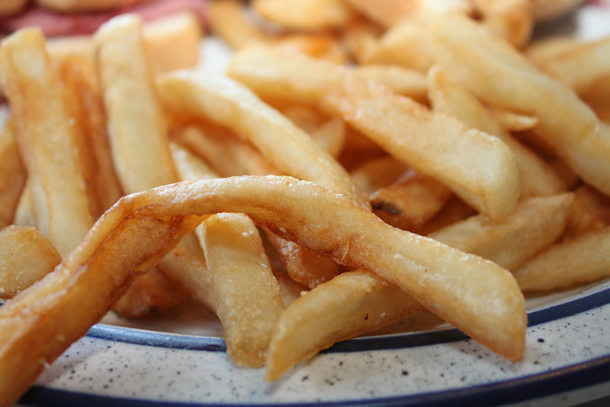 The hot sandwiches came with French fries which was a nice addition. The fries were good and similar to cafeteria style fries (lightly salted, soft in the center with a light crisp on the outside).


We were a little bummed the sandwiches only came with bread and meat (no condiments). It would have been nice to try some of the unique German products throughout the store such as the dozens of various European mustards available in the market. If we were able to sample some of the mustards with our sandwich we would have purchased at least one to take home if we liked it (that could be a good marketing strategy:). Overall, we enjoyed the unique German Market experience Tip Top Meats and European Delicatessen offered – It was definitely one-of-a-kind and we'd like to return to try out one of the many dinner plates or some fresh European cut meats at the deli.