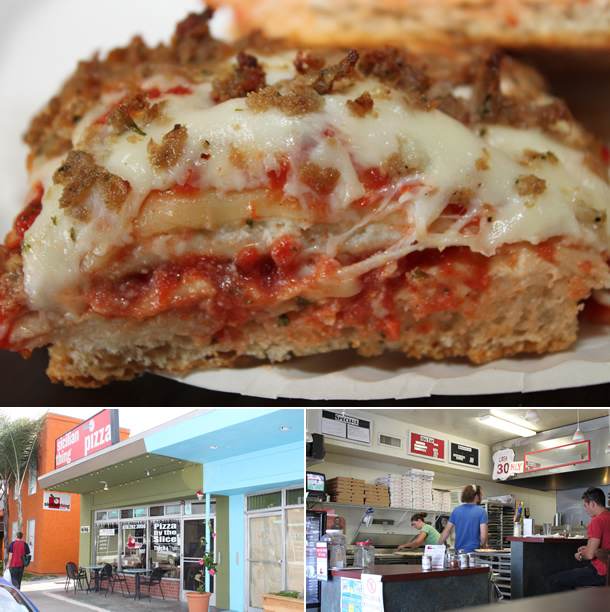 Sicilian Thing Pizza is located in the North Park neighborhood in San Diego on 30th Street (between Lincoln Ave. and Polk Ave.). Sicilian Thing offers whole 16" pizzas (either Sicilian square thick or round thin) and pizza by the slice. Recently, they've also added beer and wine to their menu. We heard great things about the pizza at Sicilian Thing so we were anxious to try it.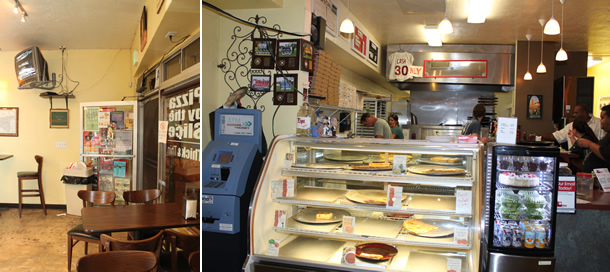 The atmosphere at Sicilian Thing Pizza was fun, casual, and super relaxed with a local hole-in-the-wall feel to it. Inside seating consisted of several table and chair setups and a few pub tables. There was also a couple table and chair setups outside (in the front of the establishment) if you prefer eating your pizza outdoors. The workers were friendly and it was pretty busy when we arrived with a constant flow of customers passing through. And for our entertainment there was actually a dude ordering pizza with his fly wide open – pretty hilarious.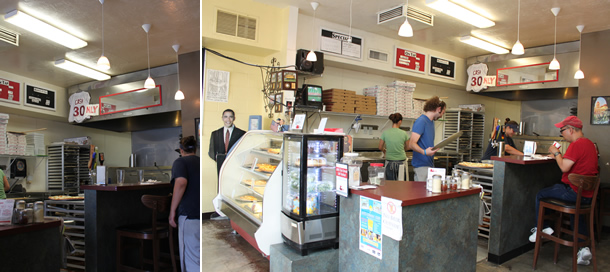 Hanging above the pizza oven is a hand-made sign (made from a baseball jersey + a piece of paper) that reads "cash only" to remind you that checks and credit cards are not accepted (so be sure you have cash before ordering). Inside you'll also find a close-to-life-size cut-out of President Barack Obama next to the ATM machine. So for those who could not afford to attend Barack Obama's 50th birthday dinner on August 3rd and get your picture taken with him ($35,800 per couple and an additional $10,000 for a souvenir photo with him) Sicilian Thing offers an amazing alternative (and best of all it's free!).


We ordered one ravioli and meatball Sicilian square thick slice ($3) and a pepperoni round thin slice ($2.25). Slices range in price from $2-$3 and whole 16" pizzas cost $14.25-$23 (depending on style and type selected).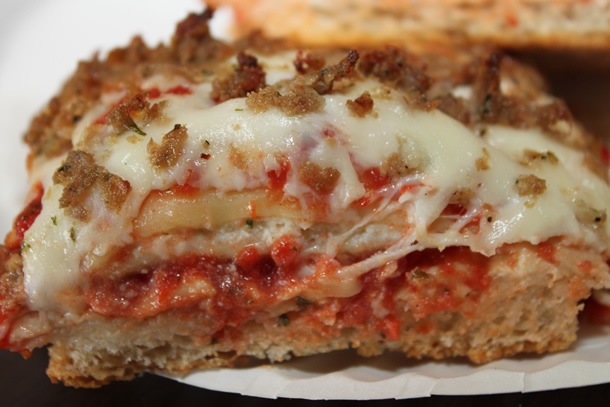 The ravioli and meatball Sicilian square thick slice we ordered was delicious. The thick and flaky crust with a nice light crisp to it was to die for. Having a ravioli and meatball on our pizza was a first. And it was excellent.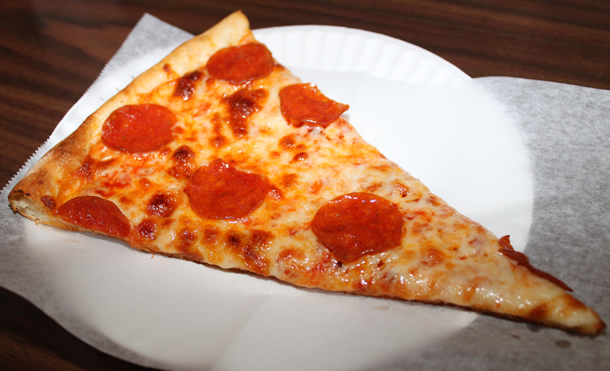 The pepperoni round thin slice pizza was equally delicious. The thin crust had a nice crisp to it and the cheese and pepperoni were fresh and super tasty.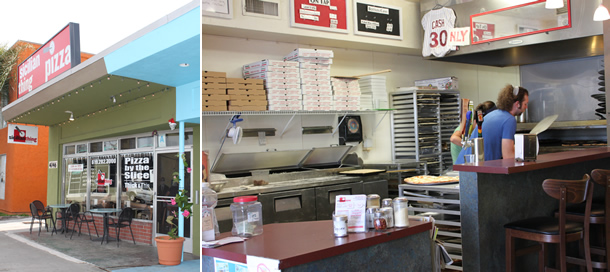 We enjoyed our visit to Sicilian Thing Pizza in North Park. We heard great things about the pizza and our experience did not disappoint. If you're looking for excellent New York style thin crust pizza or thick Sicilian square pizza in San Diego Sicilian Thing Pizza would be a great choice.