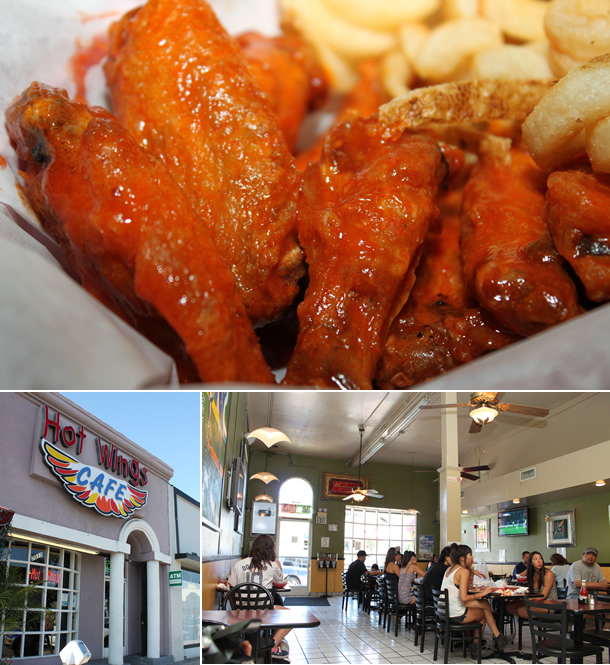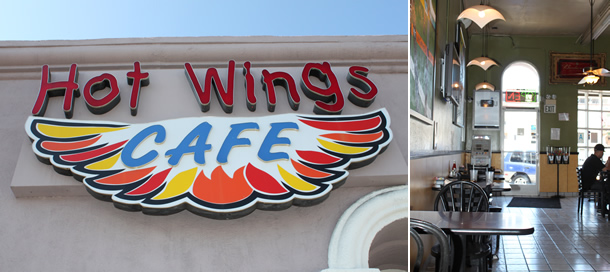 In our search for the best hot wings in Los Angeles we kept hearing about a place called Hot Wings Café. With tons of great reviews, a strong local following and some press coverage to back up the hype we had to check this place out. And we're so glad we did. Our experience did not disappoint!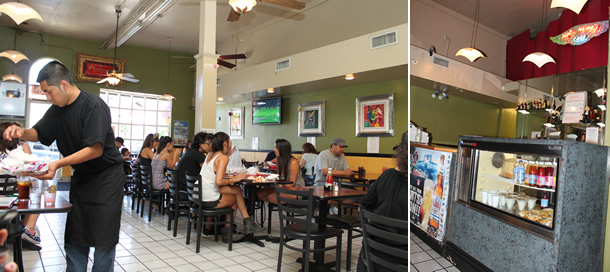 Hot Wings Café has been serving the greater Los Angeles area wings since 1986 (with three LA locations – Los Angeles, Glendale and Pasadena). We visited the first location on Melrose Avenue in Los Angeles. The atmosphere was fun, casual and had a hole-in-the-wall feel to it. There were four flat screen TV's for watching sports and a nice size list of beers and wines (over 20 to select from). It was obvious Hot Wings Café was a hot spot for tourists and locals coming back for their famous and delicious wings. And after eating their wings it's no wonder why!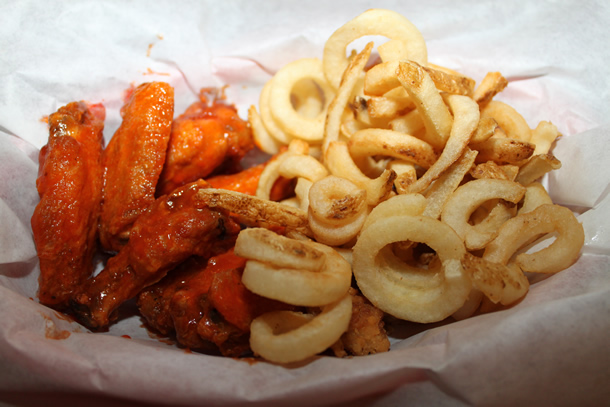 We ordered the 8 piece hot wings combo with curly fries ($9.65) which was served with ranch or blue cheese (we chose blue cheese). Our total bill was $10.59. The wings were crispy (not battered) and dipped in our choice of mild, hot, extra hot, BBQ, spicy BBQ or lemon-pepper. We selected hot (which had the perfect little kick to it).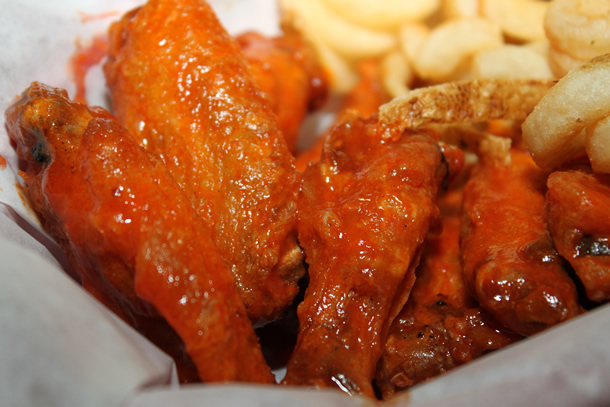 The wings were made-to-order and came out hot, fresh and crispy. The house made hot sauce had excellent flavor. And the house made blue cheese was amazing! The texture of the wings had the perfect crisp on the outside and the meat was very good. These were some of the best wings we've had to date!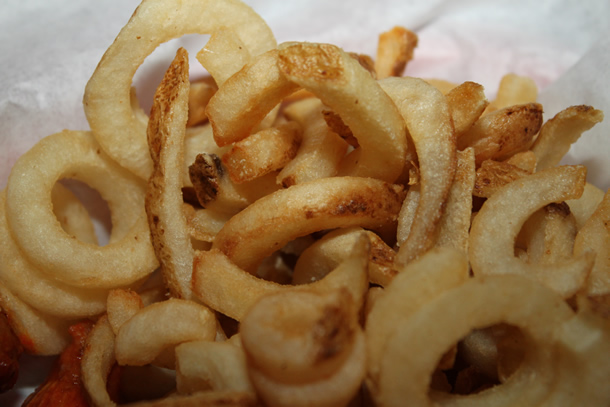 The curly fries were also good and a great addition to the hot wings. The fries came out hot and fresh with a light crisp on the outside of them.

We really enjoyed our experience at the Hot Wings Café on Melrose Avenue in Los Angeles. The atmosphere was fun, the service was super friendly and the hot wings were delicious! If you're in the Los Angeles area and a wing nut like us Hot Wings Café is a must try!