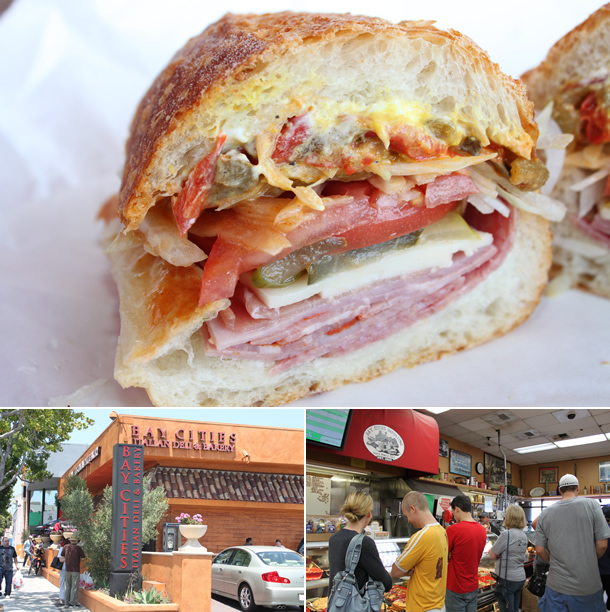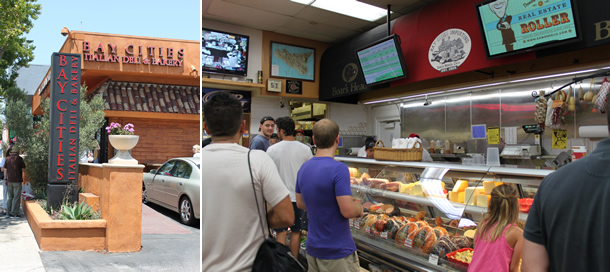 As we began searching for the best sandwiches in Los Angeles Bay Cities Italian Deli and Bakery in Santa Monica kept coming to the forefront. With numerous reviews, a lot of fans and press about their deli sandwiches we wanted to check this place out to see what all the hype was about.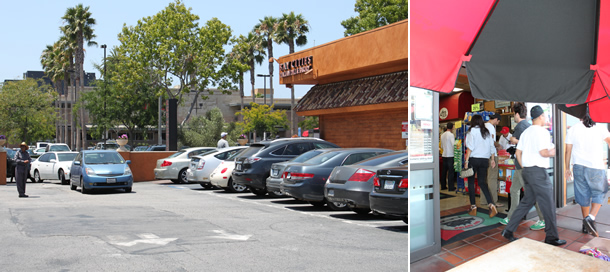 Bay Cities Deli and Bakery ("A Tradition in Santa Monica Since 1925") is located on Lincoln Street between Broadway St. and Colorado Ave. (across from Vons grocery store) in Santa Monica. Saying this place was busy, trendy and popular would be an understatement. When we visited there was a line of cars waiting just to park in Bay Cities' private parking lot (there was even a person outside helping with parking). Inside there was a deli counter where we pulled a number and waited our turn to place our order (hot or cold sandwich made to order). Checking out was similar to a super market – We picked a line and paid the cashier (in addition to sandwiches there are grocery items in the deli).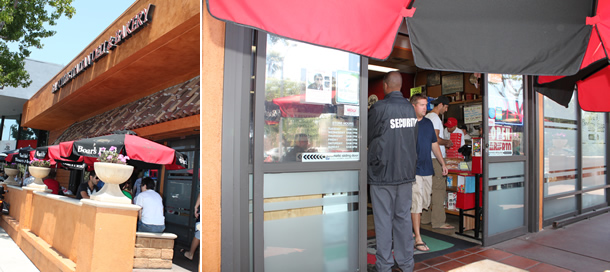 Upon entering there was a security guard standing in the doorway observing as patrons flowed in and out of the deli. The only thing Bay Cities Deli and Bakery had more of than customers were security cameras and eyeballs watching you're every movement. So before you pick or scratch somewhere you might regret showing up on a big screen TV for all to see, you might want to hold that urge until you go outside.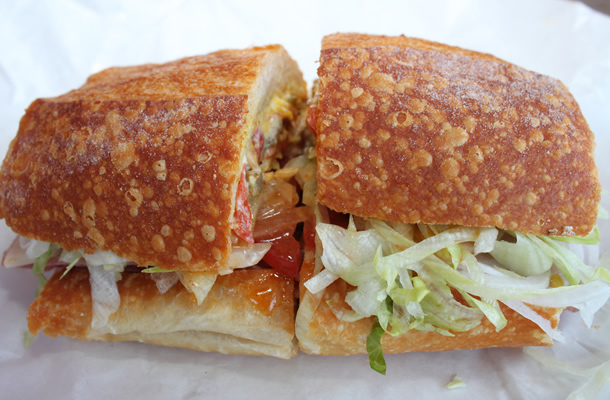 We were told by one of the workers The Godmother sandwich was the most popular sandwich and it's what put the establishment on the map. While The Godmother may be the most popular sandwich we also read several reviews (and were told) it was "overrated." Because of its popularity we ordered a small Godmother sandwich with "The Works." Our total bill was $6.35.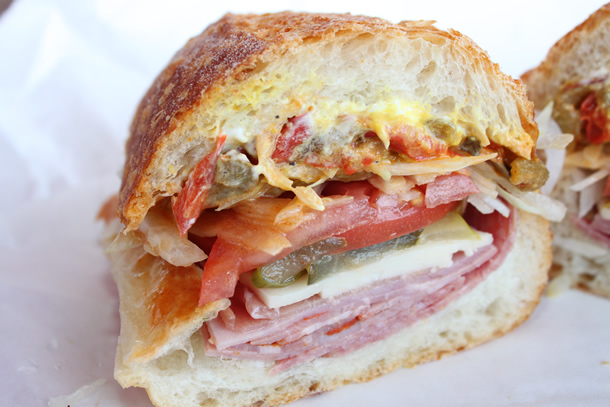 The Godmother sandwich was good and similar to an Italian sub – It came with Genoa salami, prosciutto, ham, mortadella, coppacola, and provolone cheese and was served on a fresh Italian roll (the roll was fresh but hard making it a little difficult to eat). You can select sliced wheat, rye, seven grain or Italian bread. Mayo, mustard (yellow, honey or Dijon), onions, pickles, tomatoes, lettuce, Italian dressing and peppers (mild or hot) can be added ("The Works") for a little extra cost.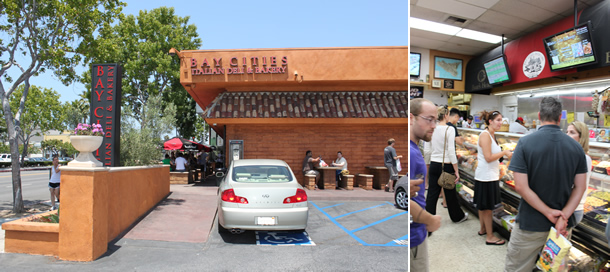 Overall we enjoyed our experience at the Bay Cities Italian Deli and Bakery. The Godmother sandwich was good but we can see why many have stated in their review that it's overhyped. To avoid a crowd and long wait we'd recommend going during non-peak hours or ordering to-go otherwise it could be a frustrating experience (consistent with many reviews we've read) — Parking can be difficult (not many spaces in the private lot), crowded (long lines to place order) and very minimal seating (just a few concrete tables outside near a very busy street—Lincoln). If you like Italian deli sandwiches, Bay Cities Deli and Bakery in Santa Monica is definitely worth a try. While you may not see what all the hype is about, at minimum you will get a good sandwich that is fresh and reasonably priced.