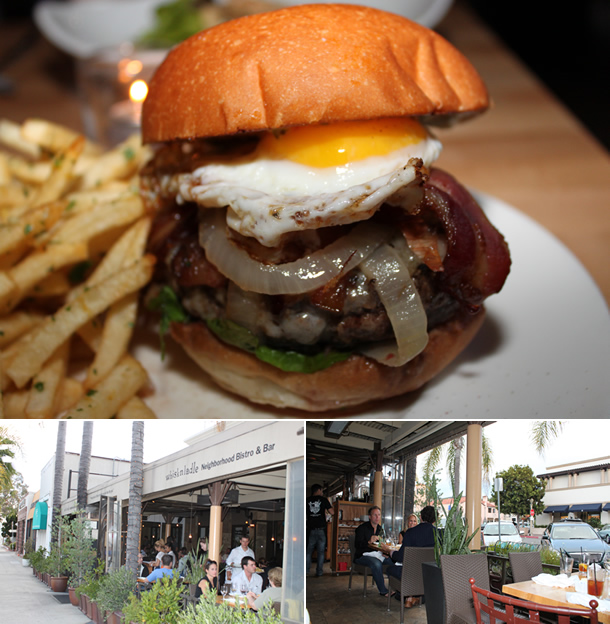 We had heard the gourmet WNL Burger at Whisknladle Hospitality ("Whisknladle") in La Jolla was a must try and with plenty of positive reviews and some press to back up all the hype we had to check it out. While the burger was on the expensive side it was worth it. In addition to the tasty burger, the ambiance and fun and beautiful downtown La Jolla location added to the experience. While our experience wasn't the best due to a mishap with our food we could tell that Whisknladle was classy and much loved so we're not going to be judgmental based on this one incident.


Whisknladle is located in downtown La Jolla just blocks from the beach on the corner of Wall St. and Herschel Ave. (diagonal from The Burger Lounge). Whisknladle had a modern design with large open windows in front that opened up to the sidewalk so you could enjoy the attractive downtown setting (you could feel the fresh air and see the people and palm trees outside).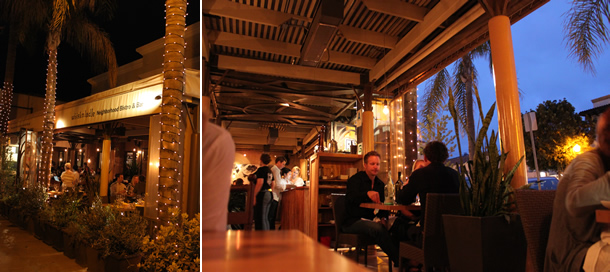 The atmosphere at Whisknladle was fun and casual with an upscale feel to it. In the evening the lights dimmed creating an elegant and romantic ambiance. Upon arriving we were immediately greeted by hostesses, our name was taken down for seating and we were seated shortly after.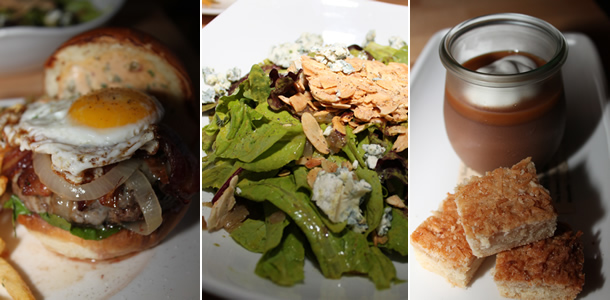 We ordered a WNL Burger which came with fries ($18.50), a Crows Pass Green Salad ($10.90) and a glass of wine GL Irony PN ($9.00). Unfortunately, there was a mishap with our burger but the manager came out quickly to apologize and address the issue. We were not charged for the burger and we were given a Valhrona Dark Chocolate Pots De Crème dessert ($9) as a courtesy by the manager (which emphasized the service and hospitality Whisknladle offers).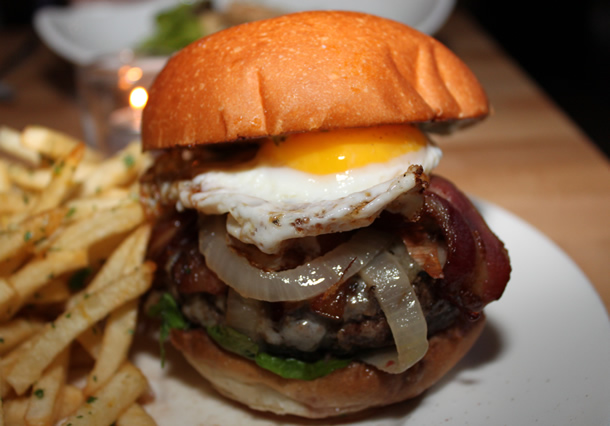 The WNL Burger came with Artisan cheese, bacon, lettuce, caramelized onions, a fried egg, and was served on a lightly toasted bun spread with house dressing. The caramelized onions, bacon and spread on the bun added to the deliciousness of the burger.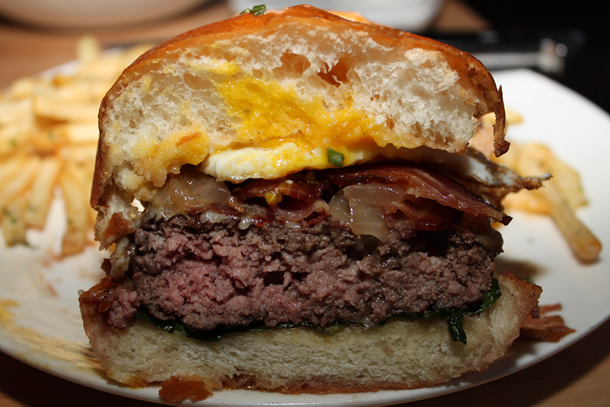 The burger was cooked to perfection and tasted excellent. It was juicy, tasty and slightly pink throughout. Although it was on the expensive side, it was one of the best burgers in San Diego we've had.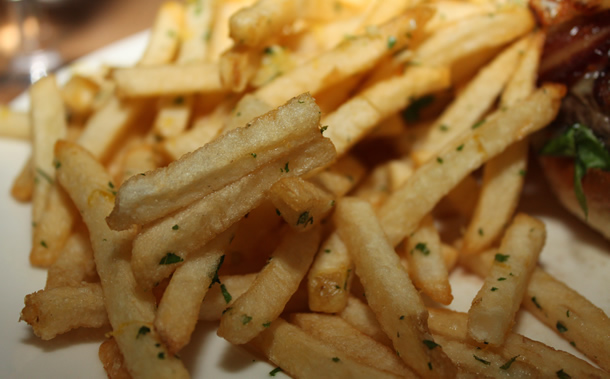 The fries that came with the WNL Burger were lightly seasoned and had a light crisp to them giving it a great texture. The fries were also seasoned with lemon zest giving it a very distinct lemon flavor which we were not especially crazy about.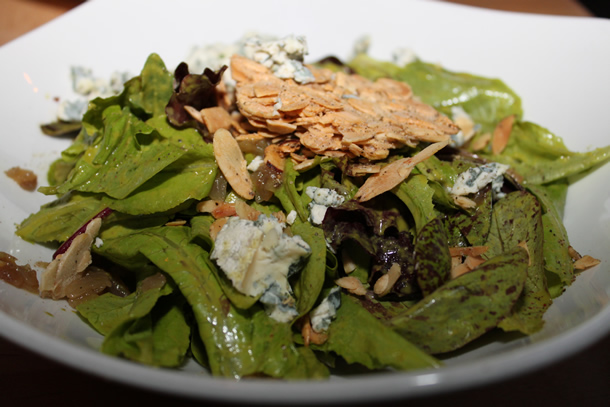 The Crows Pass Green Salad came with black pepper almonds, cilantro vinaigrette, sweet roasted shallot and blue cheese. The salad was fresh and beautifully presented. Unfortunately, we only took a couple bites as the dressing had a strong and unique lemon flavor that was a bit too much for us. Next time we will go with the popular Whisknladle Caesar salad ($12.90) which several people around us ordered.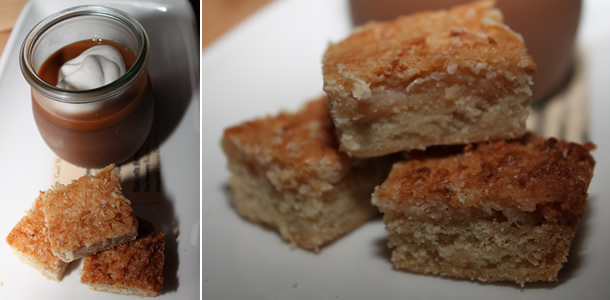 The Valhrona Dark Chocolate Pots De Crème dessert was delicious. It came with salted Cajeta and coconut macaroon shortbread. It was thick, rich and a great addition to our meal. The Valhrona Dark Chocolate was high-quality and tasted very good.


While our experience at Whisknladle wasn't as good as it could have been due to a food mishap it had a wonderful downtown La Jolla location, beautiful and romantic ambiance and the burger was one of the best in San Diego we've had. If you're in the La Jolla area in San Diego Whisknladle is definitely worth a visit!