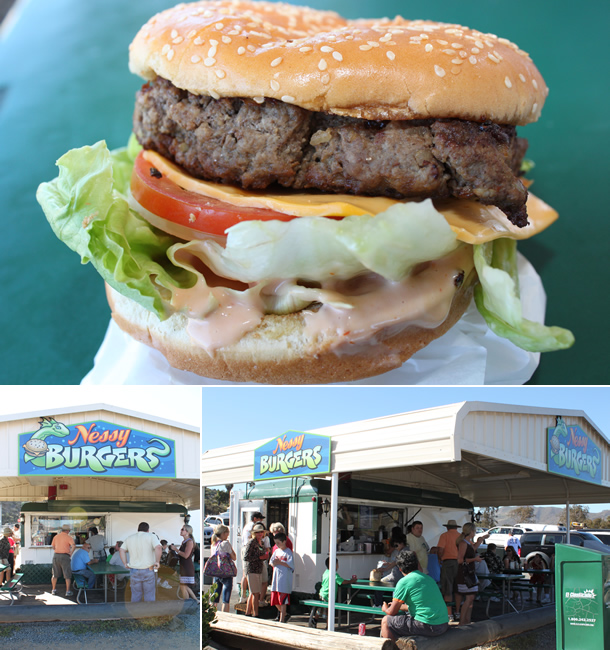 When we were told we had to try the burgers at a place called Nessy Burgers in Fallbrook (in northern San Diego County) we did some research to find out more about this place. Nessy Burgers had plenty of great reviews and since we knew a couple that highly recommend it we wanted to pay Nessy Burgers a visit!


Nessy Burgers opened in 1989 by owner Sandra Webster. It is a portable trailer establishment with a mom-and-pop shop feel located off the main street next to a Mobil gas station off the I-15 and highway 76 freeway. Its location on a long stretch of freeway (with not much around) attracts a lot of truck drivers and people pulling off the I-15 looking for a bite to eat. Outside seating consisted of three picnic benches under a large metal awning with Nessy Burger signs on it.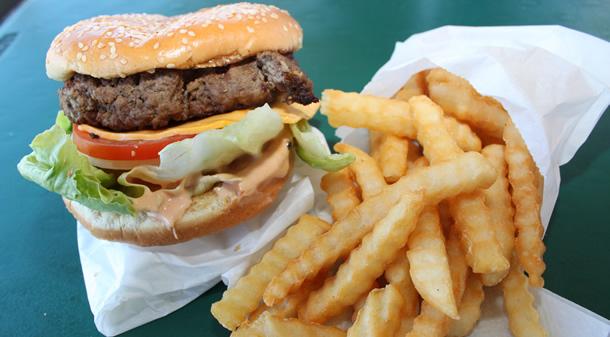 Nessy Burgers uses beef supplied by a local supermarket. The beef patties are made from a special blend of premium chuck and sirloin beef and ground fresh every morning (no fillers, no preservatives and never frozen). The only thing added is Sandra's secret blend of herbs and spices. When we visited Nessy Burgers on a Sunday (just before it closed at 5pm) it was busy with a line of patrons ready to place their order right up until the grill was shutoff. The service was excellent and it was nice to meet and speak with the owner Sandra (and her husband Charlie). We ordered a Nessy Burger ($5.50) and Nessy Fries ($2.75).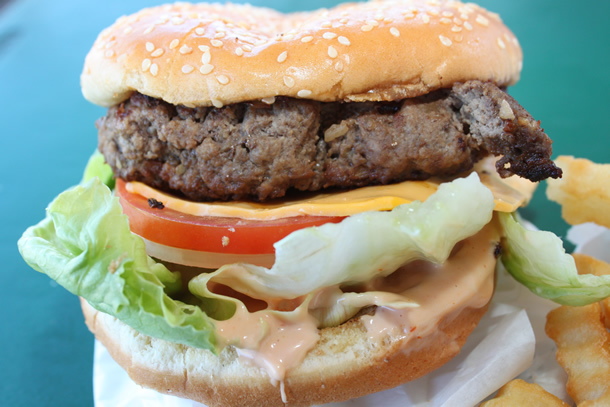 The Nessy Burger came ½ pound of beef, American cheese, lettuce, tomato, onion and thousand island dressing and it was served on a sesame bun. The veggies and bun were fresh and the ½ pound burger was huge.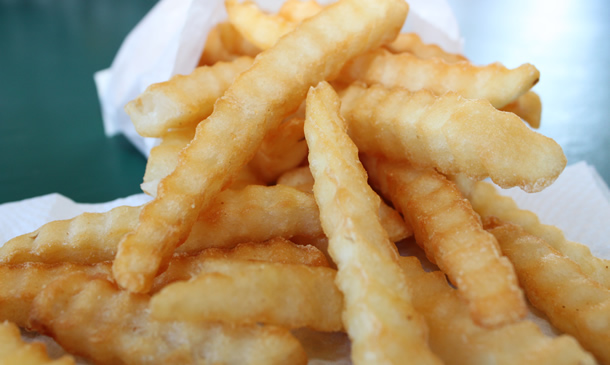 The fries were an old-school crinkle cut fries (reminiscent of Del Taco). The fries were served hot, fresh and had a nice crisp on the outside. The fries were pretty good (pretty bland with no seasoning and not much salt).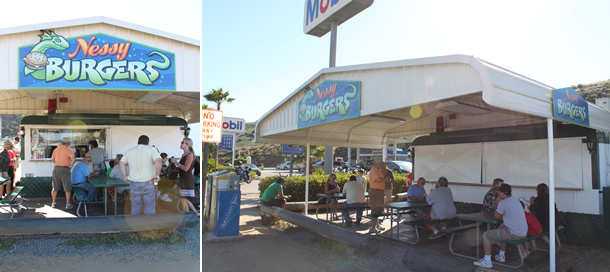 Overall, we enjoyed our Nessy Burgers experience. It was nice to pull off to the side of the road (after a long drive on the I-15 out to Temecula) for a manly burger cooked out of a portable trailer. If you're on the long stretch of the I-15 or highway 76 (and want to stop for a burger) Nessy Burger's is worth a visit!