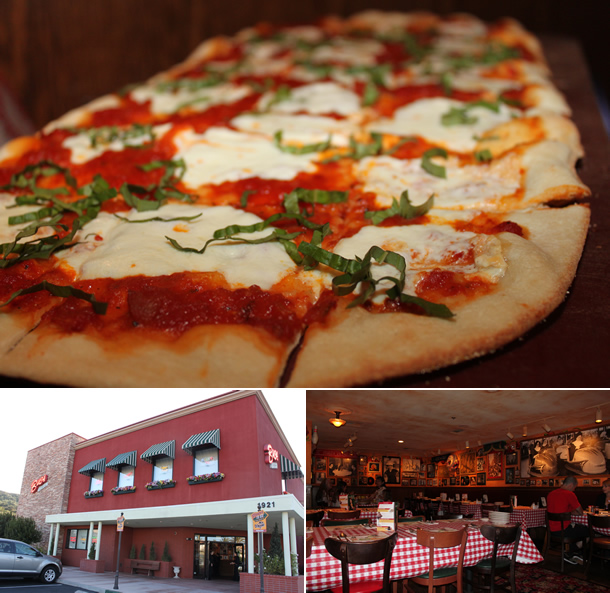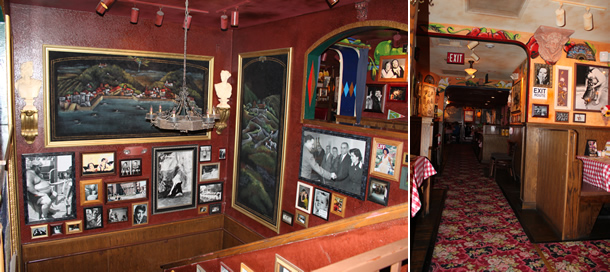 While searching for the best pizza places in San Diego we had heard many good things about the pizzas at Buca di Beppo – Specifically the Margherita Pizza. With a large Facebook following, plenty of positive pizza reviews and a very generous coupon for $10 off ($20 minimum order) we had to try Buca's Margherita Pizza out. And we're so glad we did. Buca di Beppo had a fun atmosphere, friendly service and an excellent pizza!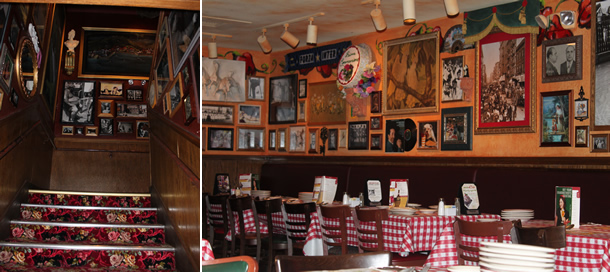 Buca di Beppo is an authentic Italian restaurant where family and friends can enjoy the Italian traditions of food, friendship and hospitality. Staying true to the Italian culture, Buca di Beppo's dishes are served family style and are meant to be shared. The first Buca di Beppo opened in 1993 in the basement of a Minneapolis apartment building and has since grown to 87 locations across the country.


We visited the Buca di Beppo location in Carlsbad California which is conveniently located in a popular shopping center called the Forum. The Forum has over 30 stores such as the Apple Store, LOFT, Tilly's, Sur La Table, Geppetto's Toy Store, Bed, Bath & Beyond, Victoria's Secret, The Wine Loft, Z Gallerie and several restaurants including The Counter. So if you enjoy shopping and authentic Italian dining Buca di Beppo in Carlsbad would be an excellent choice. The atmosphere was fun, family friendly and casual yet eloquent. The ambiance and inside design of Buca di Beppo alone is worth the visit – It is eloquently decorated with Italian memorabilia from wall to wall and from floor to ceiling.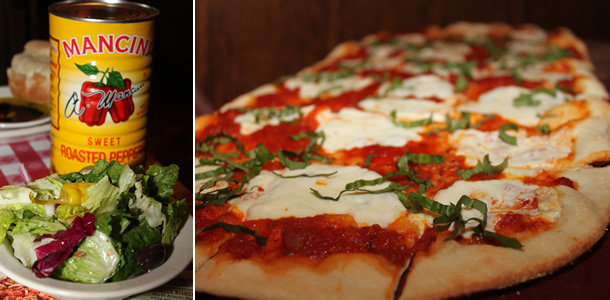 We ordered a large Margherita Pizza ($18.95) and a mixed green salad ($3.95) side. Because we had a $10 off coupon ($20 minimum order) our total after tax and discount was $13.48.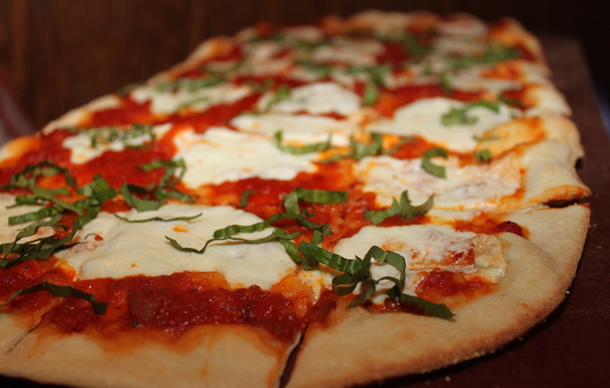 The large Margherita Pizza had about 18 slices (rectangular cut) and was enough for about 3-4 people to share so we ended up bringing about half of the pizza home (which made for a nice lunch the next day).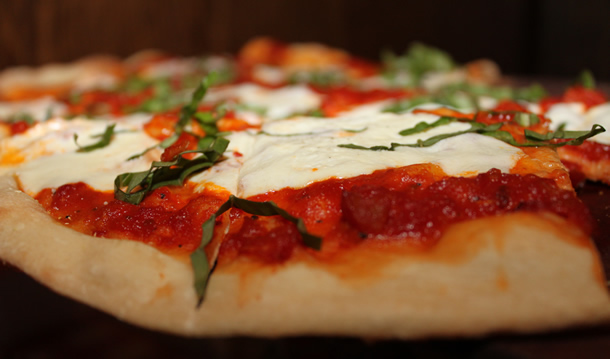 The Margherita Pizza came with fresh mozzarella cheese, aromatic basil and Buca's authentic pizza sauce. It was delicious. We also loved the light thin crust that had the perfect crisp to it.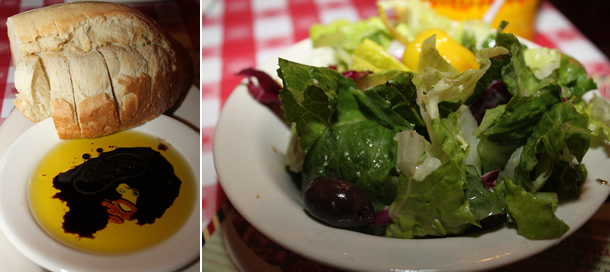 The side mixed green salad was very good. It's not on the dinner menu (it's on the lunch menu) but apparently it can be ordered during dinner. The side salad was a lot smaller and cost quite a bit less than the full family style salads on the dinner menu. Because it was just the two of us it was the perfect amount to share (for a very light bite). Fresh bread was served with our meal and it tasted great dipped in the olive oil and balsamic vinegar.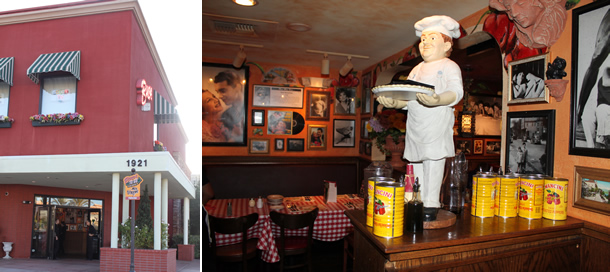 Overall, we enjoyed our experience at Buca di Beppo. We loved the authentic Italian dining, ambiance, friendly service and excellent pizza. If you're looking for a tasty thin crust pizza with an amazing light crunch, Buca di Beppo would be an excellent choice!