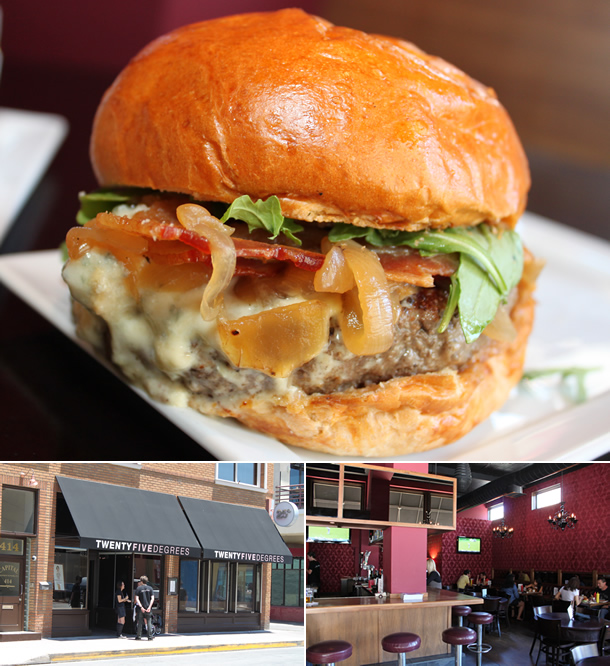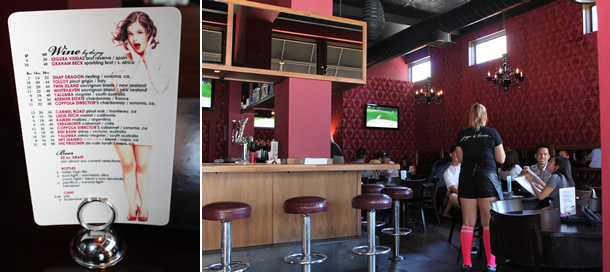 We've been looking forward to hitting up Twenty-Five Degrees in Huntington Beach California to try the hyped up burger and see the ambiance. Our eagerness was driven by positive reviews, substantial press coverage and the touted food and atmosphere at 25 Degrees. And our experience did not disappoint!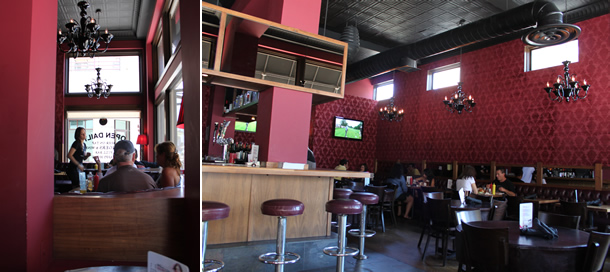 Established in 1994, the Domaine Restaurants are a collection of forward thinking dining concepts (25 Degrees one of them) led by Tim and Liza Goodell (Executive Chef and Vice President respectively) who were also named "one of the country's most talented husband-and-wife teams" (according to Gourmet Magazine). There are currently four 25 Degrees locations (Hollywood, Phoenix, Huntington Beach and Beijing). 25 Degrees has been around since 2004 with the Huntington Beach location being the newest (opened in July 2009). Domaine Restaurants has also inspired innovative restaurants such as Dakota, Troquet and the Red Pearl Kitchen (located in the San Diego Gaslamp District).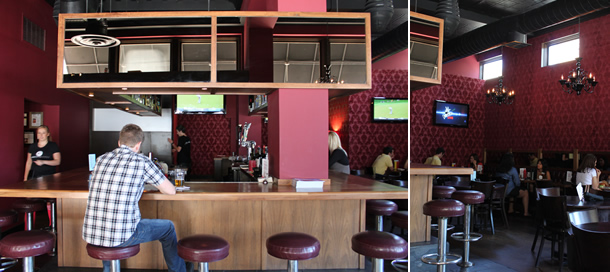 Twenty-Five Degrees (which refers to the temperature difference between a medium rare and well-done burger) offers a new twist on the traditional American burger joint. It offers a casual, yet upscale dining experience with unique burger toppings (and a build your own burger option reminiscent of The Counter and Slater's 50/50 Burgers by Design), a wine list with more than 50 selections, a full bar, and signature handcrafted specialty cocktails and adult-inspired milkshakes and sodas. The self-described "Bordello meets Burger Bar" is decorated with French toile wallpaper and black crystal chandeliers, which added to the old Hollywood ambiance with a posh and swanky feel to it.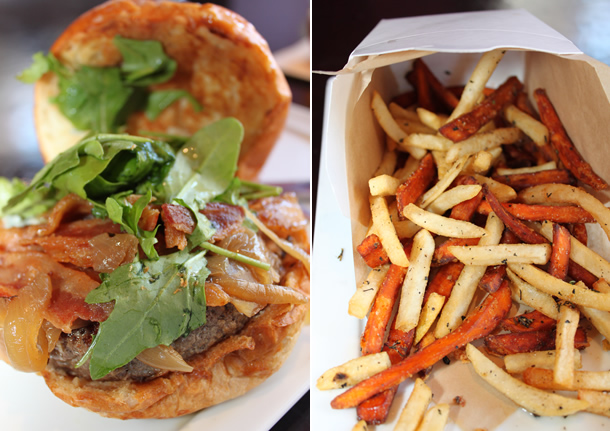 When we visited 25 Degrees in Huntington Beach we ordered a "number one" burger ($10.50), a half and half mixture of fries and onion rings ($6), a side of ranch ($0.50) and a coke ($2.75). Our total bill with tax came to $21.48. Sharing the burger, fries and onion rings was enough for the two of us.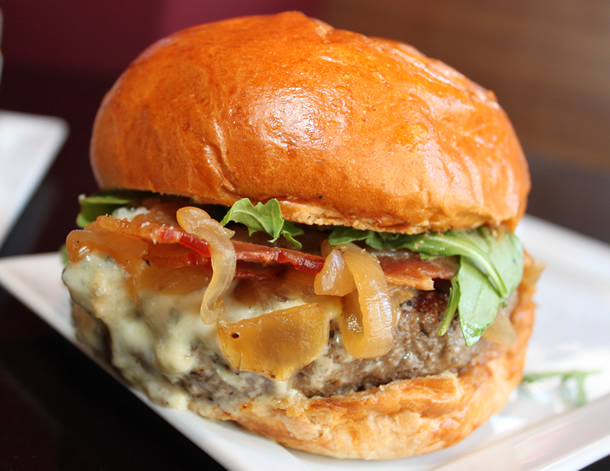 The "number one" burger came with caramelized onions, prelibato gorgonzola, crescenza, bacon, arugula and Thousand Island dressing and was served on a delicious slightly toasted bun with a light semi-flaky texture (reminiscent of a croissant).

The burger was juicy, tasty and cooked to perfection. The caramelized onions, gorgonzola and bacon really added to the delicious flavor of the burger. The "number one" was an excellent burger and one of the best gourmet burgers in Orange County we've had.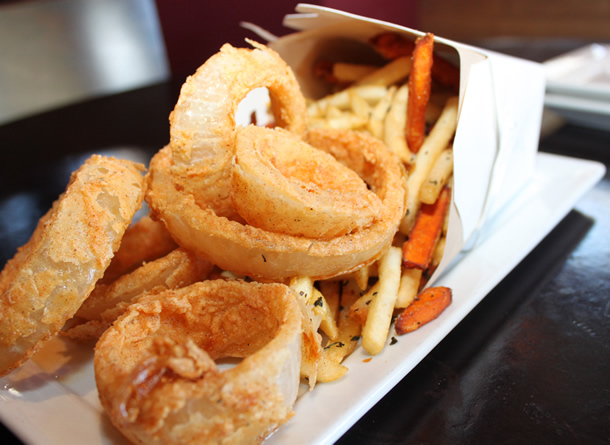 The half and half we ordered was a mixture of regular fries and sweet potato fries (first half) and onion rings (second half). Since the fries and onion rings did not come with a dipping sauce (which we were expecting) we asked for a side of ranch (which cost $0.50 but didn't realize it until we got the bill). Not a big deal but it would have been nice if the fries came with a fun signature sauce like most of the gourmet burger joints we visited had (such as The Counter, Slater's 50/50, Bistro West, Neighborhood, Bare Back Grill, etc.). That being said, the fries and onion rings at 25 Degrees were excellent and were a great addition to our burger.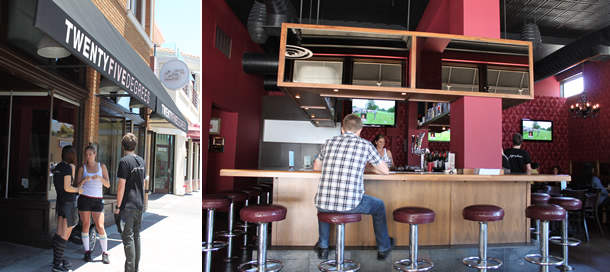 Overall, we enjoyed our experience at 25 Degrees in Huntington Beach California. The self-described "Bordello meets Burger Bar" description seemed liked it had to do with the cool Hollywood design and ambiance. So don't worry, there was nothing too risqué or that could be interpreted as offensive (in our opinion). 25 Degrees had great service, a fun atmosphere, and an excellent burger, fries and onion rings. If you're in the Huntington Beach area and looking for a hip gourmet burger joint (with large beer and wine selection) 25 Degrees is worth a visit!