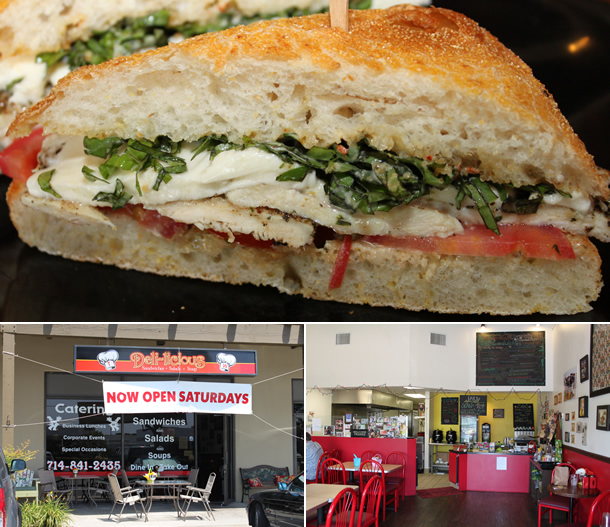 While searching for the best sandwiches in Orange County we kept hearing about a place called Deli-licious in Huntington Beach. The name was fitting for the food – it was super DELICIOUS! Deli-licious is family owned and operated by sisters Tracey and Wende. Deli-licious is unassumingly located in a business park center on Gothard Street (between Heil Avenue and Warner Avenue). It is visible from the main street (Gothard St.) but given its location (in a business park center) it could easily be overlooked as one might not expect for a restaurant to be located in here. For those lucky enough to know about its location, this is one of those hole-in-the-wall gems that you tell all your friends about.


The atmosphere was relaxed and the inside was modernly decorated with cheerful colors and had a fun boutique like feel to it. Daily sandwich specials and the menu are creatively written out on chalkboards hung on the wall. One wall had a cool portrait painted on it of the North side of the Huntington Beach Pier. Family pictures can be seen hanging up around a "welcome friends" sign which adds to the family-owned and operated atmosphere. The workers and owners were super friendly and energetic. When we visited during the week day it was very busy. Despite the modest location its obvious word has gotten out about the delicious food and great customer service this place has to offer.


We ordered the "Sue's Chicken-Avocado Caprese" sandwich ($8.25), Deli's Chunky Chili Mac ($5.75) and for dessert we had a peanut butter cookie.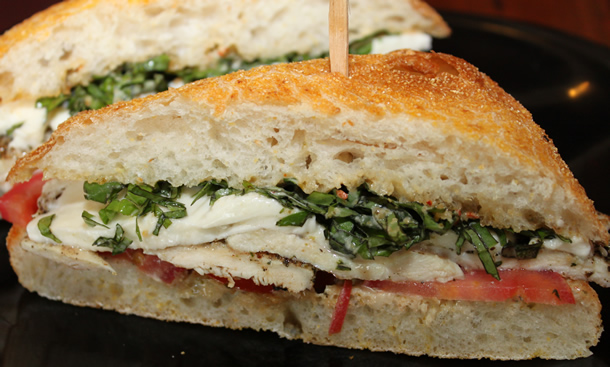 "Sue's Chicken-Avocado Caprese" sandwich was one of the most popular sandwiches (according to one of the owners). We could see why – It was deli-licious! It came with sliced roast chicken, avocado, roma tomatoes, fresh mozzarella, basil chiffonade and lemon caper mayonnaise and was served on a fresh ciabatta roll. The sandwich was super fresh, tasty and had great flavor. It was one of the best sandwiches in Orange County we've had! We shared the sandwich and it was enough for the two of us.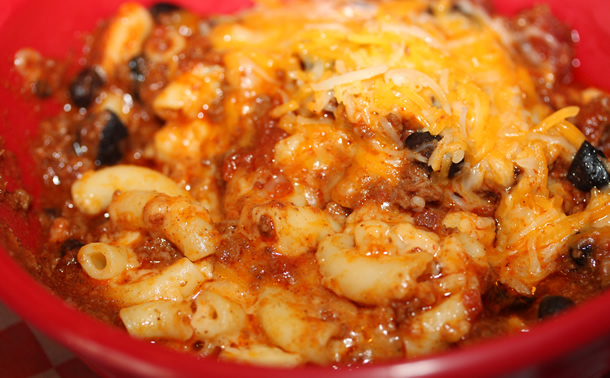 The Deli's Chunky Chili Mac is to die for! Not because of the calorie count (no idea what it is) but because of its amazing taste. The Deli Chunky Chili Mac was served with chili on top of homemade mac and cheese and topped off with cheese and some purple onions. One of the most unique and best mac and cheese dishes we've ever had (right up there with our favorite fried Macaroni and Cheese appetizer from The Cheesecake Factory)!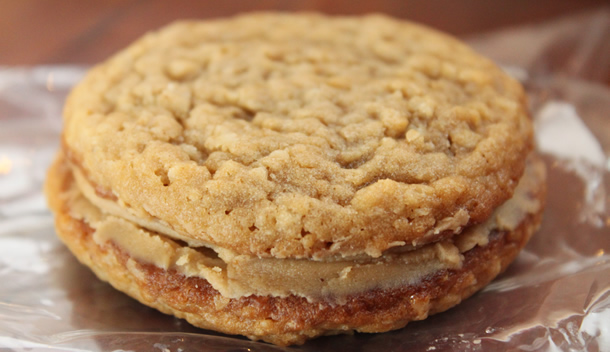 The peanut butter cookie was a must try and also very tasty. Thick, chewy and filled with peanut butter this cookie was super fresh and very good – It was a great addition to our meal.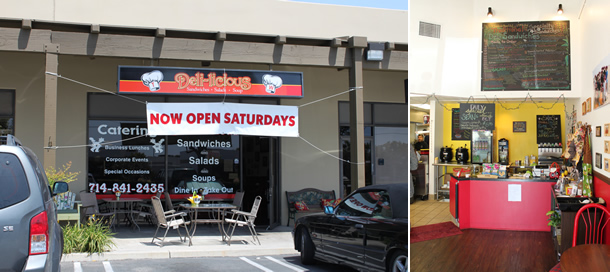 Overall, Deli-licious exceed our expectations! One of the best sandwiches and mac and cheese dishes in Orange County we've had. The prices were reasonable, portions were good, service was excellent and the atmosphere was cheerful. If you're in the Orange County area and looking for an excellent hole-in-the-wall sandwich shop, the sandwiches and chili mac at Deli-licious will be an excellent choice!