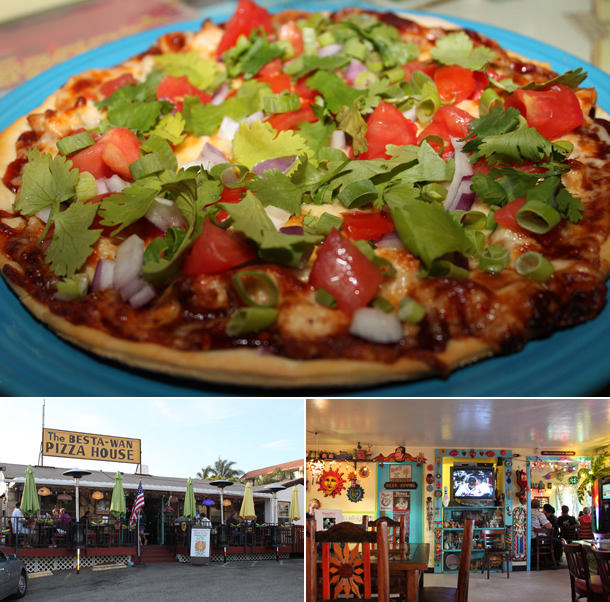 Besta-Wan Pizza House in Cardiff by the Sea came highly recommended to us as one of the best pizza places in North County San Diego. With plenty of positive reviews to back up all the hype we had visit this place – And we're so glad we did! Besta-Wan Pizza House had one of the most creative, fun and chill environments we have seen and their pizza was amazing!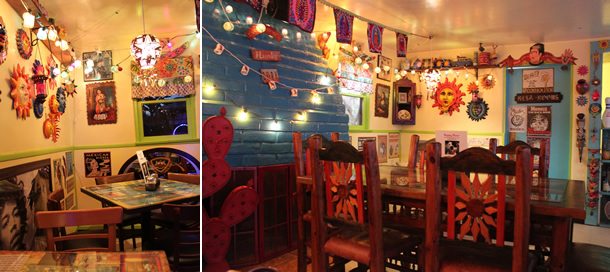 Besta-Wan Pizza House is located on Aberdeen Drive between Newcastle Ave. and San Elijo Aves. in a beach community (Cardiff) within the city of Encinitas. The restaurant is setback a little from the street and sandwiched between a small strip mall and an office building. The establishment looked like it was a single-family residence converted into a cute restaurant. There were only a half-a-dozen or so parking spots in the front of the restaurant (which filled up very quickly) so we parked on the main street. The inside was very cool! There was a lot of colorful (busy yet cheerful) and funky décor throughout. The eclectic design added to the laid back beach community atmosphere.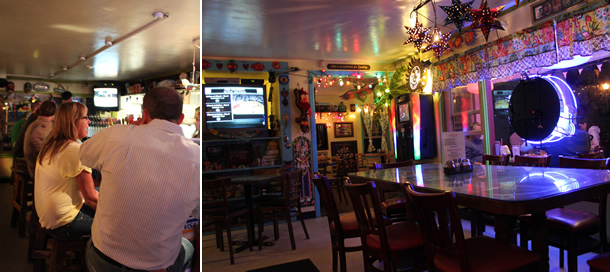 Besta-Wan also offers some fun casual night life. There was a fun jute box inside as well as a nice size bar with bar seating (which filled up very quickly). Louder and more modern music could be heard inside along with the fun crowd of people gathered at the bar entertaining and having good times.

One of the first things we noticed when we arrived at Besta-Wan was the cool open patio seating in front of the restaurant with a couple customers having their dogs with them (it's a dog friendly establishment). The atmosphere was very fun, upbeat and it was obvious to us that this place was a local hotspot. We were surprised at how busy and popular this place was for a Tuesday (Tuesdays normally being slower days for restaurants). Before entering we were greeted by a friendly host and we were immediately seated.


We ordered two individual pizzas on the happy hour menu (can be ordered anytime) – an individual BBQ chicken pizza ($7.00) and an individual pepperoni and sausage pizza ($6.00). We also ordered a small simple garden salad ($5.00). Our total bill with tax (pre-tip) was $19.57. Everything we ordered was delicious and more than enough for the two of us to eat (we even brought home a couple slices of pizza)!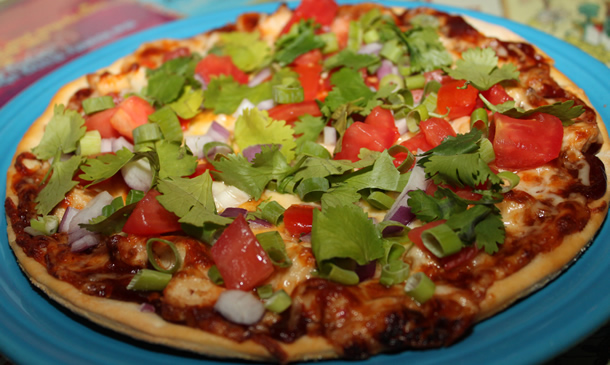 The individual size BBQ chicken pizza was to die for! It came with grilled chicken breast, tomatoes, cilantro, scallions and red onions and topped with mozzarella and gouda cheese. The individual pizza was served on a thin crust that was cooked perfectly and had a perfect crunch to it. This was one of the best BBQ Chicken pizzas we've had!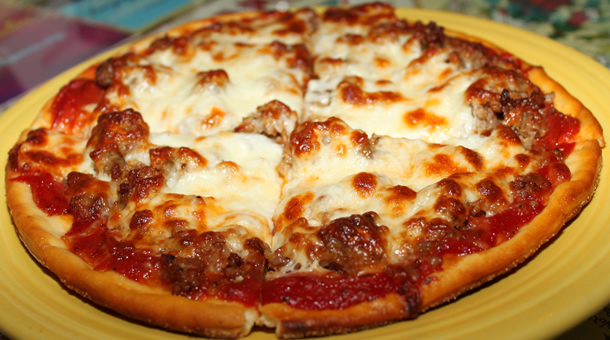 The individual size pepperoni and sausage pizza was also delicious. The pepperoni was tasty and the large chunks of sausage had great flavor. Covered with mozzarella and served on a thin crust with just the right amount of sauce this pizza was amazing!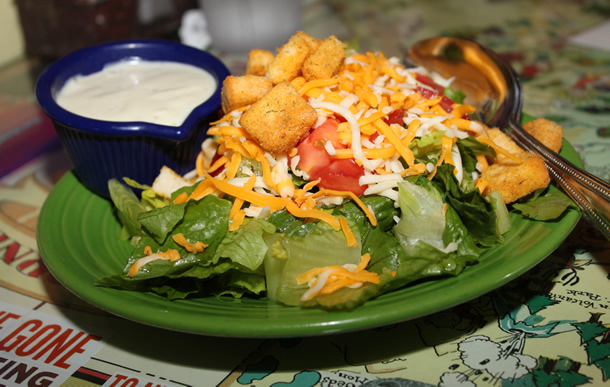 The small simple garden salad was the perfect amount for us to share (for $7.50 you can get a large). It came with Romaine lettuce, tomatoes, cucumbers, cheddar cheese and croutons and our selection of blue cheese dressing. The salad was delicious and the perfect addition to our individual pizzas.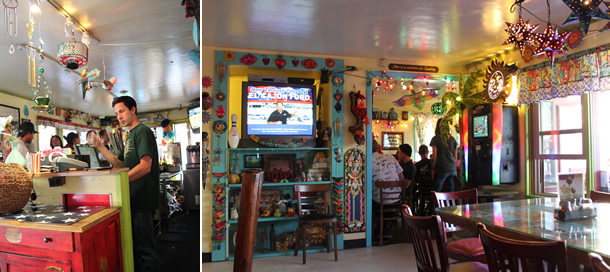 Overall, Besta-Wan Pizza House in Cardiff by the Sea exceeded our expectations. We loved the atmosphere, outside patio seating, the inside décor, the music, the fun crowd that this place attracts and most of all the food! The service was also super friendly and added to our positive experience. It's no wonder this place is constantly busy and a local favorite! If you're in the Encinitas or Solana Beach area Besta-Wan is a must try with one of the best tasting pizza's in San Diego we've had!