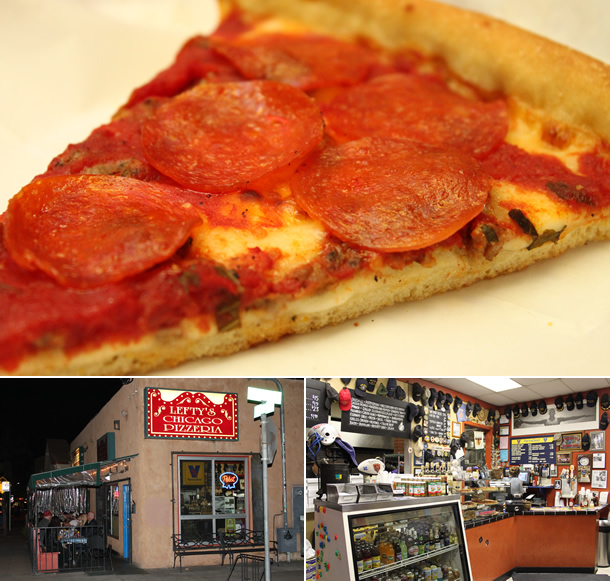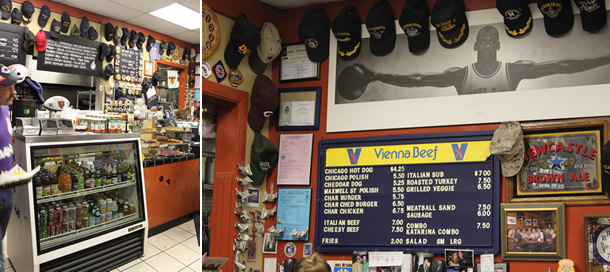 With a strong fan-base, tons of positive reviews and a reputation for having one of the best Chicago style pizza's in San Diego, Lefty's Chicago Pizzeria was a must try for us. And our experience was consistent with the positive reviews!
Lefty's Chicago Pizzeria has two San Diego locations – One in the North Park area and one in Mission Hills. We visited the North Park location which was located on the corner of 30th Street and Myrtle Avenue. Upon arriving we did not see a parking lot for the establishment. So we parked across the street in a somewhat residential area since the street parking was full.


Lefty's Chicago Pizzeria is family owned and operated and definitely had a cozy mom-and-pop shop feel to it. The workers were all very friendly, welcoming and really made us feel at home. The inside was small and narrow (but added to the hole-in-the-wall experience) and the seating consisted of bar stools that faced towards the windows. There was more seating outside in front of the establishment in an open patio area (covered by an awning). We loved the inside décor of Chicago sports memorabilia (hats, shirts, framed pictures, etc.) that covered the wall from floor to ceiling. There was also a flat screen TV on the wall for watching sports.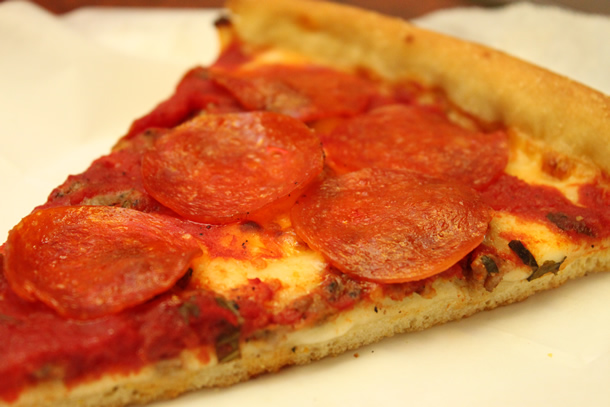 We ordered a slice of pepperoni and sausage with the highly touted Chicago Style deep dish crust ($3.00). The deep dish crust had a golden light crisp to it and tasted delicious. The cornmeal added to the dough also gave it great flavor. The pizza was made with the finest mozzarella and topped off with a yummy chunky tomato sauce and fresh pepperoni.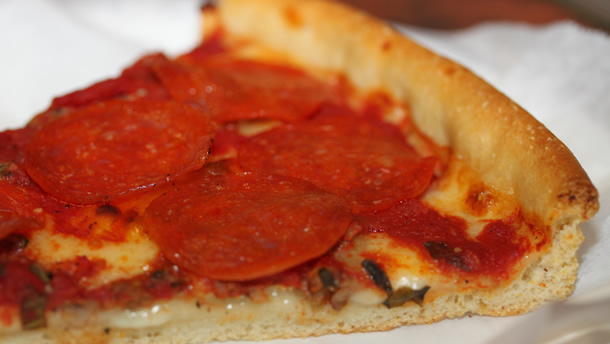 Lefty's Chicago Pizzeria offers three types of authentic Chicago style pizza crust – Golden deep dish crust (made to rise more with cornmeal added to the dough), thin crust (cut into squares) and stuffed pizza (filled with pure Wisconsin mozzarella cheese and surrounded by two layers of crust).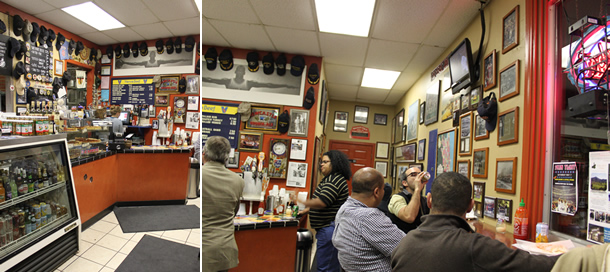 Overall, we enjoyed our experience at Lefty's Chicago Pizzeria in the North Park neighborhood in San Diego. We loved the mom-and-pop shop hole-in-the-wall feel Lefty's had and the delicious authentic Chicago style deep dish pizza crust was excellent. The super friendly service and Chicago sports themed décor throughout really added to our positive experience. If you're in the North Park area and want to try an authentic Windy City flavored pizza, Lefty's Chicago Pizzeria is a must try!